EVERYONE LOVES SILK + SNOW
"Silk and Snow is the best mattress in Canada, hands down."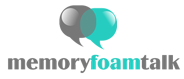 "When sleeps feel this good, you'll find any excuse to nap. It offers luxurious comfort that will have you looking forward to bed time."



"This mattress is made of some seriously premium materials... Comfort & quality wrapped in silver infused fabric screams luxury."
"Having slept on hundreds of mattresses now, I am confident that most people will find Silk and Snow to be of the most comfortable mattresses they have slept on."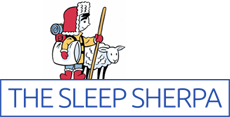 "I loved everything about the Silk & Snow"



SILK + SNOW VIDEO REVIEWS
SILK + SNOW CUSTOMER REVIEWS
Aggregate Review :
All Reviews
4.9
out of
5 ,
53
votes ,
53
reviews
December 14, 2017
Collingwood
40
Great Mattress - Best Customer Service
I ordered 2 full size mattresses for my kids' bunkbeds. Not only are the mattresses comfortable, the customer service was incredible. Always prompt replies - even on weekends - and always provided us with choices, quick updates and very courteous service. Would definitely recommend and use again.
December 6, 2017
Vancouver BC
56
Injured my back and was having problems sleeping at night. We spent a night a hotel sleeping on a memory foam mattress, and I was sold. As soon as I got home I compared the products on the market and decided to go with Silk + Snow. The service I received was outstanding. There was an issue/delay with Loomis, but Silk + Snow made it right.
I am sleeping like a baby.
December 1, 2017
North York
46
I saw their ads in subways among other mattress brands as well. Took a few pictures to show my wife, since we were in the market for a new mattress She hesitated to consider them as she likes to try mattresses at a store first.
We shopped at a few places, but didn't quite see the value since I kept thinking about these online mattress companies. So, my wife and I both agreed to buy from online, knowing we can try it for 100 nights. We are over 100 nights in already, and surprised how good the quality of the mattress. It is IMO better than most brands you can find in stores and just fraction of the cost. My wife loves the feature of an unzippable cover to wash. Her only complaint is the mattress was very heavy to move but I don't really mind that knowing it is all because of the quality they used.
November 24, 2017
Toronto
25
I bought this mattress for almost 2 months, and love every night sleeping on it. I was concerned about the initial softness, but I was almost fooled by that. The mattress is, in fact, very supportive. I usually have some lower back pain due to the side sleep posture and this mattress solve this problem for me. One of the best purchase I ever made.
November 20, 2017
Hamilton, ON
55
I am actually blown away with the amazing customer service of this company. Daniel was extremely helpful and answered all the questions I have. From ordering, receiving to setup of the mattress, everything was exactly what they say and more. I would recommend this to anyone looking for a quality bed.
November 20, 2017
GTA Ontario
47
Fantastic company to deal with and amazing customer service.
November 19, 2017
Burnaby, BC
36
Exactly what I was looking for.
This is truly an amazing mattress. It is cozy and soft and is the most comfortable mattress I have slept on. Really happy with my purchase.
November 17, 2017
Calgary
42
Better sleep with memory foam.
My first impression was not great. I guess I was not used to a memory foam mattress since we had been sleeping on a innerspring mattress for years. The feel of memory foam mattress is definitely different from your traditional coil spring mattress. The reason why we got this mattress was because I am a light sleeper and my husband will wake me up 3 to 4 times a night. Every time he changed position the mattress will shake. With this mattress I have noticed that I haven't been woken up by him and have had more quality sleep. After a few weeks on this mattress, I have gotten used to the softness and support of memory foam and look forward to going to bed every night.
November 14, 2017
Waterloo, Ontario
32
I bought this mattress after many weeks researching online and decided on the Silk + Snow because of better quality materials they use. Most of the choices either didn't tell you what type of foam they were using or used lower end foam. It's been a few months on this mattress and I am really happy with the purchase and the team at Silk + Snow seem to be very responsive. Great buying experience.
November 10, 2017
Toronto
40
It's been two weeks since I got my Silk + Snow mattress and I could not be more happy. First I will start with the customer service. There was a very minor mix up with my delivery. I emailed Silk + Snow when I realized what happened and got a response almost immediately from Kenneth. Within minutes the mix up was solved and my mattress was delivered the same day.
The first night I slept on my mattress was not the greatest experience. There was a slight smell and I guess I was not used to sleeping on a memory foam mattress. However, by the second night the smell was completely gone and my sleep experience was much better. Two weeks later I cannot believe how amazing this mattress feels. With my old spring mattress I used to wake up with aches and pains but now they are completely gone. I even noticed that after an intense workout at the gym where I would usually be very sore the next day or two has really improved. I can't say enough about the Silk + Snow mattress. Most of all I am so happy to support a Canadian company. Once again thank you Silk + Snow.
Get the inside scoop on all the news and updates