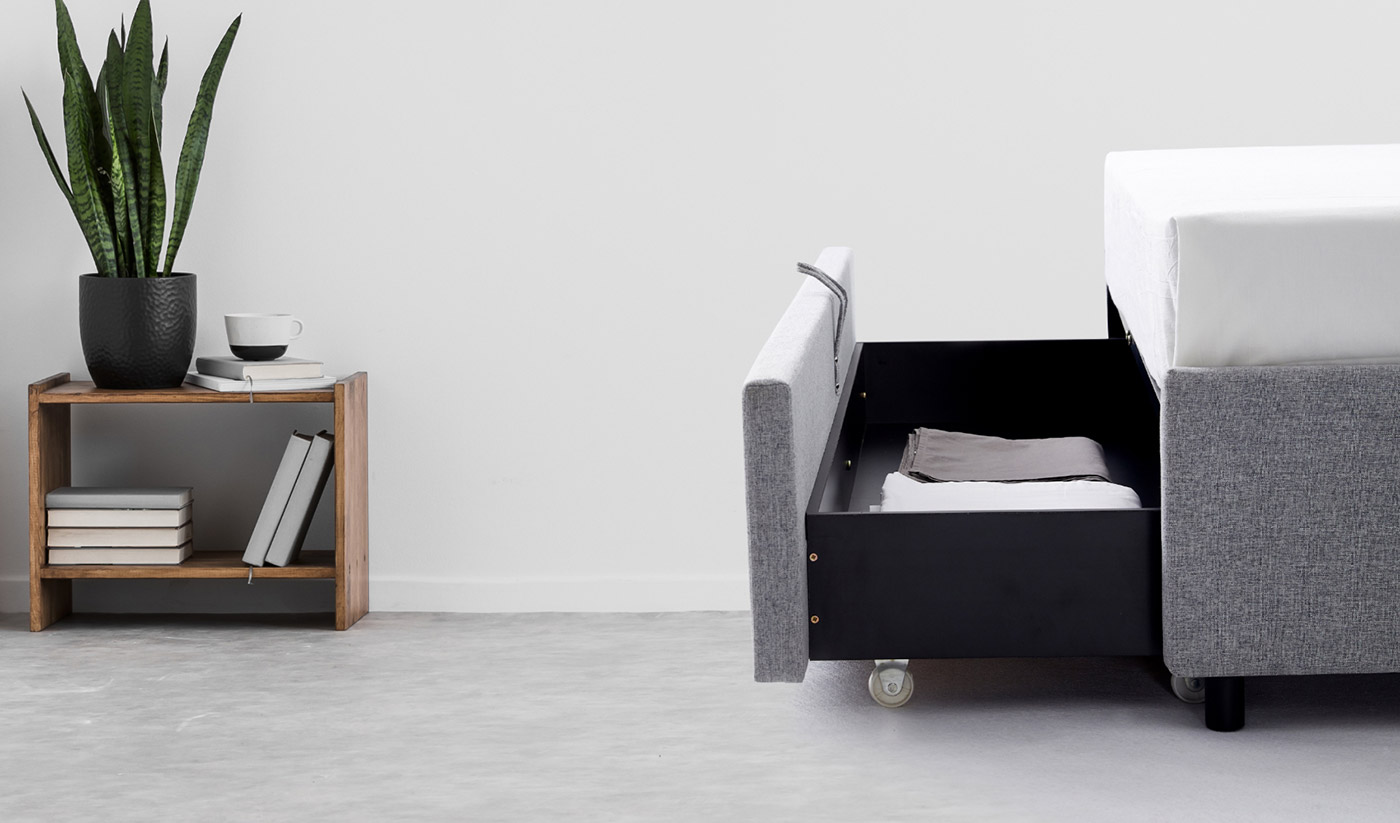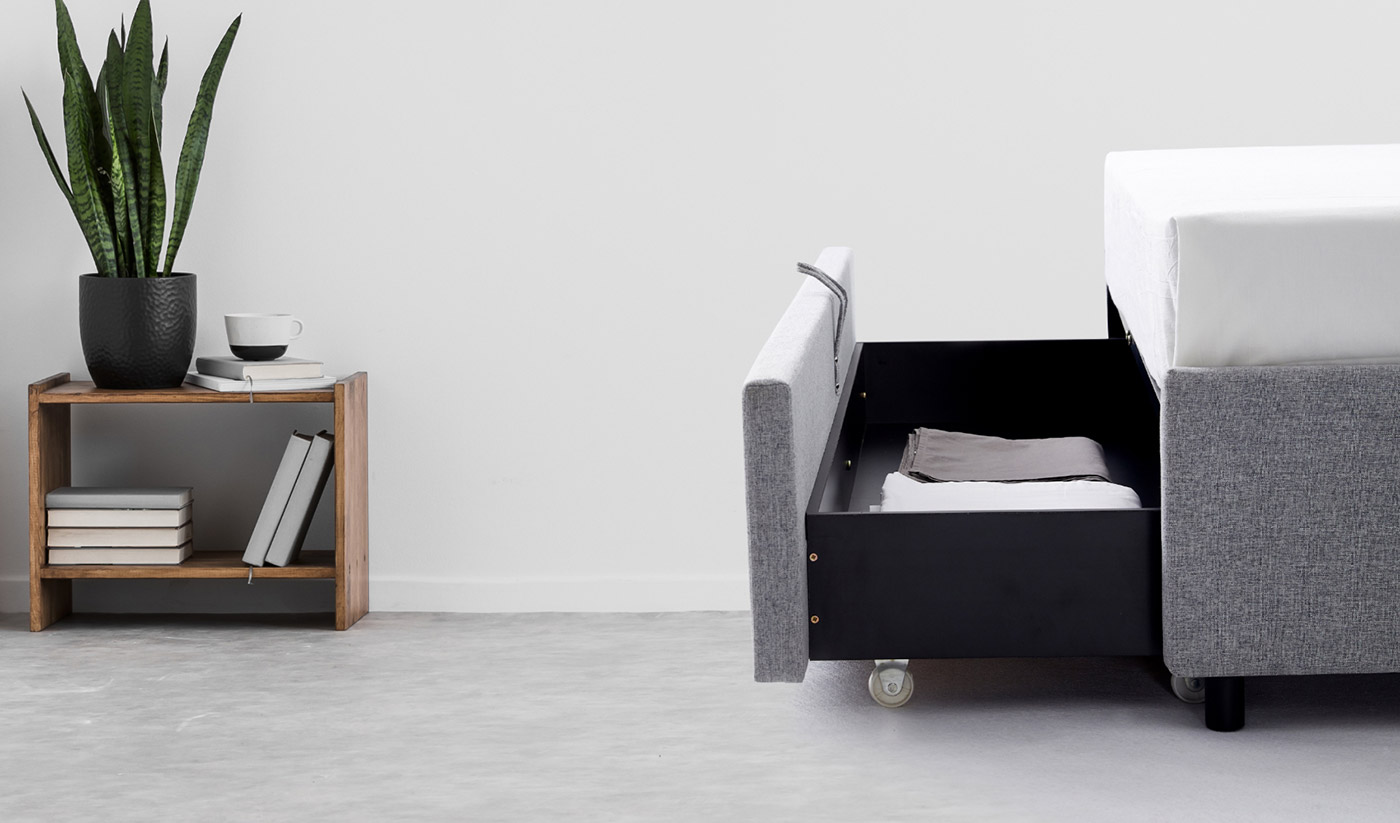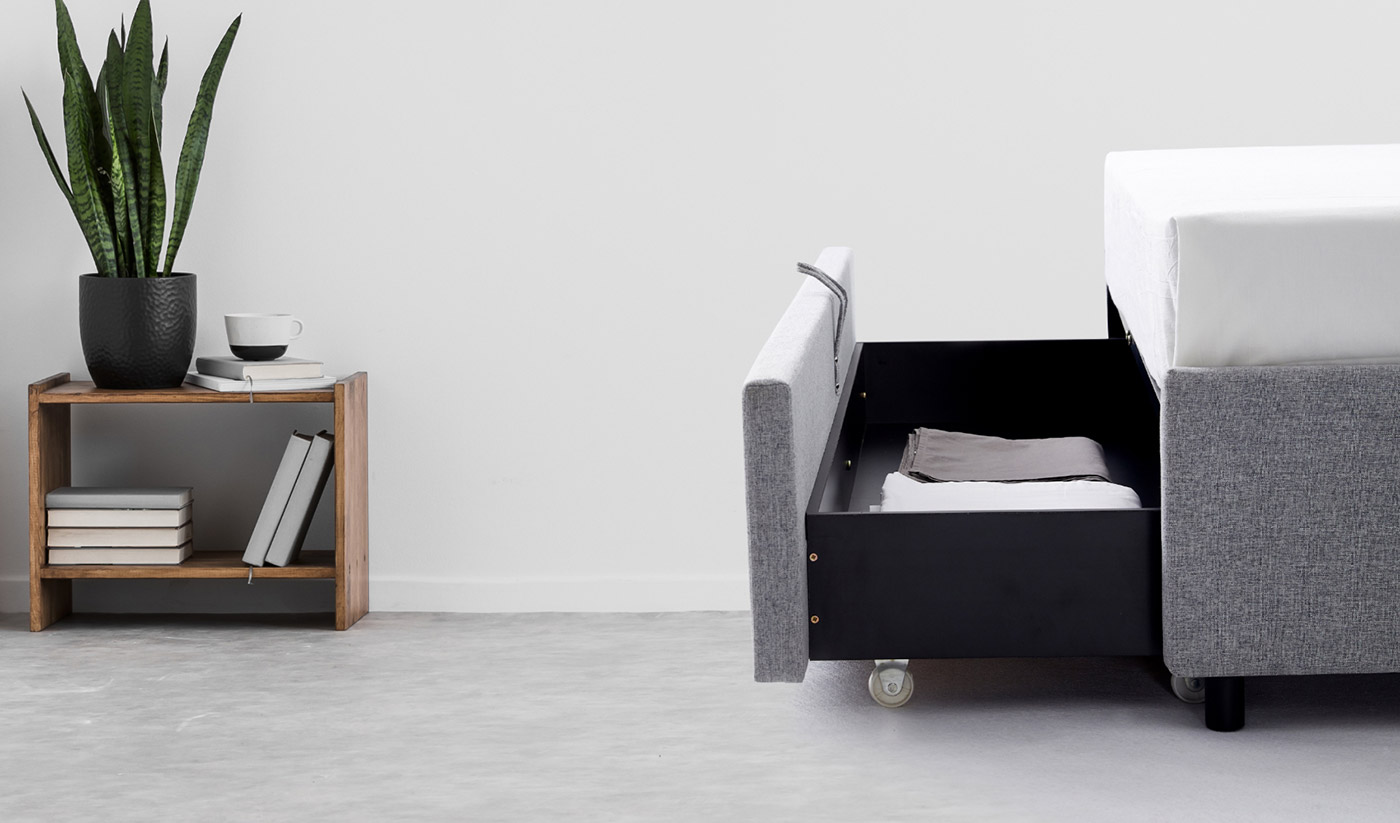 Out of Sight, Out of Mind
At Silk & Snow, we understand the need to feel good about the aesthetics of the spaces we inhabit. That's why our storage bed features hidden storage space that slips perfectly within the base, striking the perfect balance between functionality and form.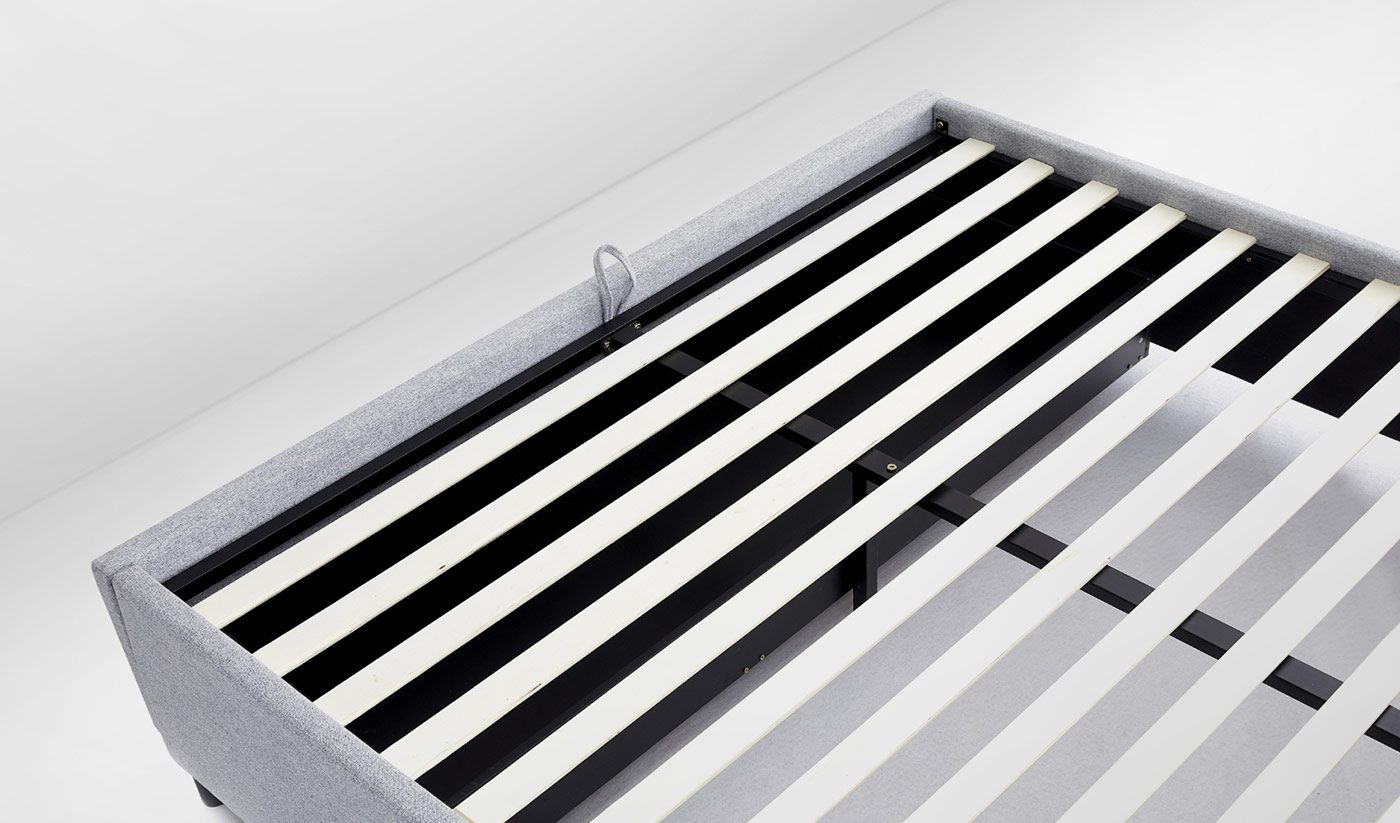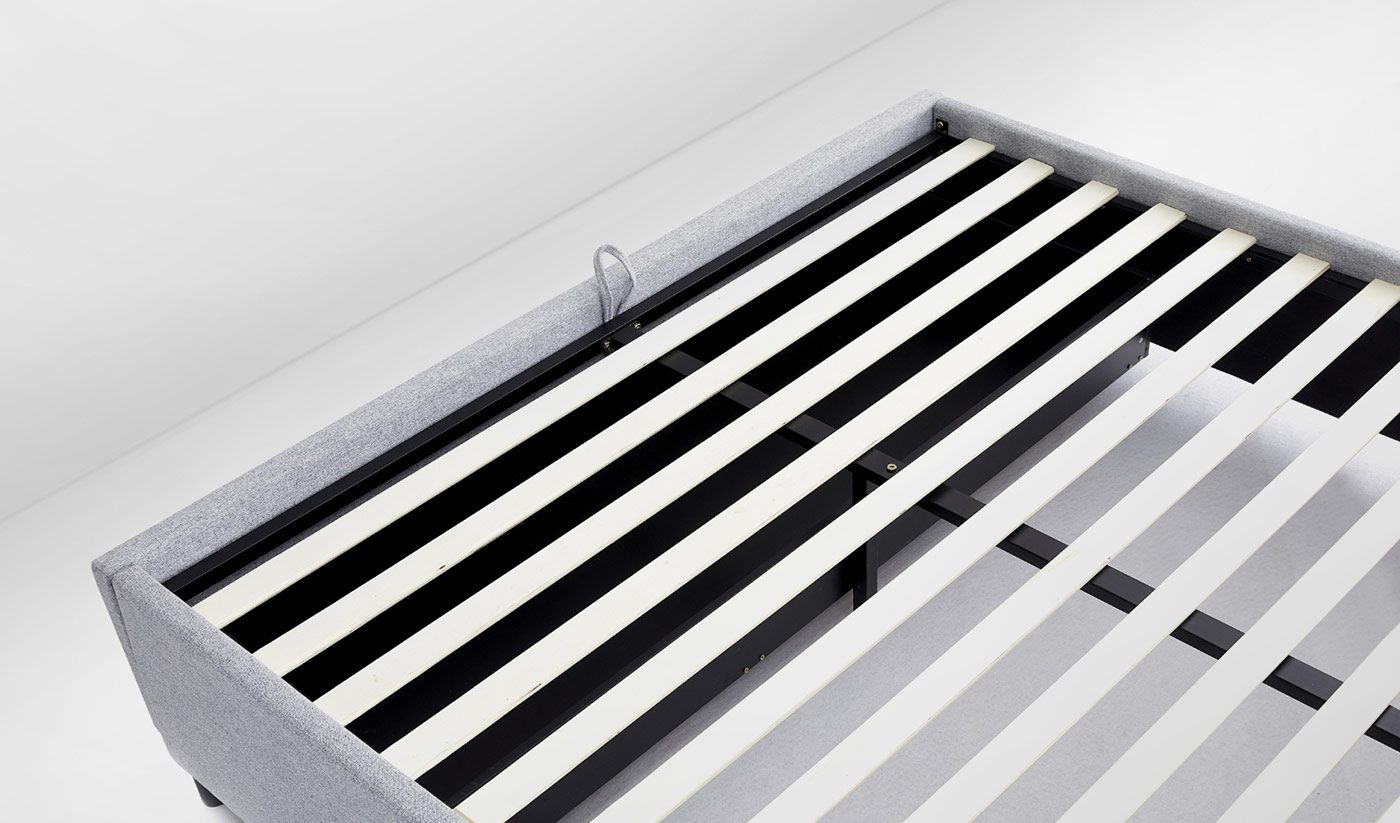 We Don't Skimp on Slats
We've all had awful bedframes at some point in our lives. Our storage bed uses wider slats (2.4") that are spaced 3" apart, preventing the breakage or slippage common in inferior quality bedframes. Simply put, better slats equal a better sleep, without the need for a box spring.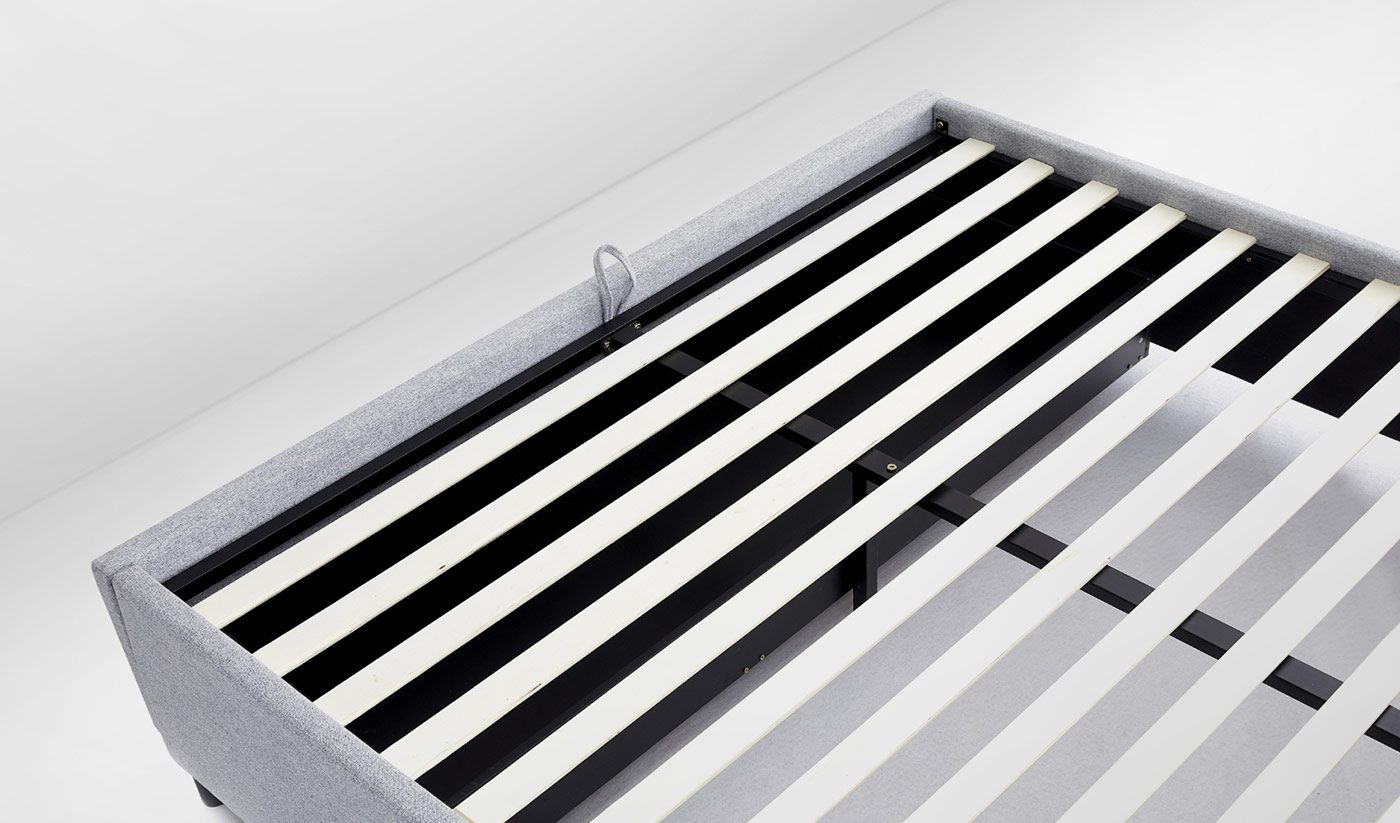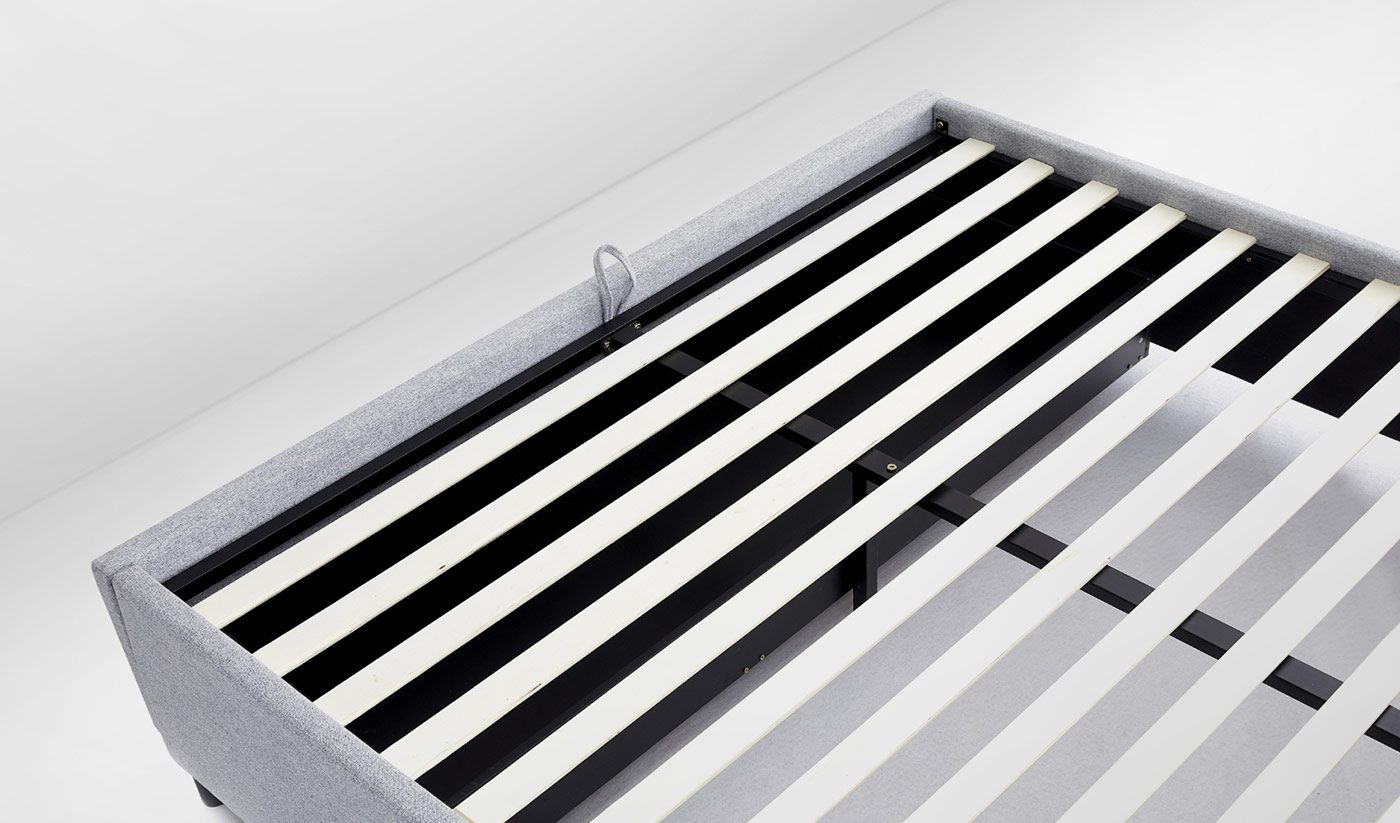 Product Specs
Measurement & Dimensions
Full
Queen
King
General Dimensions
57.9" x 80.7" x 41.7"
64.2" x 85.8" x 41.7"
79.9" x 85.8" x 41.7"
Box Dimensions
61" x 42.5" x 4.5"
79.5" x 13.4" x 8.3"
67.3" x 42.5" x 4.5"
84.6" x 13.4" x 8.7"
83.1" x 30.7" x 7.9"
84.6" x 13.4" x 6.1"
Slats
2" wide 3" apart"
2" wide 3" apart"
2" wide 3" apart"
Drawer Size
51"W x 18"D x 8"H
57"W x 18"D x 8"H
73"W x 18"D x 8"H
Mattress Height
13"
13"
13"
Clearance
2.5"
2.5"
2.5"
Construction & Materials
Poplar Slats, Powder Coated Iron and Engineered Wood Frame, MDF Storage
Drawer Fabric: Woven Fabric Upholstery (Polyester)
Compatibility
Compatible with all mattresses, including any Silk & Snow mattresses.
The weight capacity for sizes Full, Queen and King is 1100 lbs.