What Sets Us Apart
Sustainability
Because our Organic Mattress Topper is made from organic latex, it is much more sustainable than most mattress toppers on the market. Green is good.
Transparency
We're proud of what goes into our Organic Mattress Topper, which is why we offer full transparency of our complete manufacturing process.
Premium Comfort
Our Organic Mattress Topper is made using high-quality organic latex, which provides increased pain relief and optimal comfort.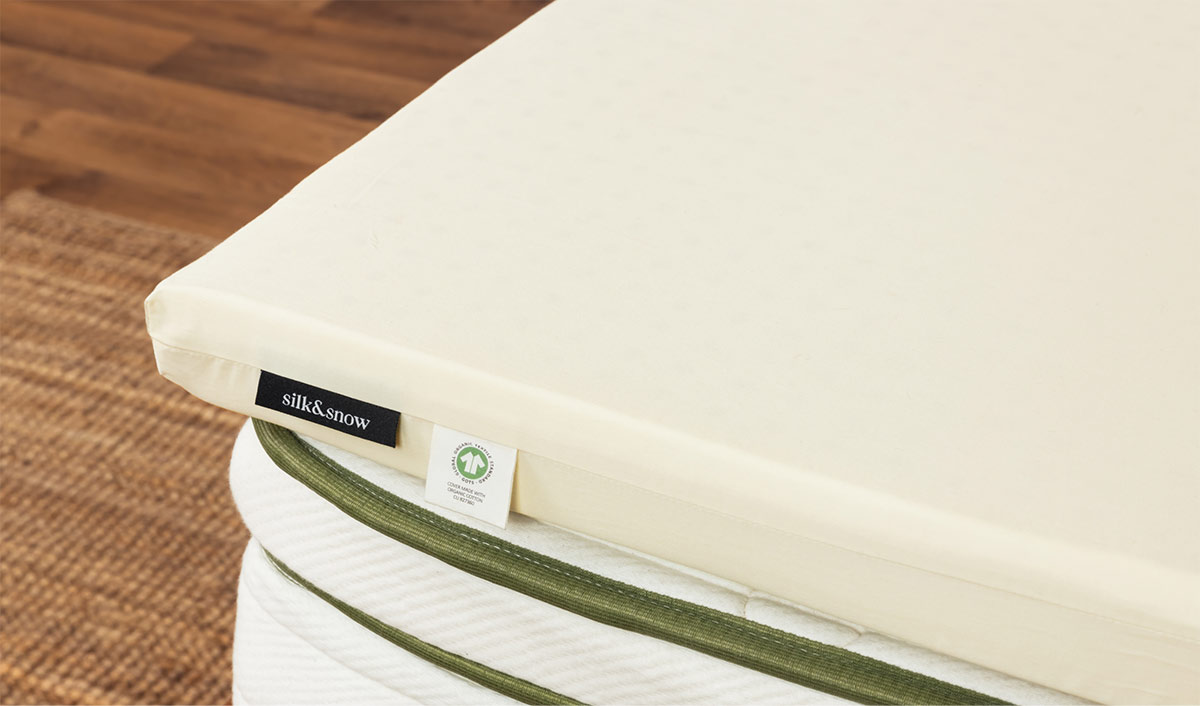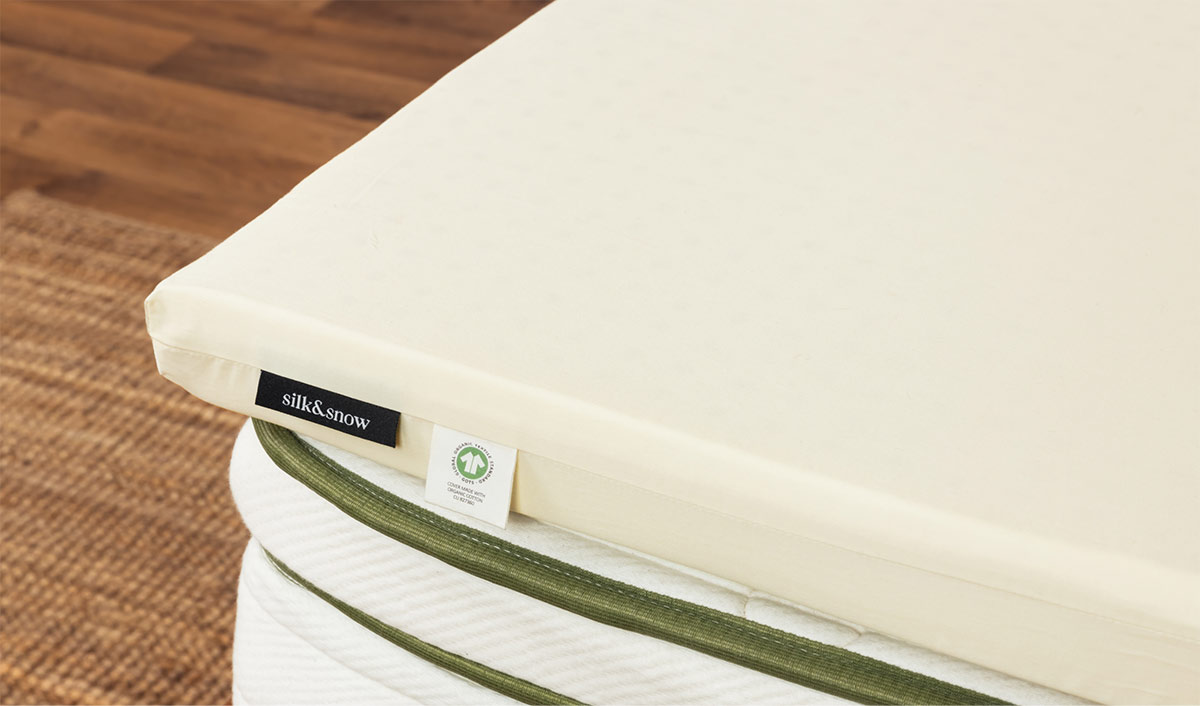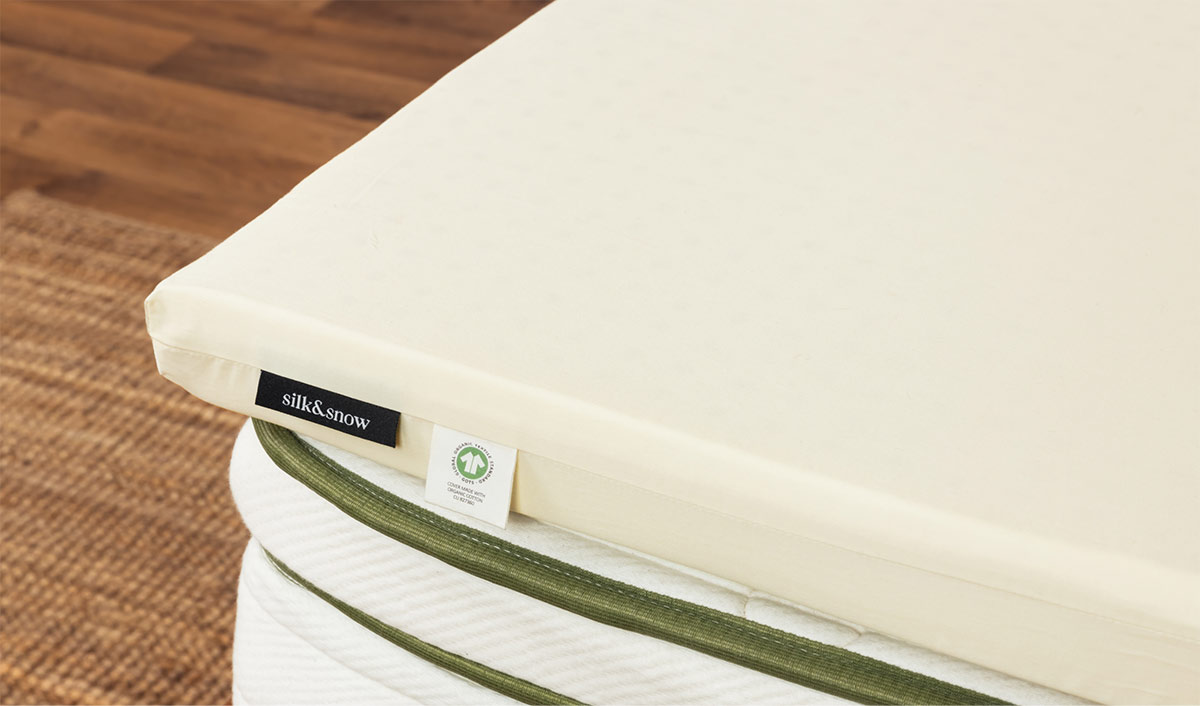 Healthy Planet, Healthy Sleep
Your sleep and the health of the planet are our top priorities. By using only certified organic materials in our latex topper, we ensure that you can experience a comfortable sleep that helps to protect our ecosystems.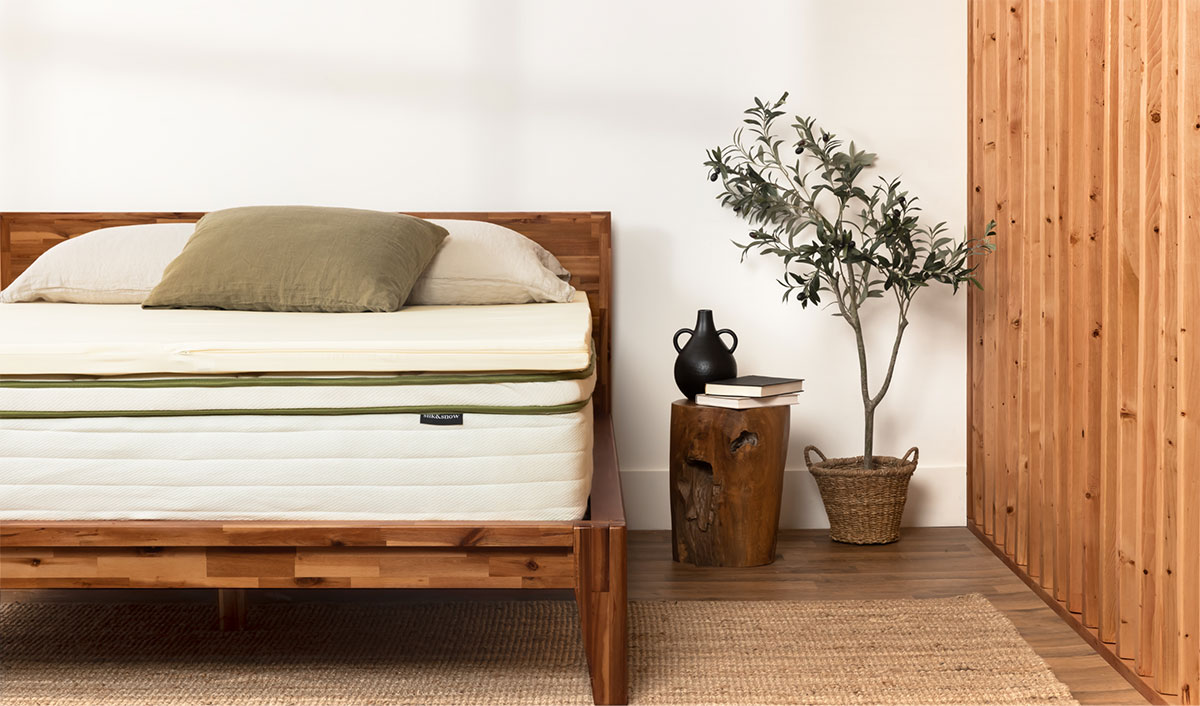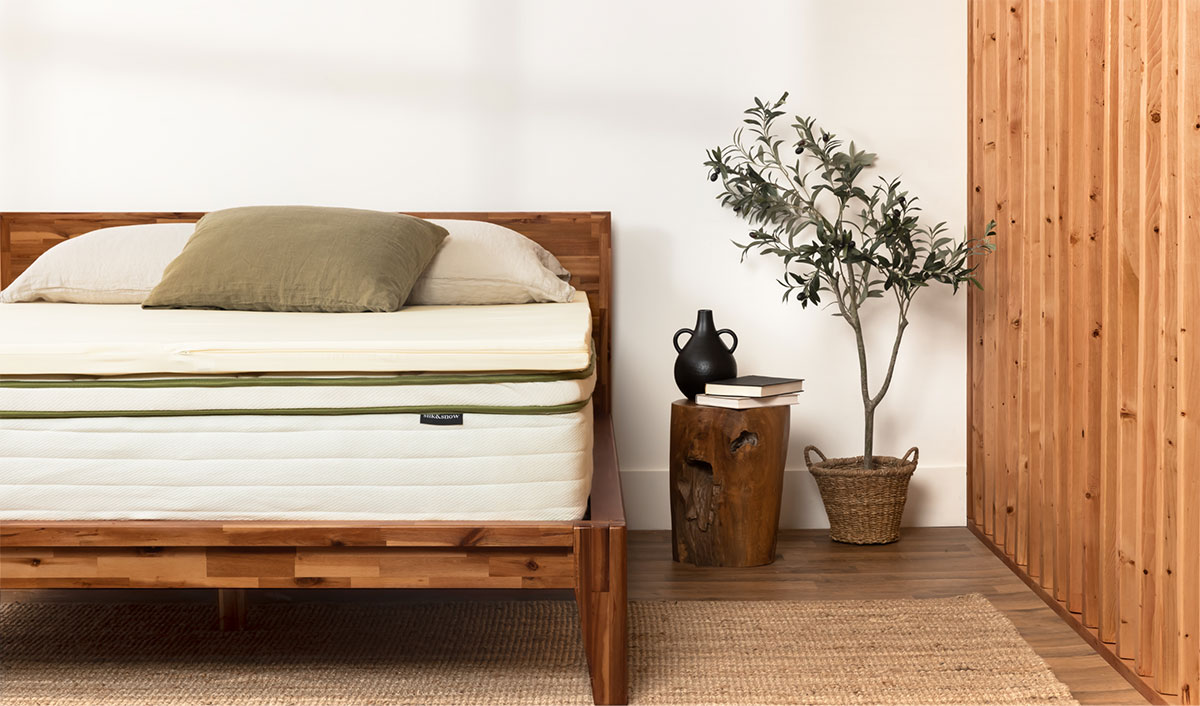 Lasting Comfort
Our products are made to last. Latex is one of the most durable materials available for sleep surfaces, and has the ability to maintain its optimal level of comfort for decades.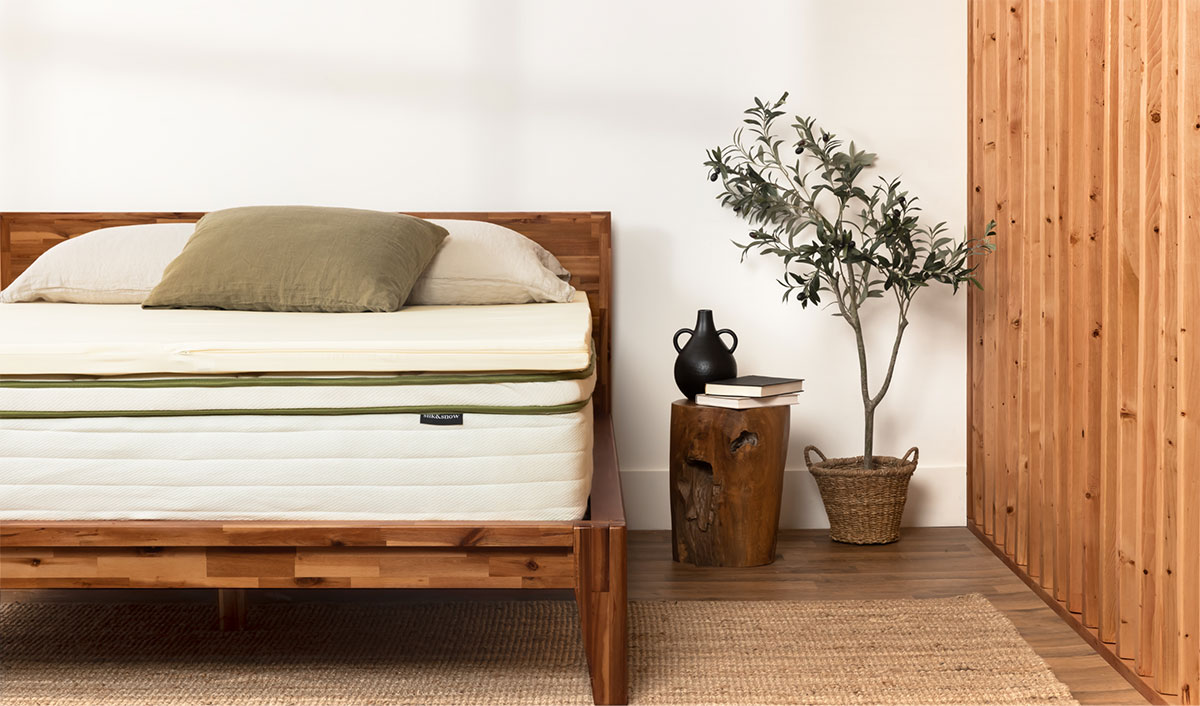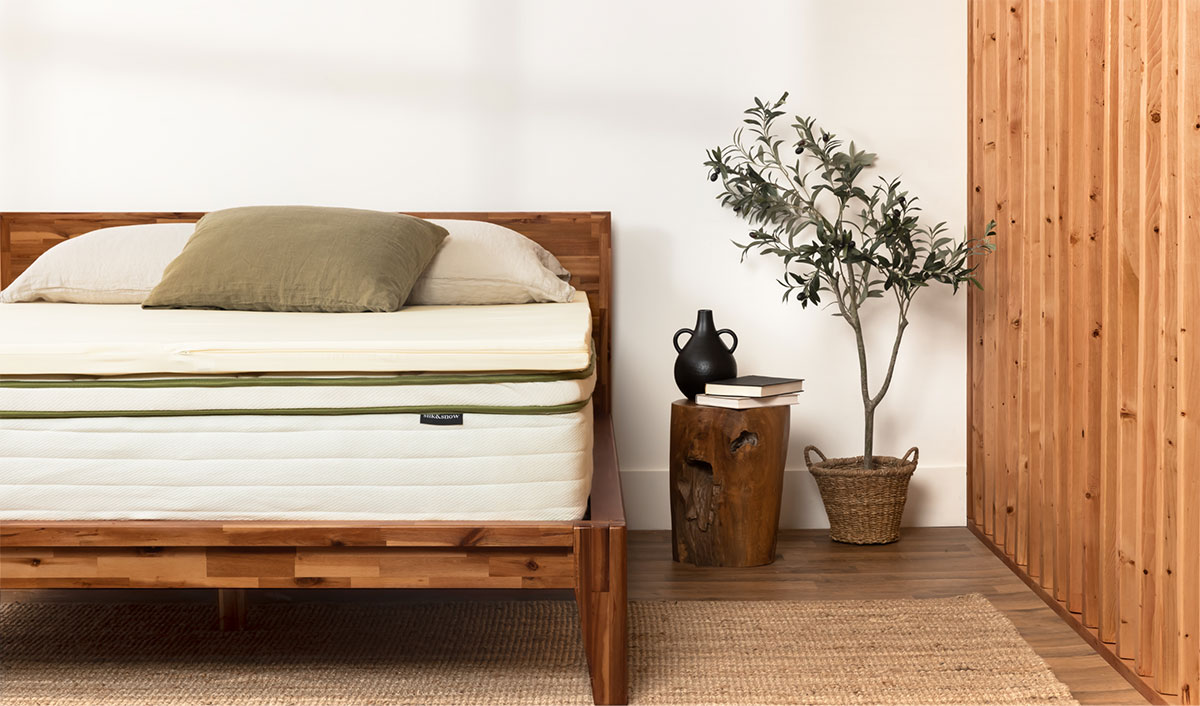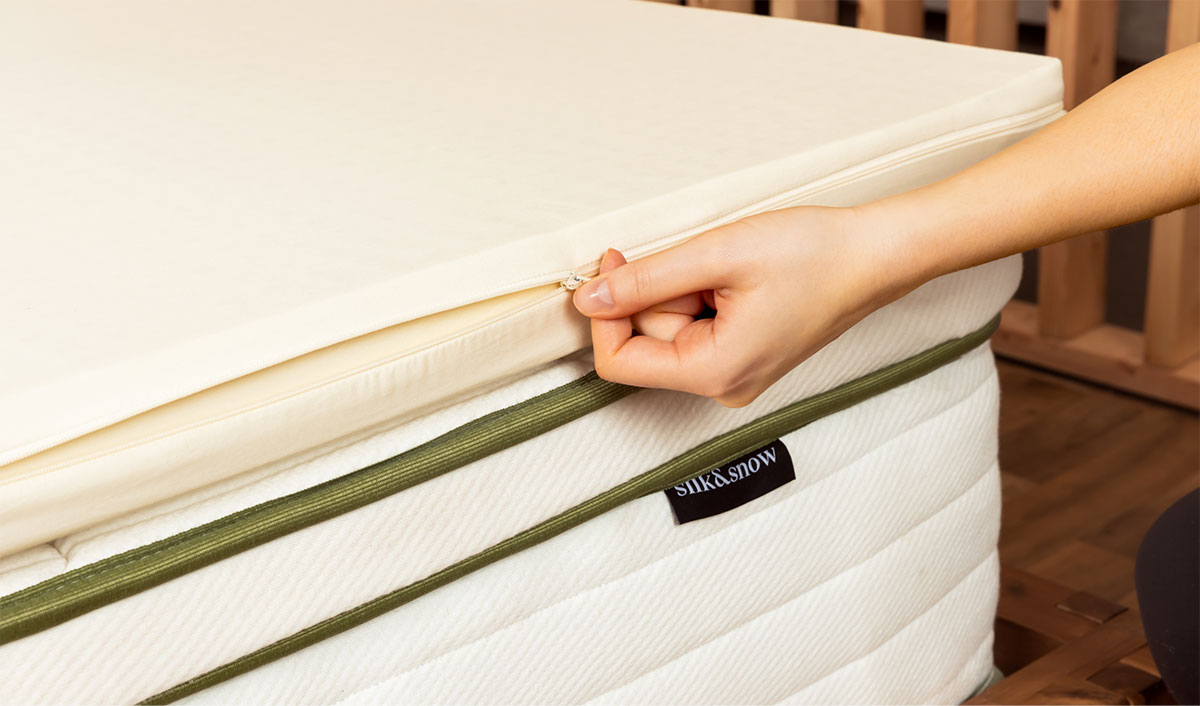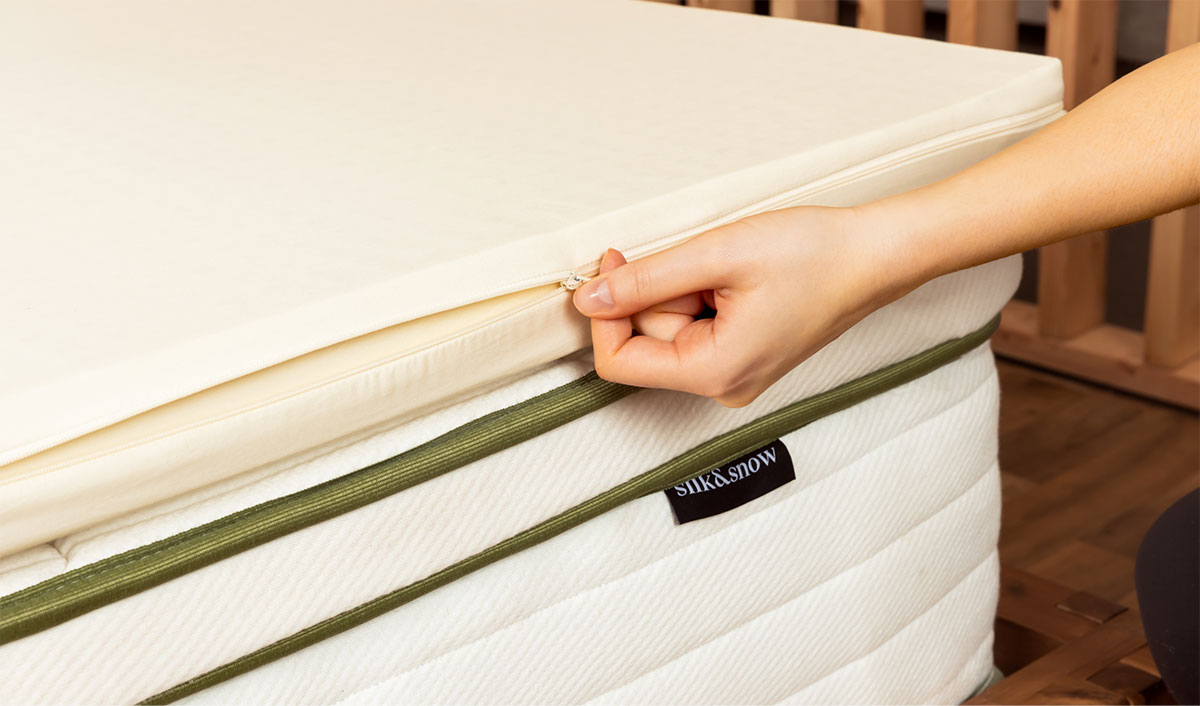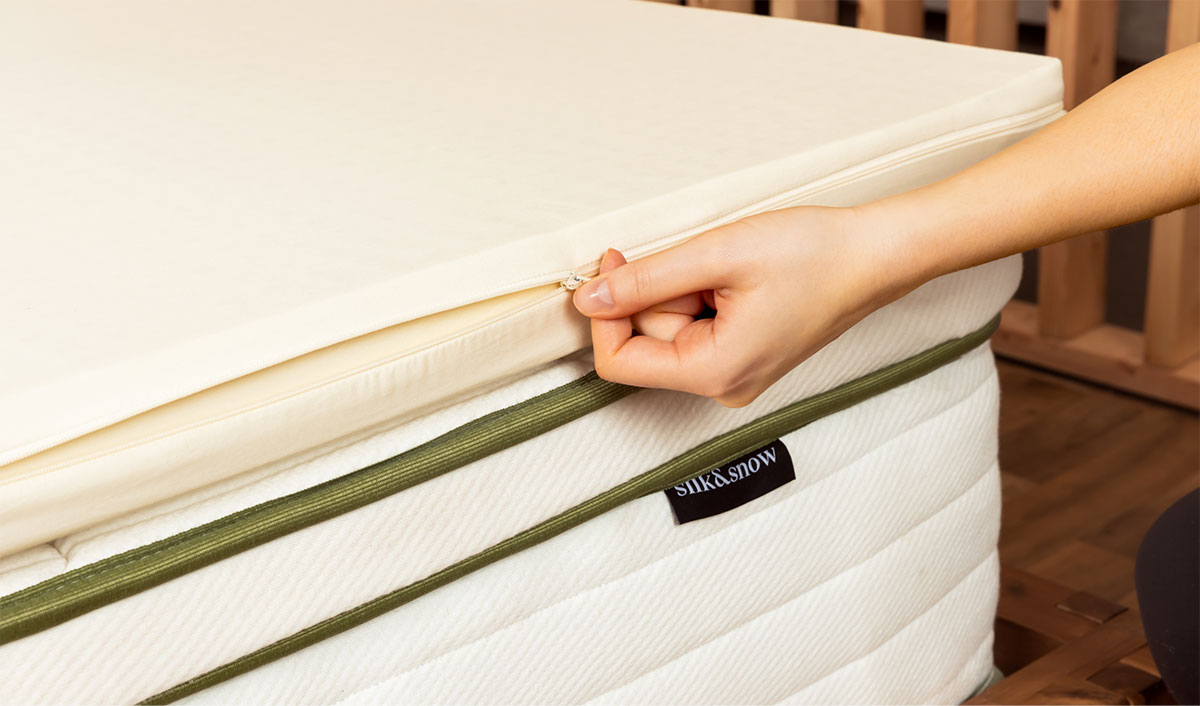 Crafted for Convenience
Enjoying a clean sleep should be easy. Our Organic Mattress Topper features a machine washable and removable GOTS certified cotton sateen cover, meaning you'll never dread cleaning your non-toxic mattress topper again.
Transparency at Every Step
1
Latex Source
Our GOLS Certified Organic Latex is sourced by an experienced and generational family-owned latex manufacturer in Sri Lanka.
2
Cotton Source
All of the cotton we use in our Organic Mattress Topper is GOTS certified, meaning it's been sourced with organic principles as an utmost priority.
Frequently Asked Questions
What is the density rating of this organic mattress topper?
Our medium Organic Mattress Topper features a density rating of 65-70 (ILD rating of 19-22) while our firm Organic Mattress Topper features a density rating of 81-85 (ILD rating of 34-38).
What is the difference between density and ILD?
Density (lbs) tells us the weight and how much a cube (a foot in each dimension) of foam would weigh
ILD (Initial Load Deflection) indicates firmness aka how much force it will take to compress the foam / how much pressure needs to be applied to have the foam contour to your body

The small the number, the less force needed. The lower the ILD, the softer the foam!
In a case where 2 foams have the same ILD but different density (Ex. 3lbs vs. 4lbs), the higher density foam may feel firmer due to its greater density
What is the thread count and GSM of the cover of this Organic Mattress Topper?
Our 100% GOTS certified cotton cover features a sateen weave, a thread count of 300, and a GSM of 135. This ensures it's not only durable, but breathable as well.
Can I purchase additional covers for my Organic Mattress Topper?
Yes! If you're interested in purchasing additional covers for your Silk & Snow Organic Mattress Topper, you can do so
here.
Does this topper work with any mattress?
Yes! We've designed our organic mattress topper to fit seamlessly with any conventional size of mattress.