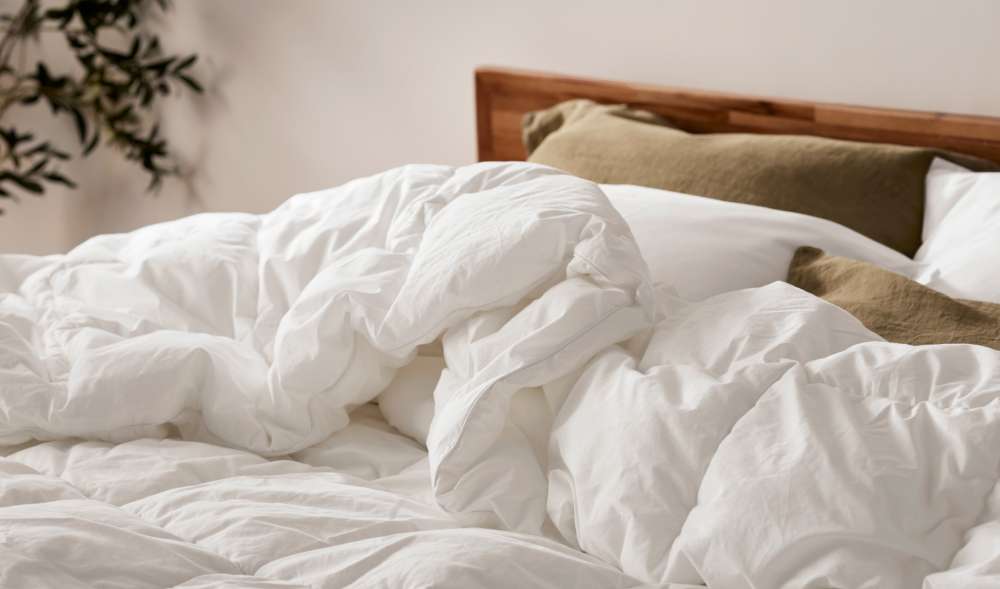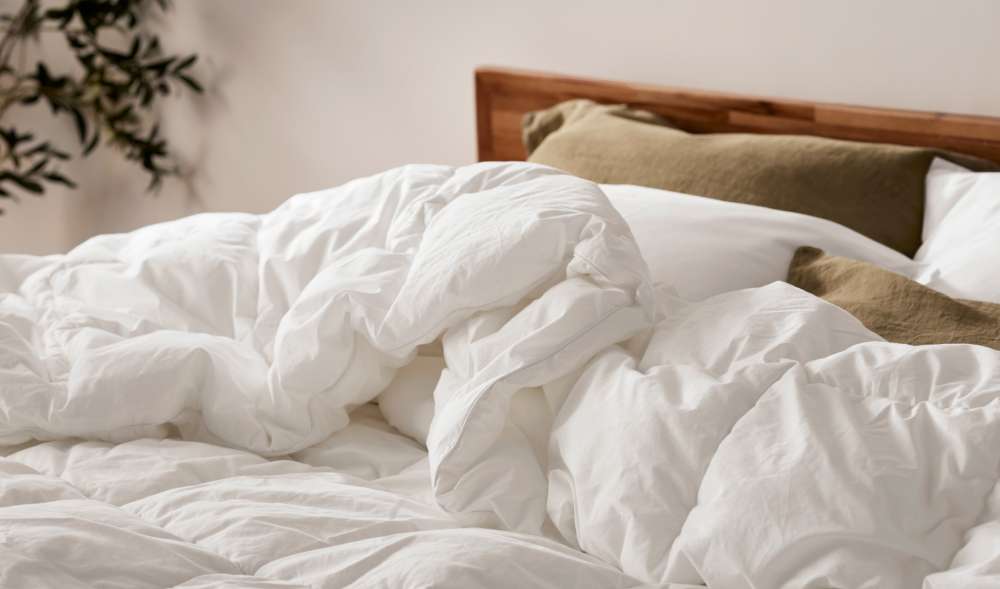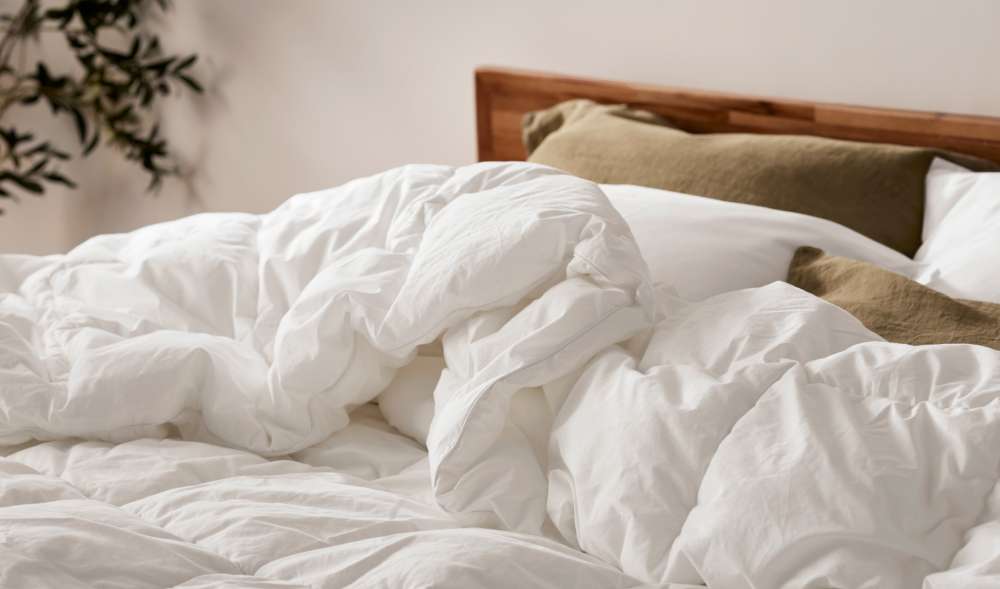 Considerately Crafted
We want to be mindful of how we impact the planet. Our down alternative duvet is certified to be free from harmful materials, and features a luxurious vegan microfibre fill that mimics the feel of down.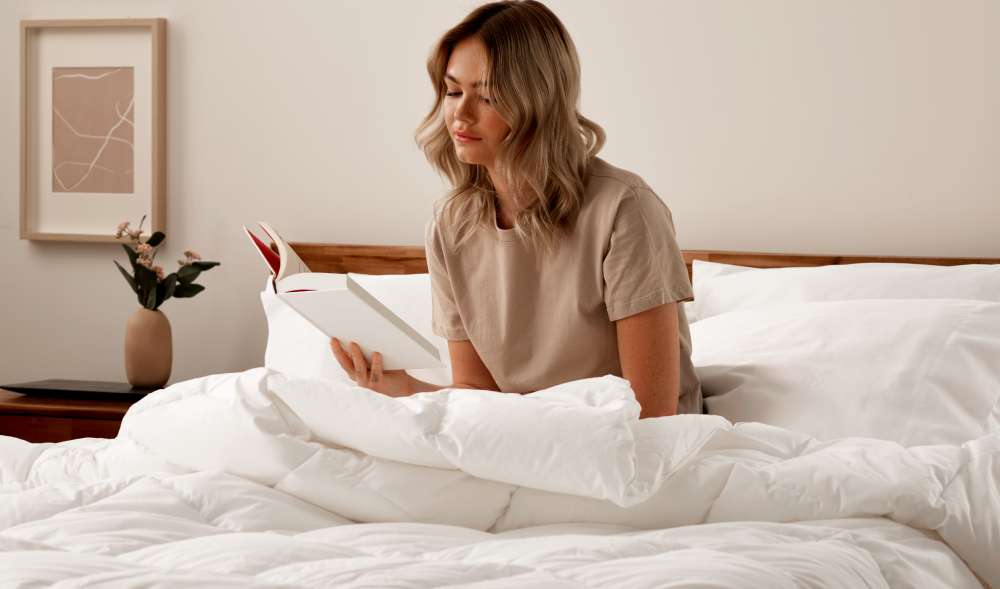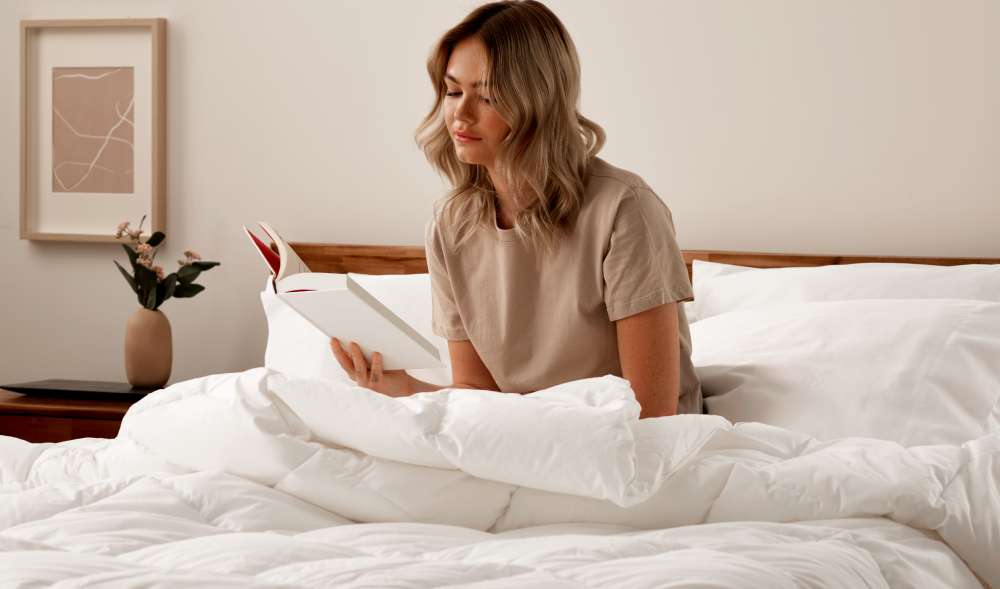 Experience the Comfort
Our down alternative comforter is made with a square baffle construction, making for a more comfortable duvet with filling that won't move around the comforter or lump-up over time.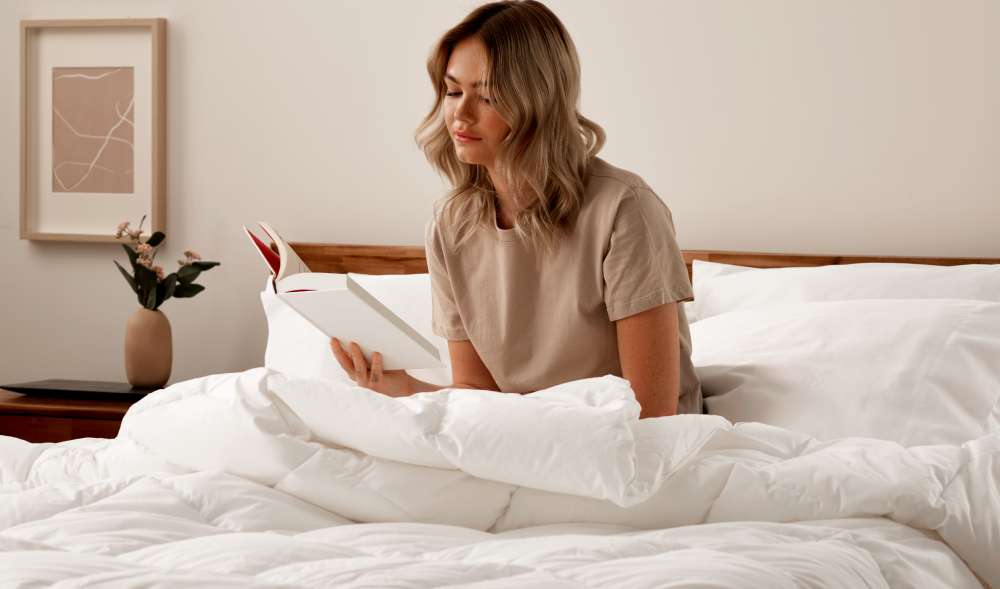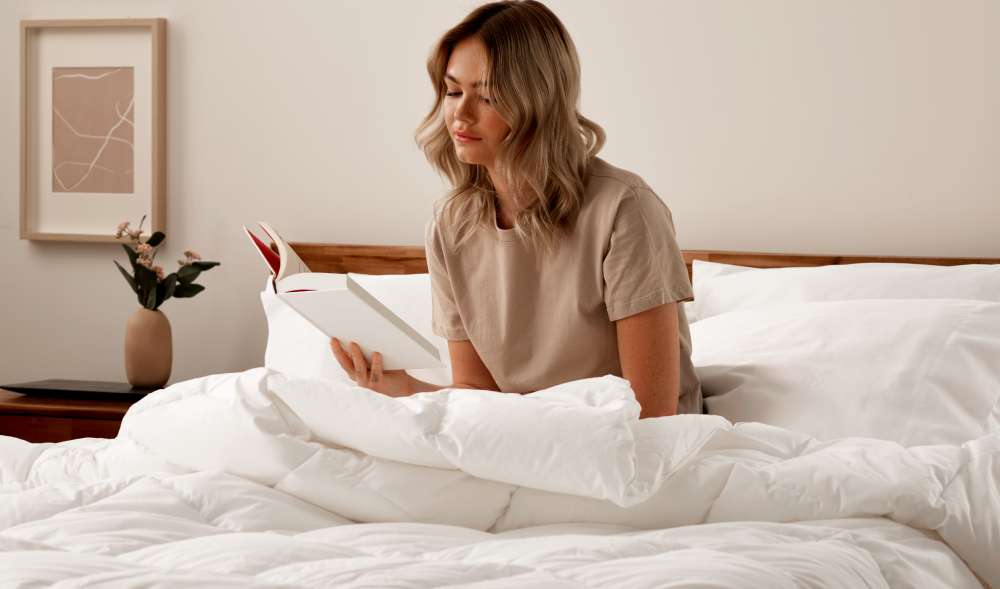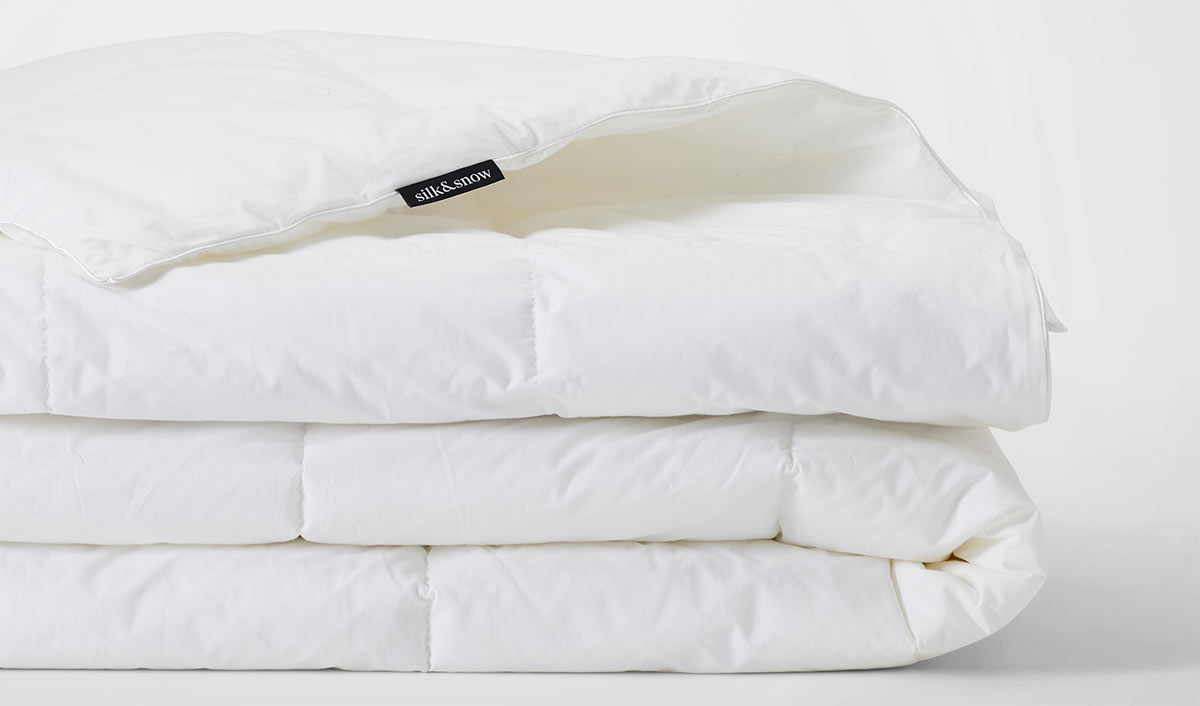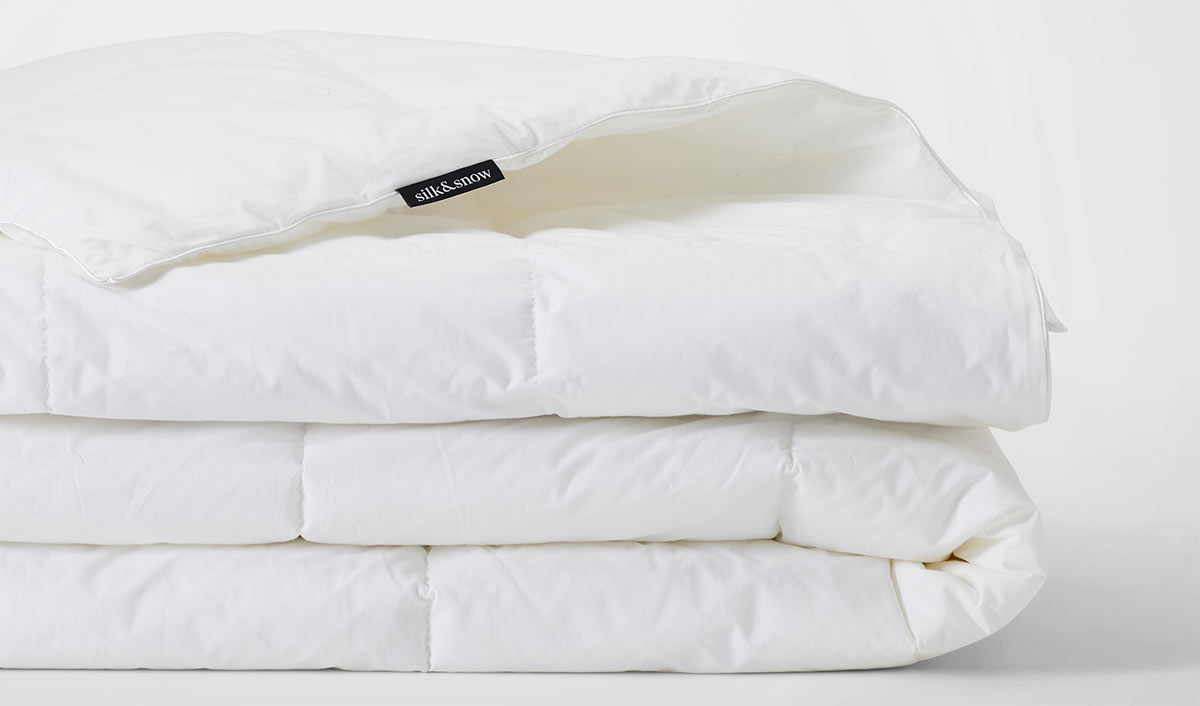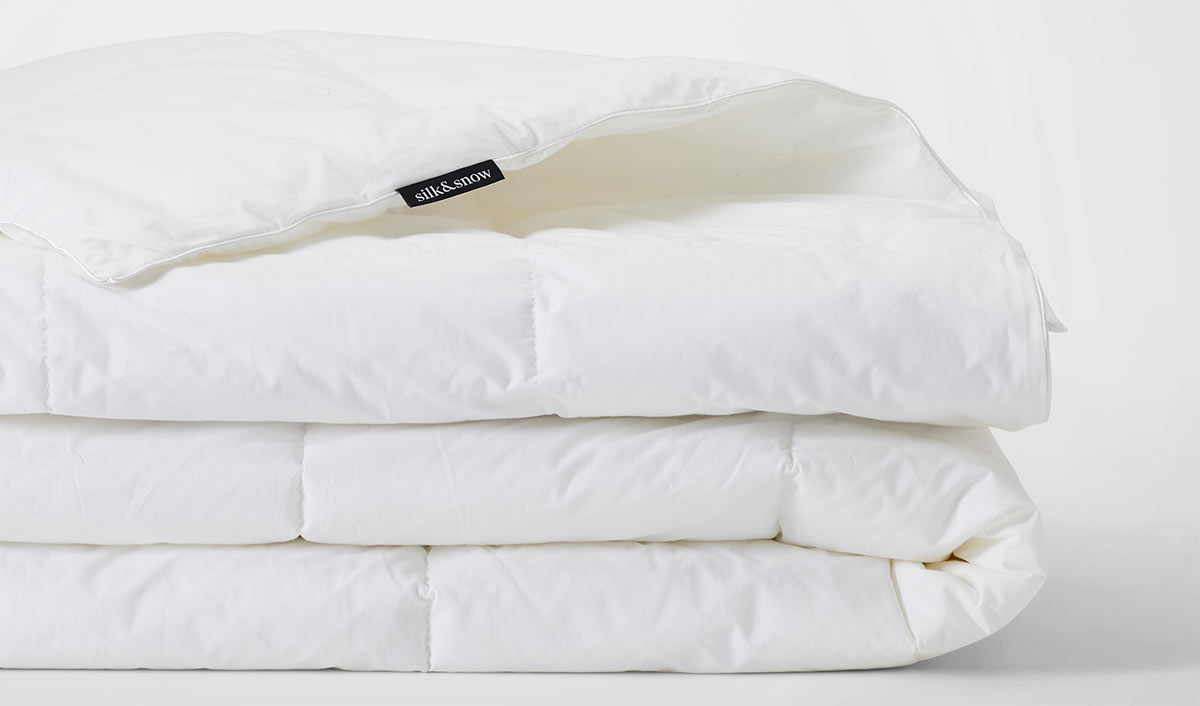 Clean and Convenient
We know that convenience is important when it comes to products you'll use everyday. That's why our down-alternative is both hypoallergenic and completely machine washable, allowing maintenance and use to be simple and hassle-free.
Frequently Asked Questions
What is the difference between the down alternative comforter and Canadian down duvet?
The main difference lies in the materials and weight.

Our down alternative comforter uses billions of ultra fine microfibres to create a compact, weighty and lump-free comforter. Bonus: it's easily washable and free of animal products. Simply put, we believe this vegan duvet is the best hypoallergenic duvet.

Conversely, our down duvet is ultra-plush and luxuriously breathable, which makes it the perfect option for hot sleepers. At the same time, this duvet has a fill power of 700, meaning it provides excellent insulation on those cold winter nights. As if that isn't enough, it also has a crisp, hotel feel.
What is the difference between the winter, all season and lightweight version of the down alternative comforter?
Short answer: the weight. The all season version of our down alternative comforter has a GSM of 375, while the winter version has a GSM of 500, making it the warmer choice. Then there's our lightweight version, which has a GSM of 175. The perfect option for hot sleepers. Yup, we've got you covered, literally.