What Sets Us Apart
Breathable
Our cotton hand knitted blanket promotes better airflow, allowing you to chill out and cool off, literally.
Sustainable
Featuring natural cotton, our weighted blanket is more sustainable than conventional options, since it is not entirely crafted from synthetic textiles.
Filler Free
We avoid the use of glass or plastic pellets, creating a quietly comfortable weighted blanket.
From Our Hands to Yours
We wanted to reinvent the weighted blanket. That's why our weighted blanket is hand knit using natural cotton, its woven design makes it perfectly breathable.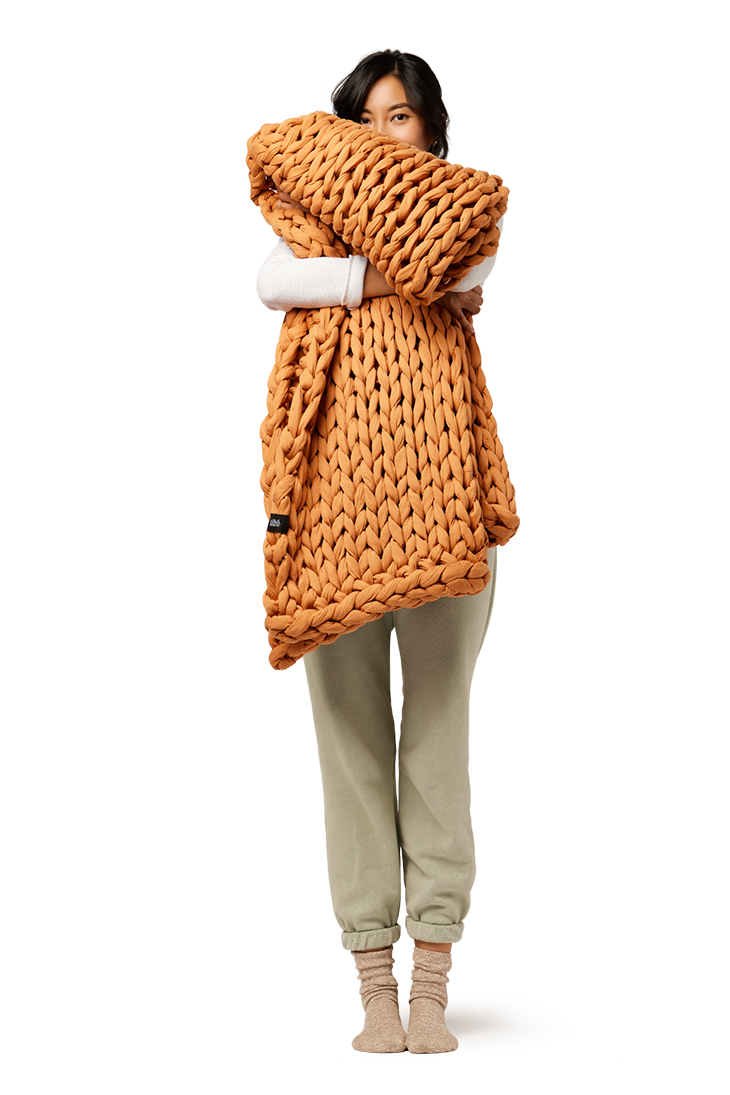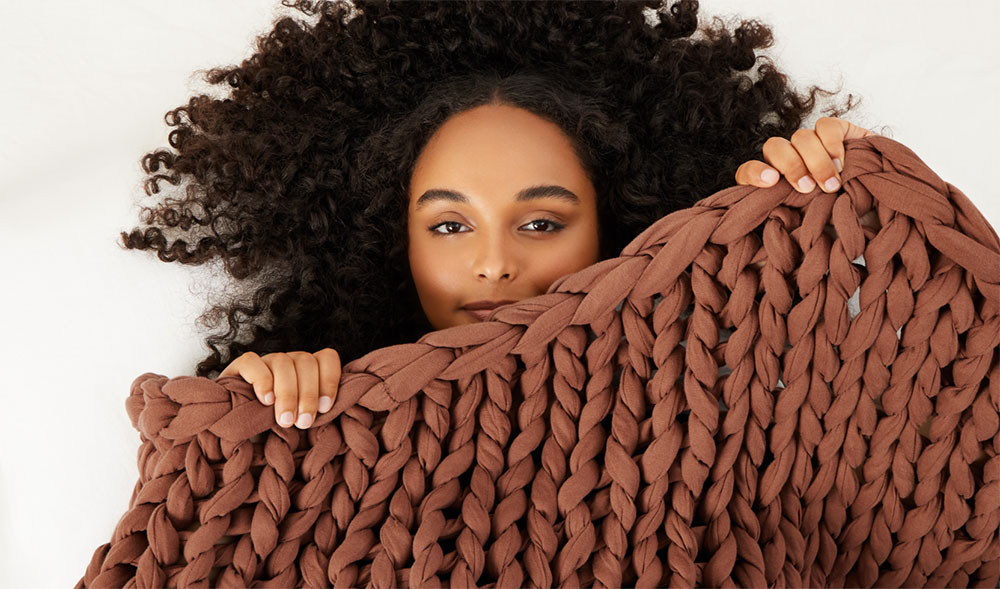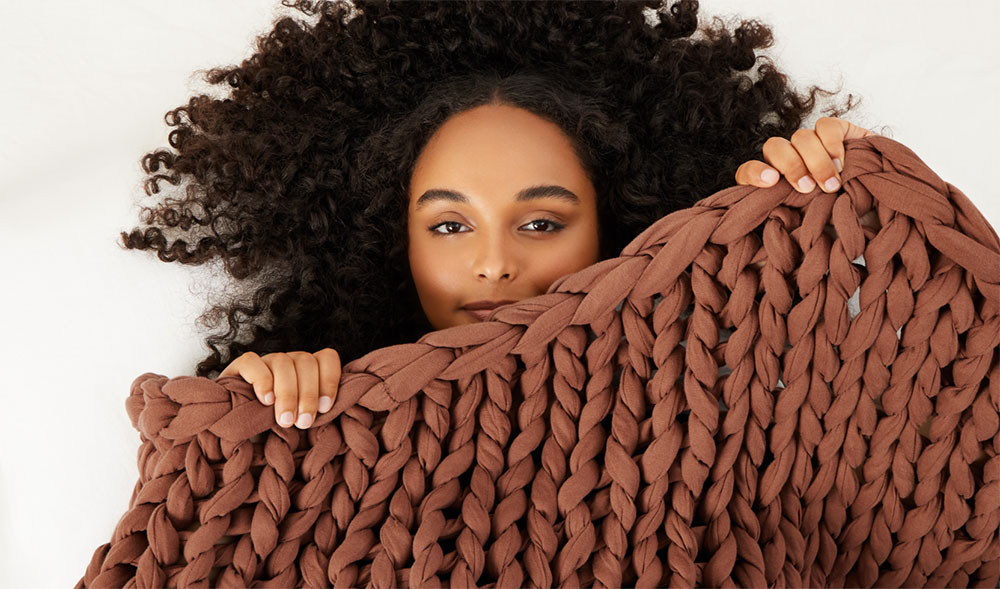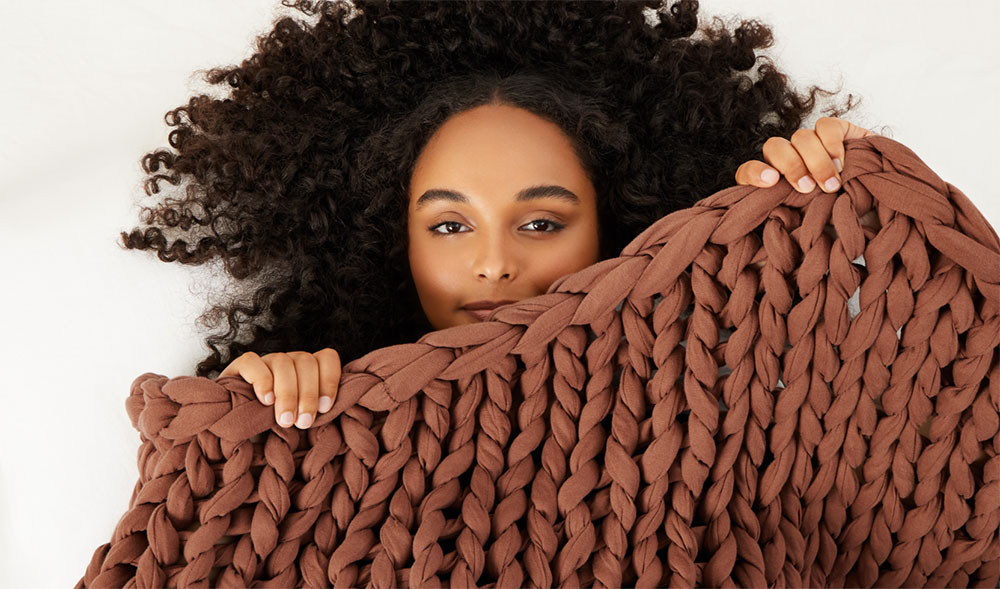 Feel the Difference
Weighted blankets can provide multiple benefits, including stress-reduction, anxiety relief, and a deeper sleep. It feels like a warm hug from a loved one.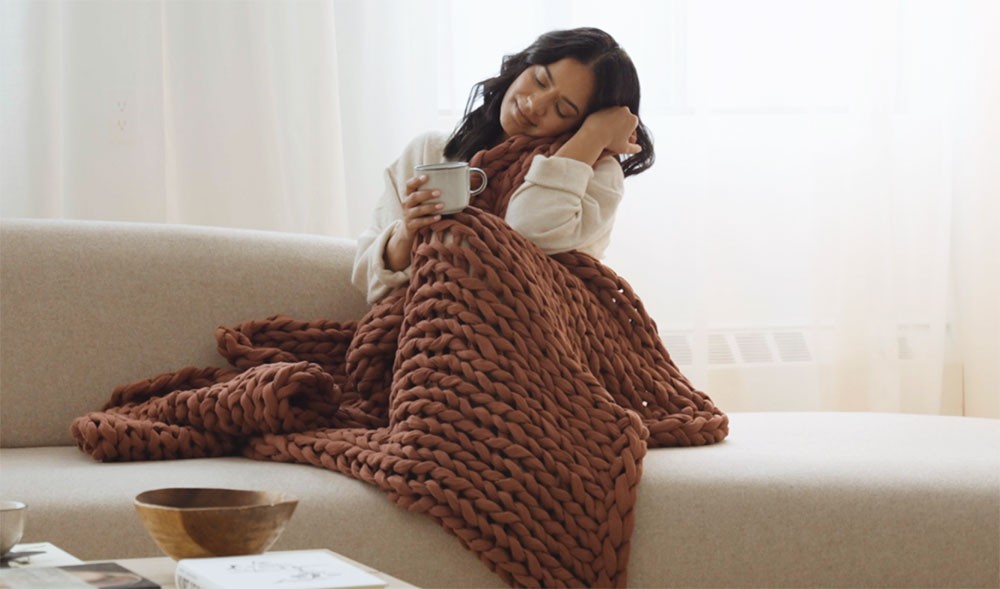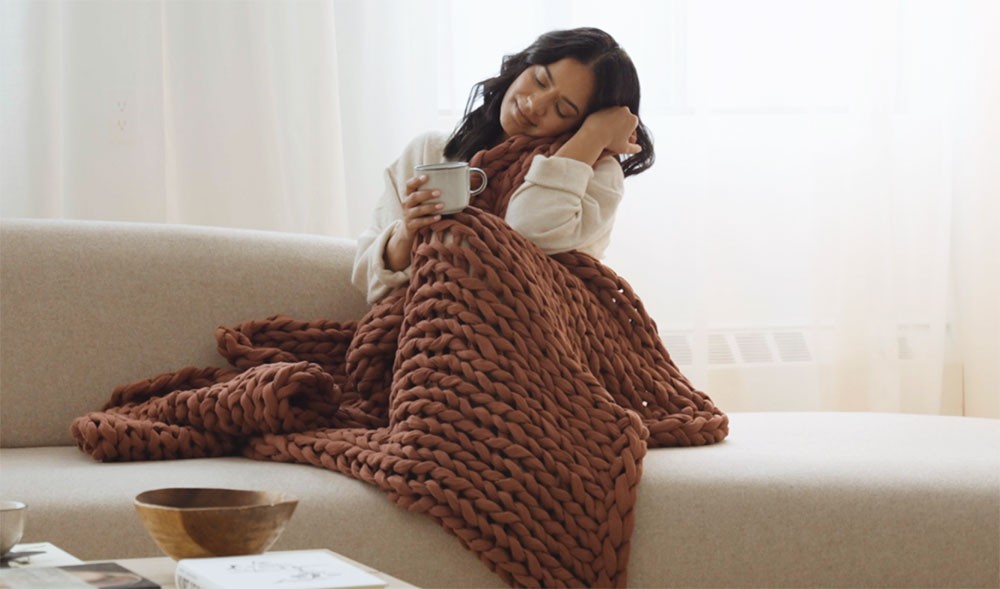 Better Materials, Better Breathability
Made with a beautiful knitted construction, our weighted blanket ensures you de-stress comfortably, by allowing greater breathability when compared to conventional weighted blankets. Cool off and unwind.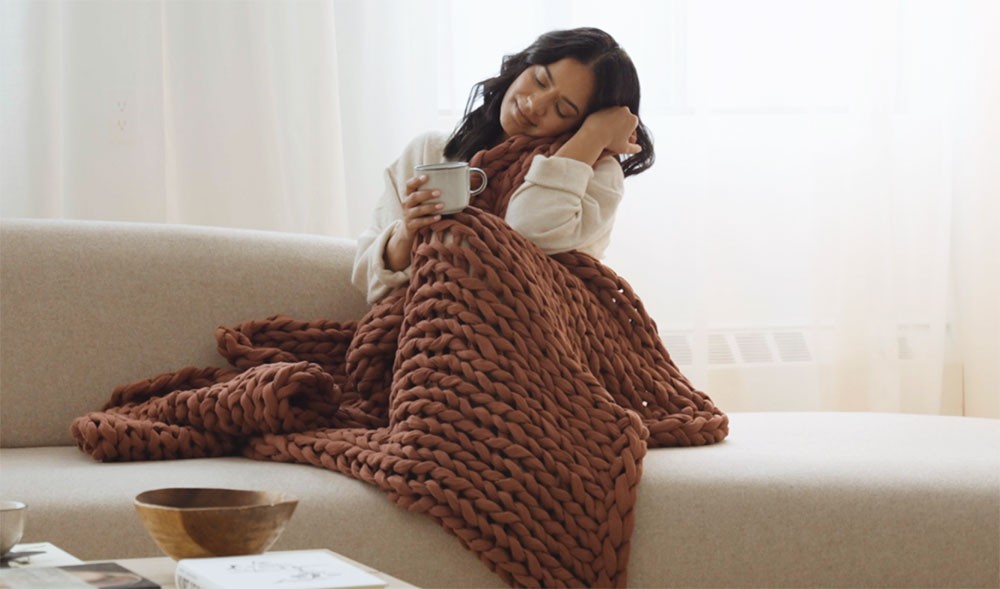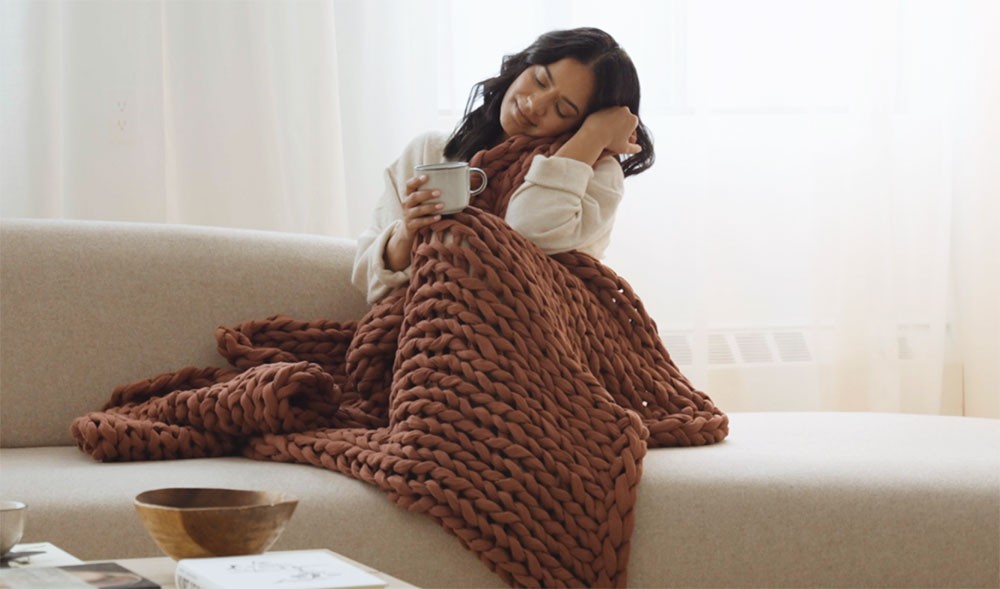 Frequently Asked Questions
What Weight is Right for Me?
Our blankets are made to be more compact, so should be roughly weight 10-15% of your overall body weight. However, we found that our 15 and 20 pound blankets provide the perfect weight distribution for most people. If you are in between weights, then it would be a matter of whether you prefer a milder hugging sensation (a lighter blanket) or a more prominent hugging sensation (a heavier blanket). Find your perfect weight and let the relaxation begin.
| Weight | Dimensions | Our Advice |
| --- | --- | --- |
| 8lbs - Kids | 38" X 60" | Child size weighted blanket, designed specifically for kids. |
| 15lbs | 42" x 72" | Perfect for those who prefer a milder hugging sensation, or for those under or around 150lbs in body weight. |
| 20 lbs | 48" x 72" | Works well for those who want a more prominent hugging sensation, or for those around 170lbs or higher in body weight. |
| 25 lbs | 51" x 72" | Hits the spot for those who want a noticeably heavy hugging sensation, and for those around 250lbs in body weight or higher. |
How Do I Care for My Weighted Blanket?
Because our weighted blanket contains zero plastic or glass pellets, its completely machine washable. However, we do advise to check if your washing machine is able to handle the weight before attempting to wash your weighted blanket. Most front-loading washing machines can handle 20-22lbs of weight. Simply use cool water (30 degrees Celsius), and wash alone on a delicate or permanent press cycle. Because our blankets feature a unique chunky knit structure, they cannot be hung dry. To dry, please flat dry, or tumble dry on low for 2-3 drying cycles.