What Sets Us Apart
Sustainability
Our bathtub mats are made with all-natural materials, and manufactured with sustainability as a top priority.
Better Quality
We make products built to last. Our bathroom rugs are exceptionally plush and durable, and are made to be loved for years to come.
Transparency
We're proud of what goes into our products. That's why we're transparent about where our products come from, and how they are made.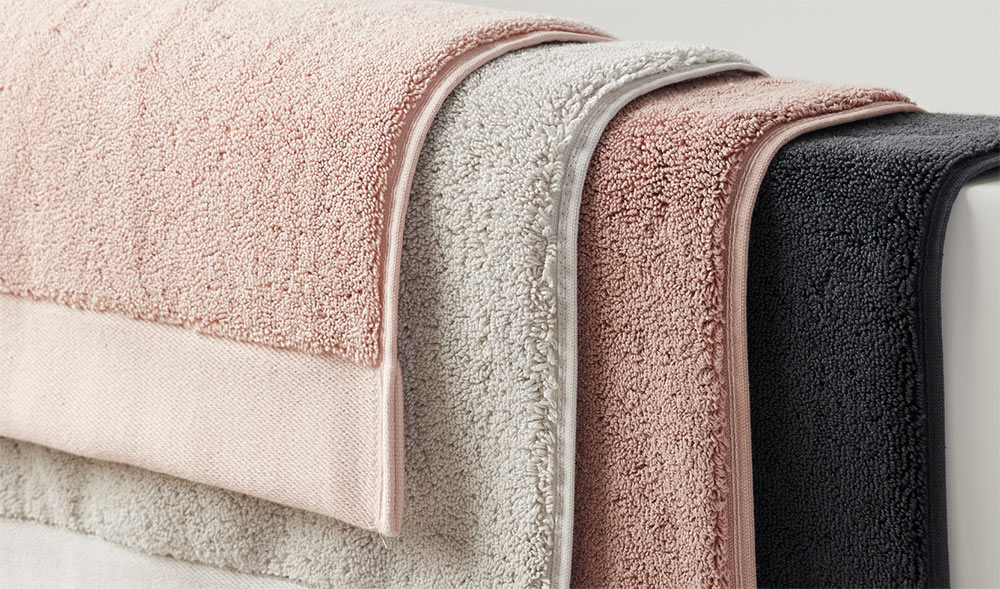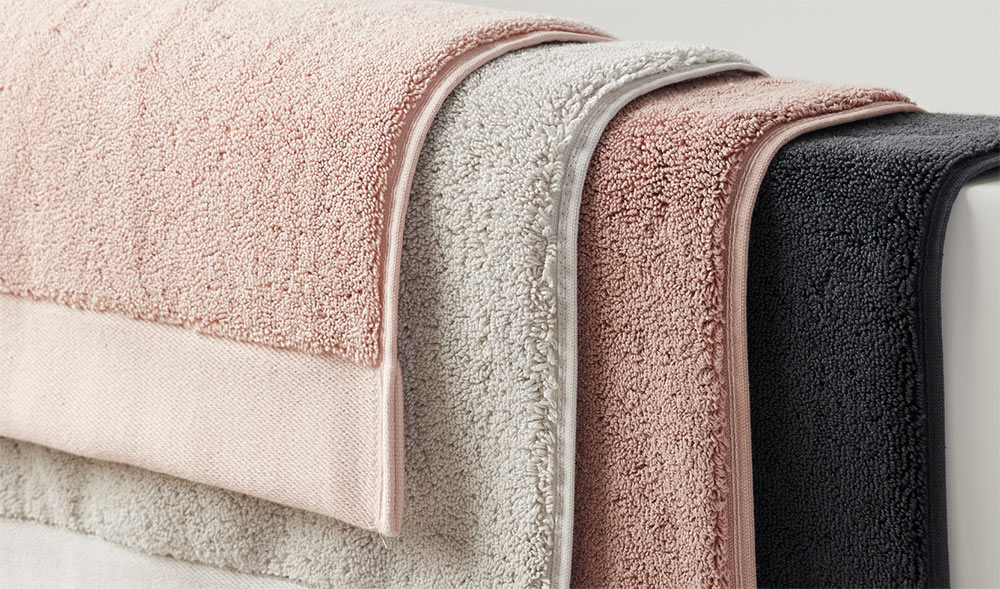 The Perfect Palette
Your spaces should embody you. Our bath collection features a curated selection of timeless colours, allowing you to pick the perfect palette for your tastes.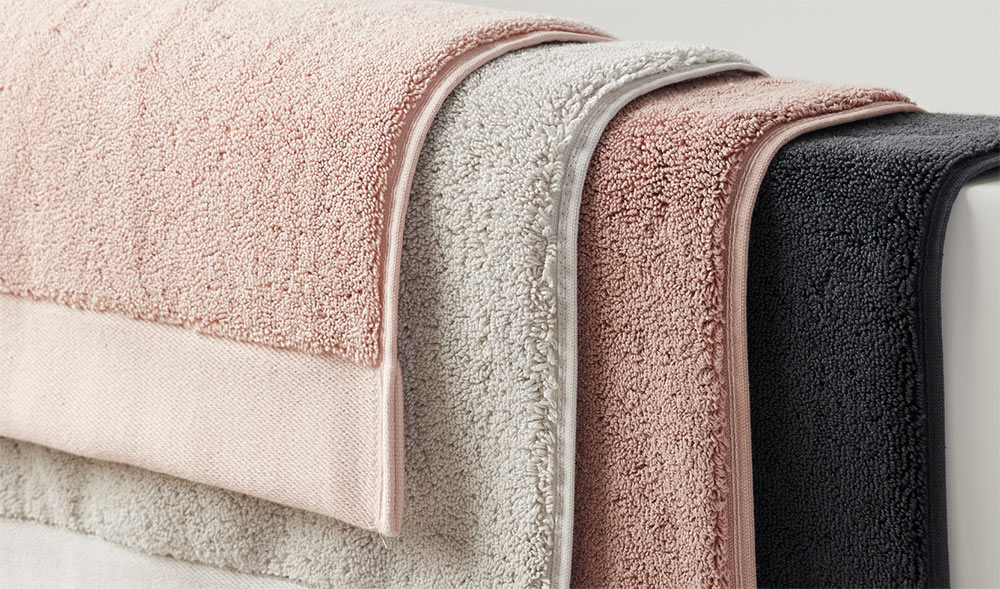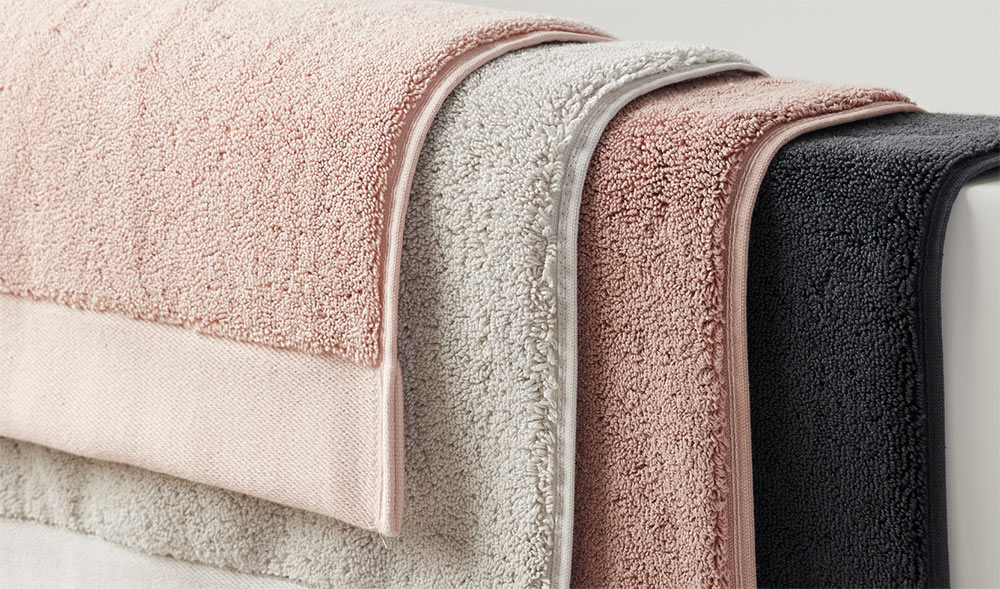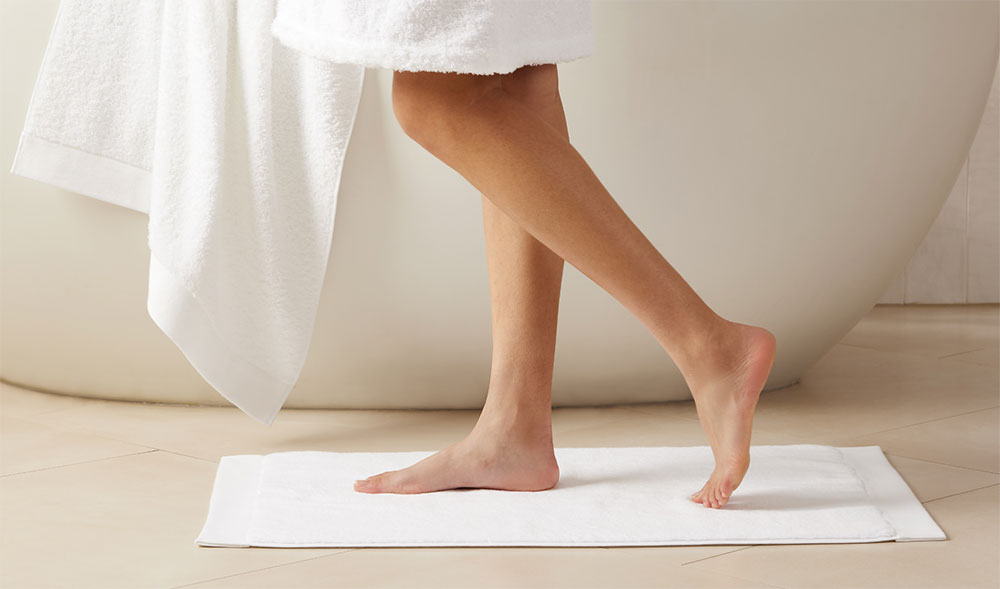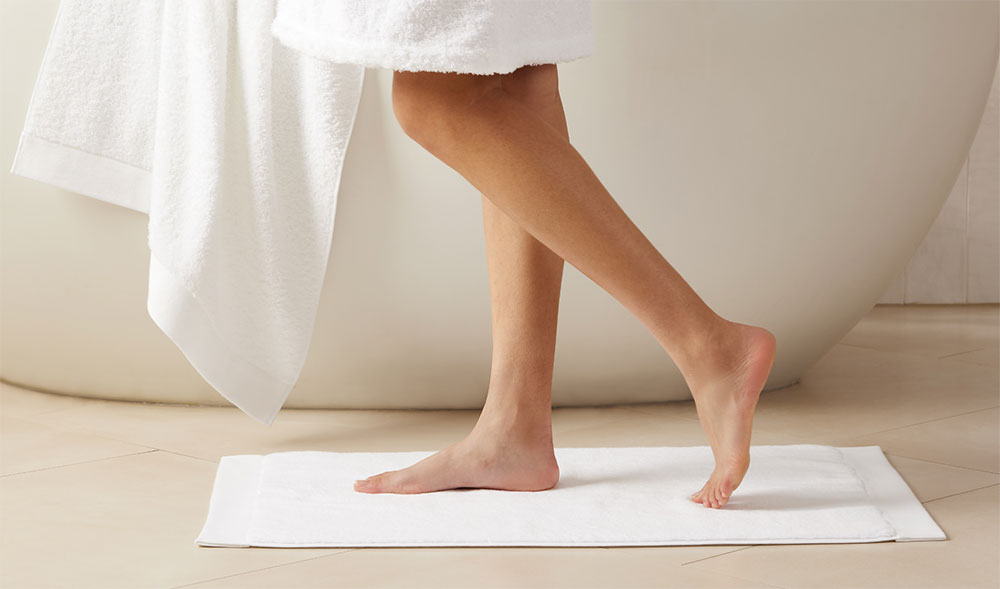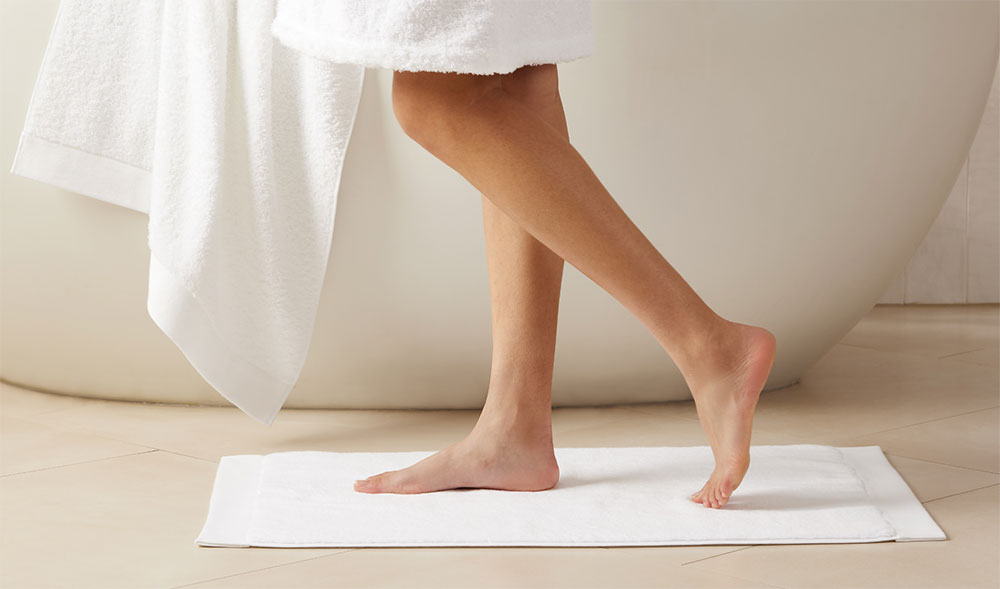 Made with You in Mind
Cozy, comfortable, and durable. Featuring a GSM of 1200, our cotton terry bath mat has a luxurious and substantial feel under your feet. Perfect for your feet, perfect for the planet.
Transparency at Every Step
1
Cotton Sourcing
At Silk & Snow, we strictly use 100% Egyptian cotton, which has been certified by the Cotton Egypt Association. The Cotton Egypt Association ensures the rigorous standards for quality, durability, and softness that we expect from genuine Egyptian cotton. If you'd like to learn more,
click here.
2
Yarn Weaving
The Egyptian Cotton is further processed and spun into usable yarn in Guimarães, Portugal by the Marinho family, who own and operate a Portuguese textile company in Santo Tirso. The Marinhos use modern solutions to uphold the values of environmental consciousness in the fabric spinning industry.
3
Textile Dyeing
The thread is then dyed at a textile processing facility in Guimarães, Portugal. This facility is dedicated to preserving the environment by minimizing atmospheric emissions and wastewater discharges.
4
Cutting and Sewing
The fabric is then cut and sewn into towels in Portugal - the home of a storied textile industry. All towels are audited regularly to ensure that every quality and safety standard is met, including OEKO-TEX.
Frequently Asked Questions
Do these bathmats have a non-slip backing?
No! For our bath mats, we decided to stick with what we know best: high-quality, all-natural materials. As such, no plastic is used in the construction of our bath mats. Since bathmats are designed to get wet, we wanted to use materials that can easily be machine dried, like natural cotton.
What makes Egyptian cotton so great?
Short answer: a lot of things! Egyptian cotton is the softest and most durable variety of cotton on the planet, due to its extra long staple length. Its also the only variety of cotton still harvested by hand, allowing it to maintain its fine structure.
Read more.
What is GSM?
GSM is an acronym for "grams per square metre", which indicates the weight of the fabric. An item with a higher GSM has a heavier and more robust feel. The GSM of our bath mat is 1200, indicating a plush and cozy feel.