What Makes Silk & Snow Different
100% Made in Canada
Silk & Snow is a proudly Canadian company. That's why all of our mattresses are made in our hometown of Toronto, Ontario. Saatva's mattresses are all made in the United States.
Total Transparency
We stand by our products and what goes in to them. That's why we offer total transparency and disclose everything about our materials and manufacturers. Saatva does not do this.
Canadian Coils
Our Hybrid and Organic Mattresses use 1000 (Queen Size) 8" coils, forged in Canada by Canadian steel, ensuring unparalleled support and quality. Saatva does not disclose where their coils are manufactured.
Silk & Snow vs Saatva Mattress
Silk & Snow

SAATVA CLASSIC MATRESS

SAATVA CLASSIC MATRESS

Price
$600 - $1600 CAD
$849 - $1999 USD
Country of Origin
Canada
U.S.A.
Total Transparency
True Trial Period?

Full Refund

Return Fee
High-Density 4lb Memory Foam

1.5lb in Hybrid Model
Certi-PUR US Certified?
Motion Isolating?
Warranty
15 Year Warranty
15 Year Warranty
Silk & Snow vs Saatva Firmness
At Silk & Snow, we offer various different models of mattresses with varying levels of firmness, and Saatva does the same. If you'd like to compare this in more detail, you can jump ahead to the
"Saatva Mattress Construction and Materials"
, where we will analyze and break down the firmness and feel of each mattress Saatva offers.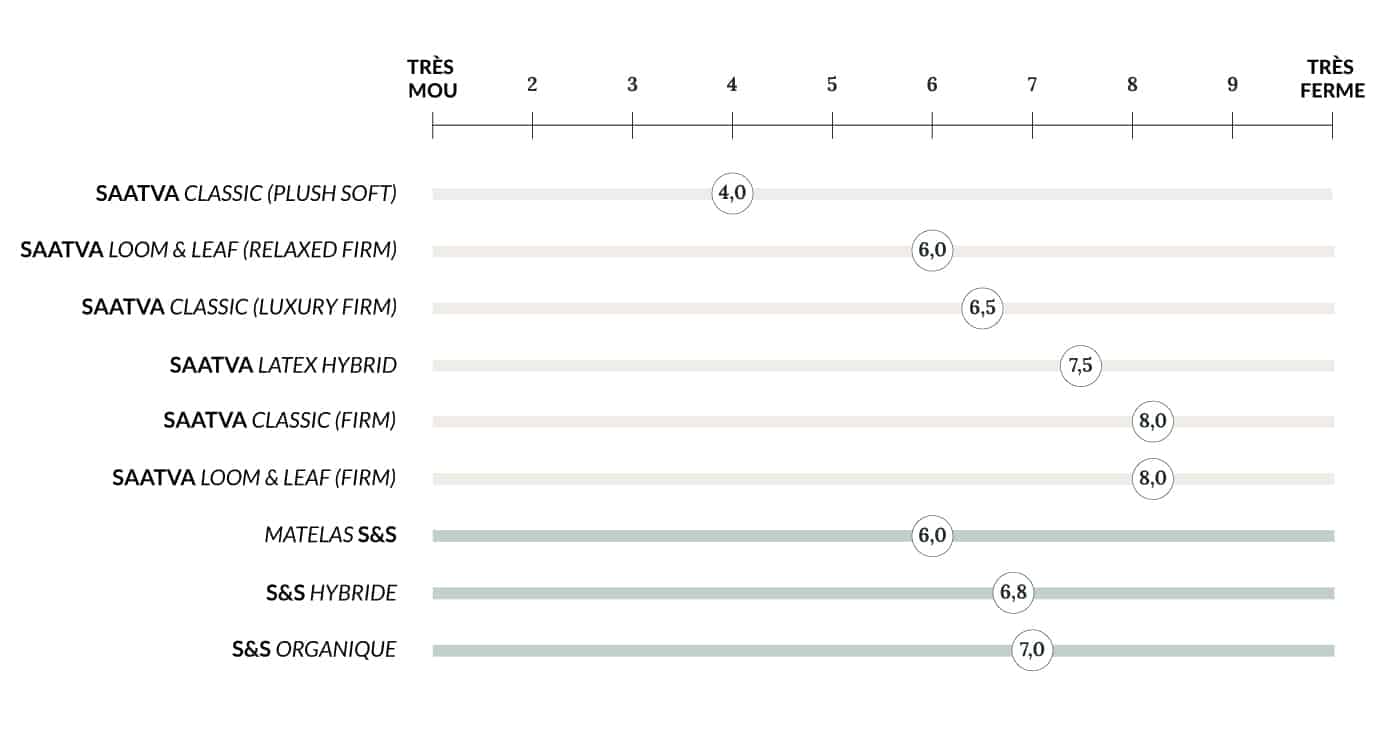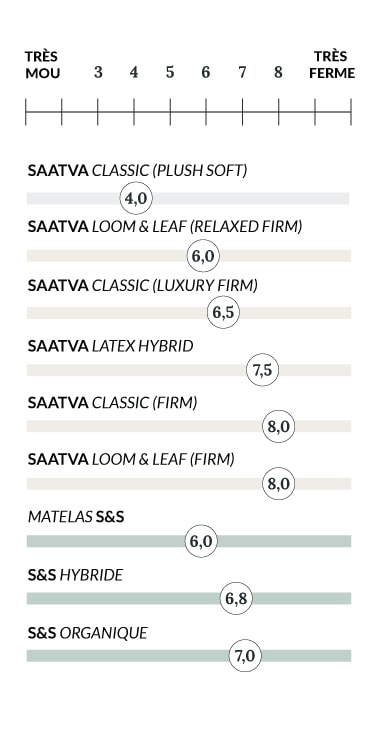 Saatva Mattress Review
If you'd like to dive deeper into the details, we have provided an in-depth analysis of the Saatva Mattress brand.
Jump to any section by clicking the links below: