Silk and Snow vs Thuma Bed
See how the Thuma Bed Stacks up Against Silk & Snow
We've provided an in-depth review of the Thuma Bed, and taken the opportunity to compare it against Silk & Snow, one of the leading bedding brands in Canada. If you'd like to jump right to the review, click here.
What Makes Silk & Snow Different
Total Transparency
We stand by our products and what goes into them. That's why we offer total transparency and disclose everything about our materials and manufacturers. We strictly use 100% natural Acacia Wood sourced from sustainable plantations in central Vietnam, and the Mekong Delta.
Free Shipping
100% Canadian-owned and operated, we happily offer free shipping to serve our customers in both Canada and the US. Thuma only ships within the US.
Exceptional Quality
At Silk & Snow, we've built an exceptional reputation based on quality materials, manufacturing, and finished products. Expertly designed using non-toxic materials, our wooden bed frame has a headboard made of 100% Acacia wood, the same material as the rest of the piece. Thuma's headboard is made of premium foam with a 100% polyester pebbled linen-weave cover.
S&S Wooden Bed Frame with Headboard vs. Thuma Bed
Thuma Bed

Thuma Bed

Price (Queen Size)
$1000 - $1500
$1095 - $1195
Material
100% Acacia Wood
Acacia Wood, foam, polyester
Weight
1100 lbs
1500 lbs
Assembly
No tools necessary
No tools necessary
Country of Origin
Vietnam
Vietnam
Compatibility
All mattresses
All mattresses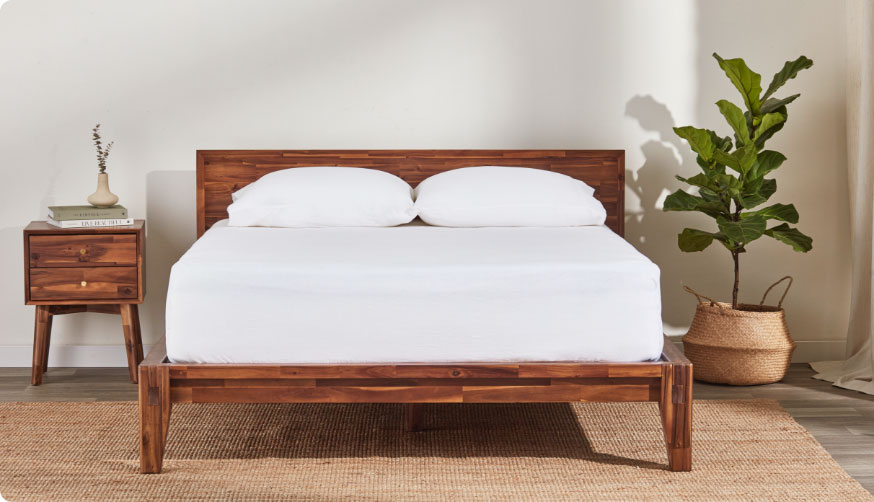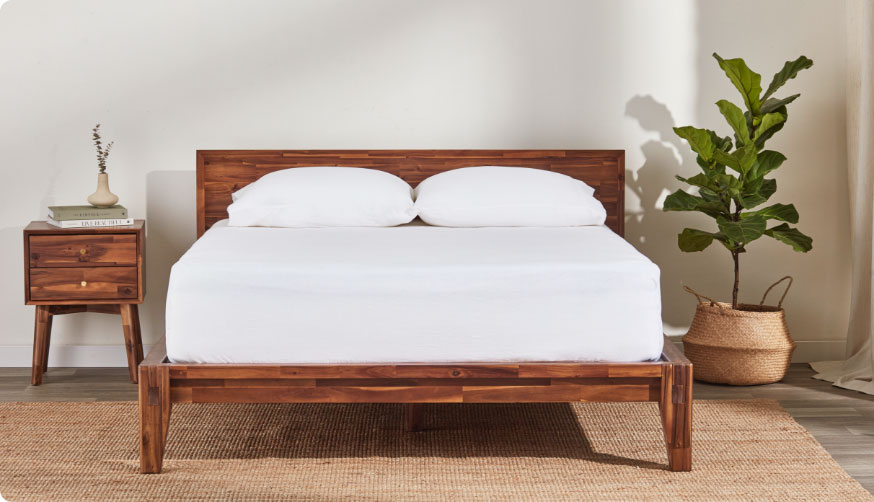 Add a touch of refinement to any bedroom with our Japanese-inspired wooden bed frame
Shop Now
Thuma Bed Review
If you'd like to dive deeper into the details, we have provided an in-depth analysis of the Thuma bed.
Jump to any section by clicking the links below: