Apollo Mattress Review
See how the Apollo Mattress stacks up against Silk & Snow
We've provided an in-depth review of the Apollo Mattress and taken the opportunity to compare it against Silk & Snow, one of the leading Canadian Mattress Brands. All of the information presented in this review is accurate as of 4/27/2021. If you'd like to jump right to the review, click the link here.
What Makes Silk & Snow Different
Total Transparency
At Silk & Snow, we value transparency as one of our core values. That's why we offer total transparency in all of our manufacturing, materials, and products. On the other hand, GoodMorning.com does not readily disclose the source of their materials on their website. Additionally, GoodMorning.com operates a mattress review website called Mattress-Reviews.com, where they consistently rate all of their own mattress as the top mattresses in Canada.
Canadian Coil
All of the coils used in our Hybrid Mattress are 100% made in Canada, from Canadian steel. The Apollo Mattress uses coils that are made from steel that is outsourced. They're also full sized, giving you more support when compared to micro coils.
Silk & Snow vs Apollo Mattress
Apollo Mattress

Apollo Mattress

Price (Queen Size)
$765
$1249 CAD
Full Transparency?
8" Pocket Coils?

1" Micro Coils
CertiPur-US Certified Foam?
Warranty
15 Year Warranty
15 Year Warranty
Free Returns?
Canadian Coils?

50% Outsourced
Silk & Snow vs Apollo Mattress Firmness
At Silk & Snow, we offer various different models of mattresses with varying levels of firmness, and Apollo does the same. If you'd like to compare this in more detail, you can jump ahead to the
"Apollo Mattress Construction and Materials"
, where we will analyze and break down the firmness and feel of the Apollo Mattress.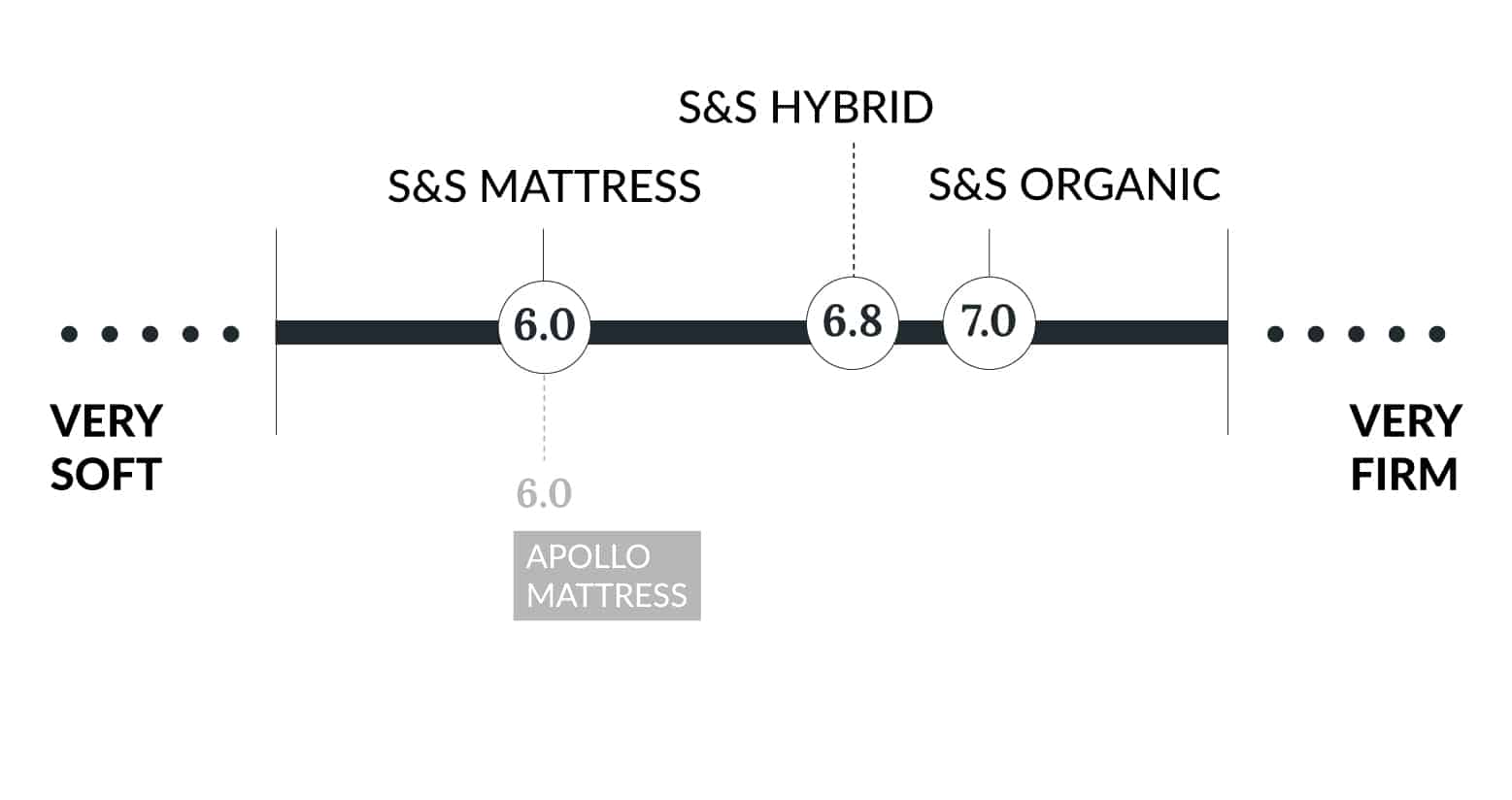 Apollo Mattress Review
Jump to any section by clicking the links below: