What Makes Silk & Snow Different
True High-Density Foam
We use an industry leading 4 lb memory foam in our S&S Mattress, providing a high level of support and durability. Hamuq uses 2lb and 3lb foam in their mattress.
Total Transparency
We stand by our products and what goes in to them. That's why we offer total transparency and disclose plenty about our materials and manufacturers.
Zoned Support
Our Hybrid Mattress uses a zoned support system in our coil base, which helps to promote spinal alignment and provide a more comfortable sleep experience.
Silk & Snow vs Hamuq Mattress
Hybrid Mattress

Hamuq Mattress

Hamuq Mattress

Price (Queen Size)
$765
$895
High Density 4lb. Memory Foam

2" of 4lb Foam

2" of 2lb Foam
Country of Origin
Canada
Canada
Warranty
15 Years
15 Years
Weight (Queen Size)
92 lbs.
85 lbs.
Silk & Snow vs. Hamuq Mattress Firmness
Our Silk & Snow Hybrid Mattress has more of a memory foam feel due to our construction of a thicker 2" layer of high density memory foam on top of supportive coils. If you'd like to compare this in more detail, you can jump ahead to the
"Hamuq Construction and Materials"
and learn more.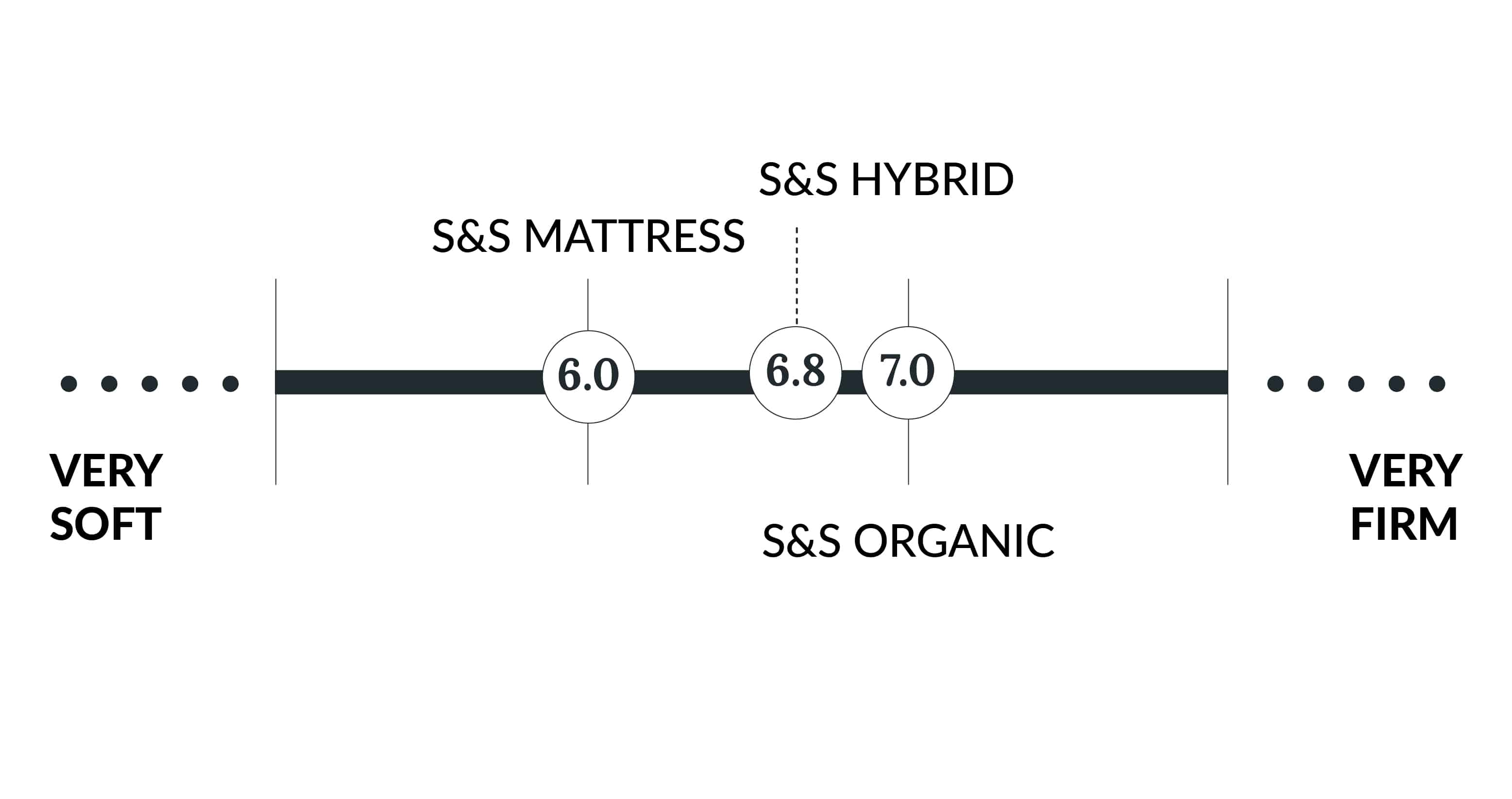 Hamuq Mattress Review
If you'd like to dive deeper into the details, we have provided an in-depth analysis of the Hamuq Mattress.
Jump to any section by clicking the links below: