At Silk & Snow, we constantly strive to find ways to improve our planet and the communities that inhabit it. While our eco-friendly manufacturing principles have always guided us in our desire to be responsible for our planet, this past year we've made it one of our top priorities to seek out new partnerships that allow us to prioritize social equity as well. We want  to do our part to help communities that could use a little extra comfort in their households. 
With this in mind, we're excited to announce our partnership with True North Aid.
Who is True North Aid? 
True North Aid is a charity dedicated to serving and supporting northern Indigenous communities in Canada through practical humanitarian support. In Canada, the majority of Indigenous children live below the poverty line. True North Aid has made it their mission to do the work that needs to be done to provide crucial aid, all while respecting the self-governance and self-determination of these Indigenous communities. 
True North Aid believes in the eight foundational stones of support, which include: self-determination, reconciliation, water, food, health, housing, hope, and education, values that we at Silk & Snow believe in as well. Using these foundational stones of support as their credo, True North Aid helps to raise awareness for Indigenous issues across Canada, in the aims of promoting an understanding of the tragic history of Indigenous and settler relations in our nation. 
True North Aid has established a variety of projects across Indigenous communities to reach this goal, including projects to provide drinkable water, food, affordable menstrual products, and accessible athletic recreation to communities in need. 
What We're Doing to Help – A Good Night's Sleep Project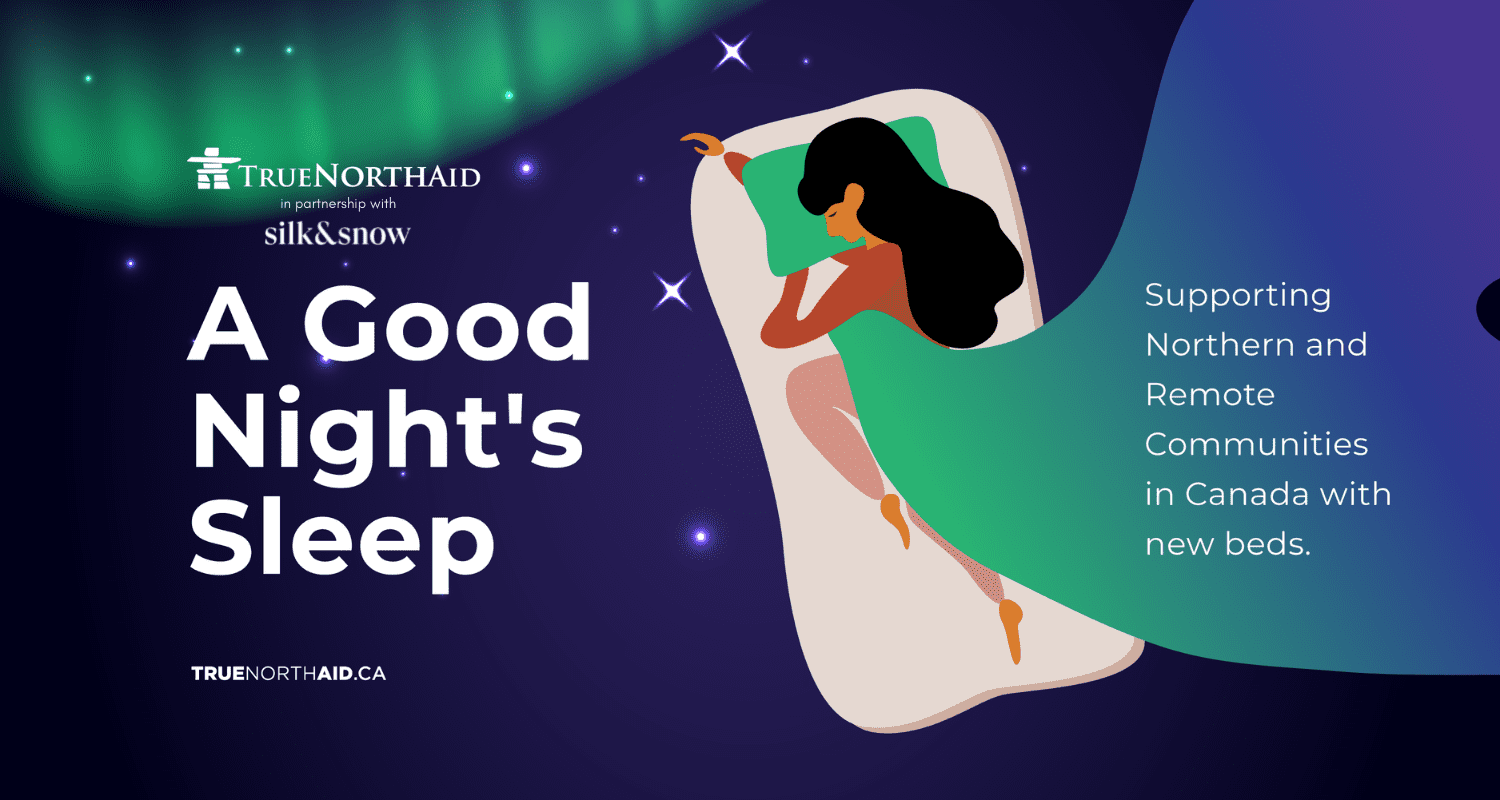 In line with the goals of True North Aid, we at Silk & Snow firmly believe in giving back to communities in need. As a Canadian company, we're aware of the complex and turbulent history of the relationship between Indigenous and settlers within our borders, and we endeavour to support Indigenous communities whenever possible. A better Canada begins with mutual respect and cooperation between all peoples, which is why we've decided to partner with True North Aid to provide mattresses and bedding to remote Indigenous communities in northern Canada. Oftentimes, remote communities (such as those aided by True North Aid) have difficulties accessing affordable bedding and other necessities due to exorbitant shipping costs, or even finding companies that will deliver to these remote communities. 
A good night's sleep is crucial to the overall mental and physical well being of a person. Poor sleep conditions can lead to multiple mental and physical health issues, including anxiety, depression, heart disease, and type 2 diabetes. A well-rested community is a healthy community, and these communities deserve to be able to enjoy a good night's rest, every single night. 
When we contacted True North Aid, we were shocked to see the sleeping conditions that some of these Indigenous communities were dealing with. People were sleeping on the floor, thin pieces of foam, and hand-me-down mattresses that were over 15 years old. We couldn't stand idly by while these communities struggled with getting a good night's rest. 
The Metrics So Far 
27 
Northern and remote communities across British Columbia, Manitoba, Saskatchewan, Alberta, and Ontario that have been aided by the True North Aid x Silk & Snow project.
769
Full bed sets (including mattress, bed frame, mattress protector, sheet set, pillows, duvet, and duvet covers) provided to Indigenous communities across Canada, all in just 2 months of starting the A Good Night's Sleep Project.
3000 
Requests for new beds in remote Indigenous communities, meaning there is plenty of work still to be done!
$200,000 
The amount True North Aid has set as their fundraising goal to supply bed sets to each and every northern Indigenous community in need. If you'd like to donate, please see their fundraiser here. 
A Better Sleep Tonight, A Better Community Tomorrow 
Although the project between True North Aid and us at Silk & Snow has been successful thus far, there are still multiple remote Indigenous communities in need of beds and bedding. We will continue to work alongside True North Aid to ensure that every community identified as needing better sleeping conditions can get the good night's rest they deserve. 
We appreciate working with partners that share the same values of community and transparency as we do. That is why we initially decided to partner with True North Aid, and that is why we will keep working with them to provide a better future for northern Indigenous communities across Canada.
Categories
S&S Mattress

Best Memory Foam Mattress
S&S Hybrid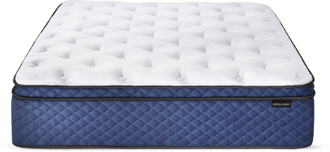 Best Hybrid Mattress
S&S Organic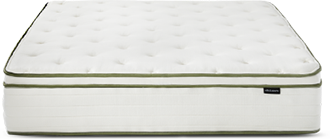 Best Organic Mattress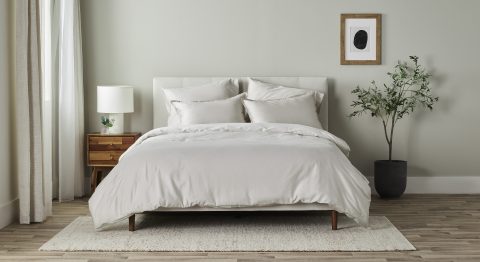 How we expand our product offerings as one of Canada's fastest growing sleep brands