This post is the second part of a series on the four most common mattress sizes—twin, double, queen and king—on the market. You can also read our entire Bed Sizes Canada: Mattress Dimensions and Size Guide.
Are you a young professional who has just moved out on your own? Or a parent with adult children who have finally left home? Whether you're thinking of surprising them with a new mattress or dreaming of the endless possibilities for your new guest bedroom, a double bed may be the best fit for you.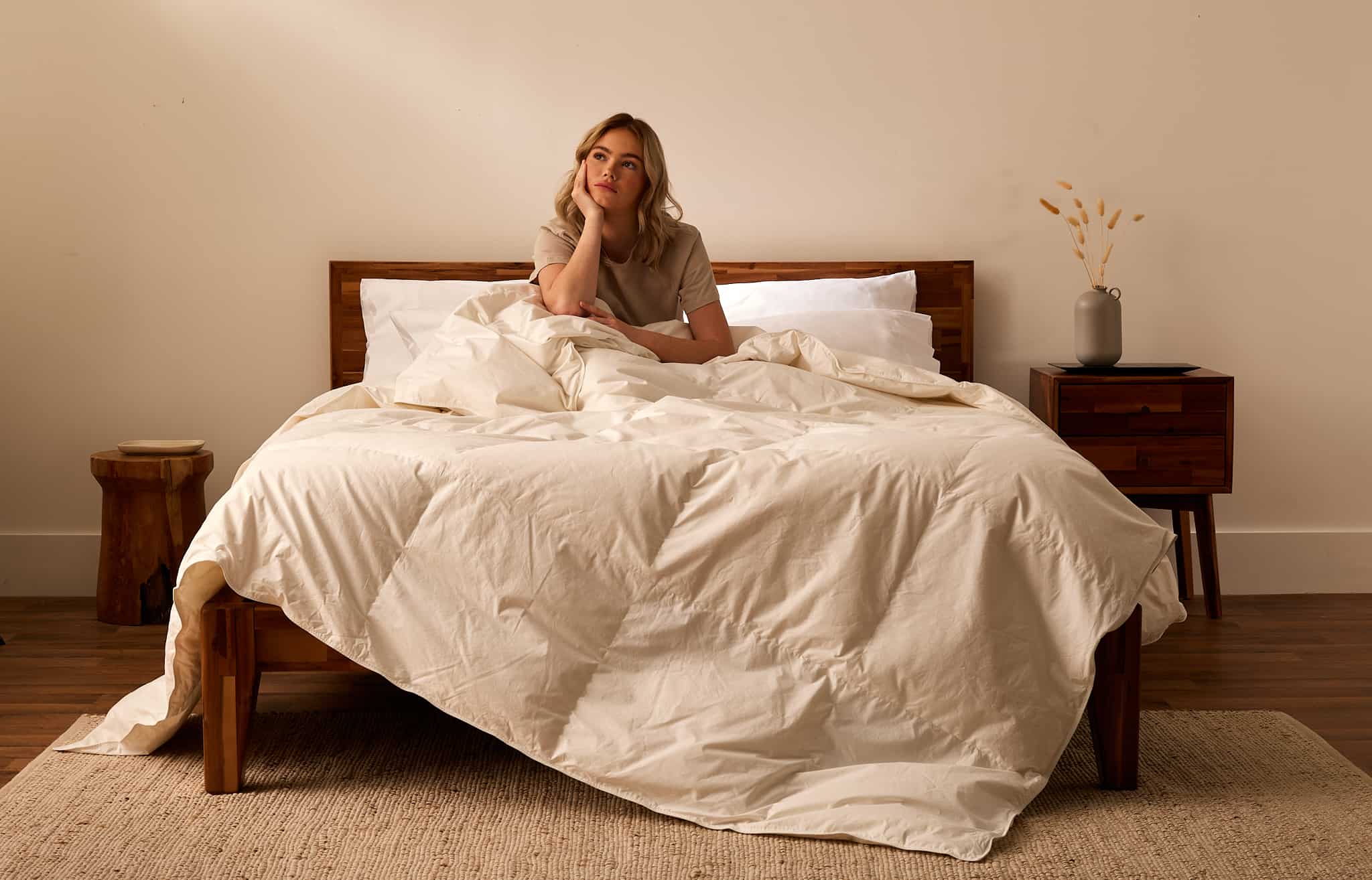 Also known as a full bed—a term popularized in the 1870s—a double bed is considered a good starter mattress. It's a great option for single sleepers with limited space or couples who like to cuddle. Although a double bed is 16 inches wider than a twin mattress, it's not quite large enough for couples who like to sprawl out or invite kids and pets into bed.
But that wasn't always the case. Take a look back in time and you will see that double beds were once the mattress of choice among couples. In fact, most Americans were sleeping on twin and double size beds well into the 1940s. It wasn't until queen and king size beds entered the scene in the late 1950s that shoppers realized they had bigger and better options. Oh, much has changed.
Today, a Double size bed, which runs 4.5 feet x 6.25 feet in width and length, occupies about 28 square feet, so your bedroom should ideally be at least 110 square feet (10' x 11').
Here, a closer look at Double size bed dimensions.
Double bed size in inches: 54" x 75"
Double bed size in cm: 137.16 cm X 190.5 cm
Double bed size in feet: 4.5 feet x 6.25 feet
Comfortably fits: 1 person with a pet, 2 adults, no pets
Great for older children who are outgrowing their twin bed, young adults, guest rooms, or two sleepers who enjoy cuddling.
Not so great for taller individuals, two sleepers where one or both move around or like to spread out when they sleep, couples who wish to sleep with their pets.
Silk & Snow Mattresses

Providing back support and pressure relief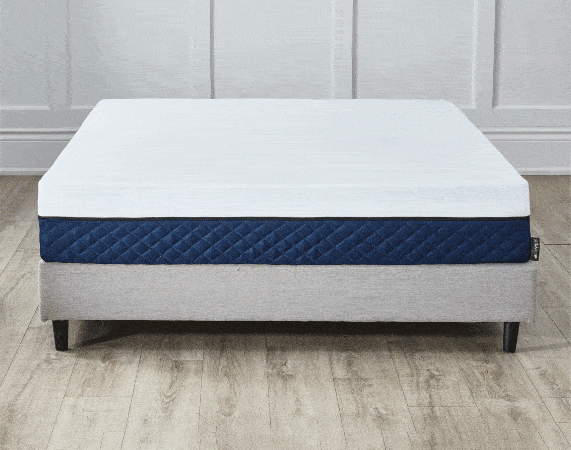 S&S Mattress:

Premium 4 lb memory foam for unmatched support and pressure-point relief
Firmness rating: 6.0

Hybrid & Organic Mattresses:

Pocketed coil zoned support for optimal spinal alignment
Firmness rating: 6.8-7.0

Price: $650 - $1700
Shop Mattresses
NOW LET'S COMPARE DOUBLE BED MATTRESS SIZES WITH OTHERS
Double vs. Queen
54 x 75 vs.   60 x 80
Double vs. Full
54 x 75  vs.    54 x 75
Twin vs. Double
38 x 75  vs. 54 x 75
Once you've settled on a bed size, consider our stylish bed frames to round out the set!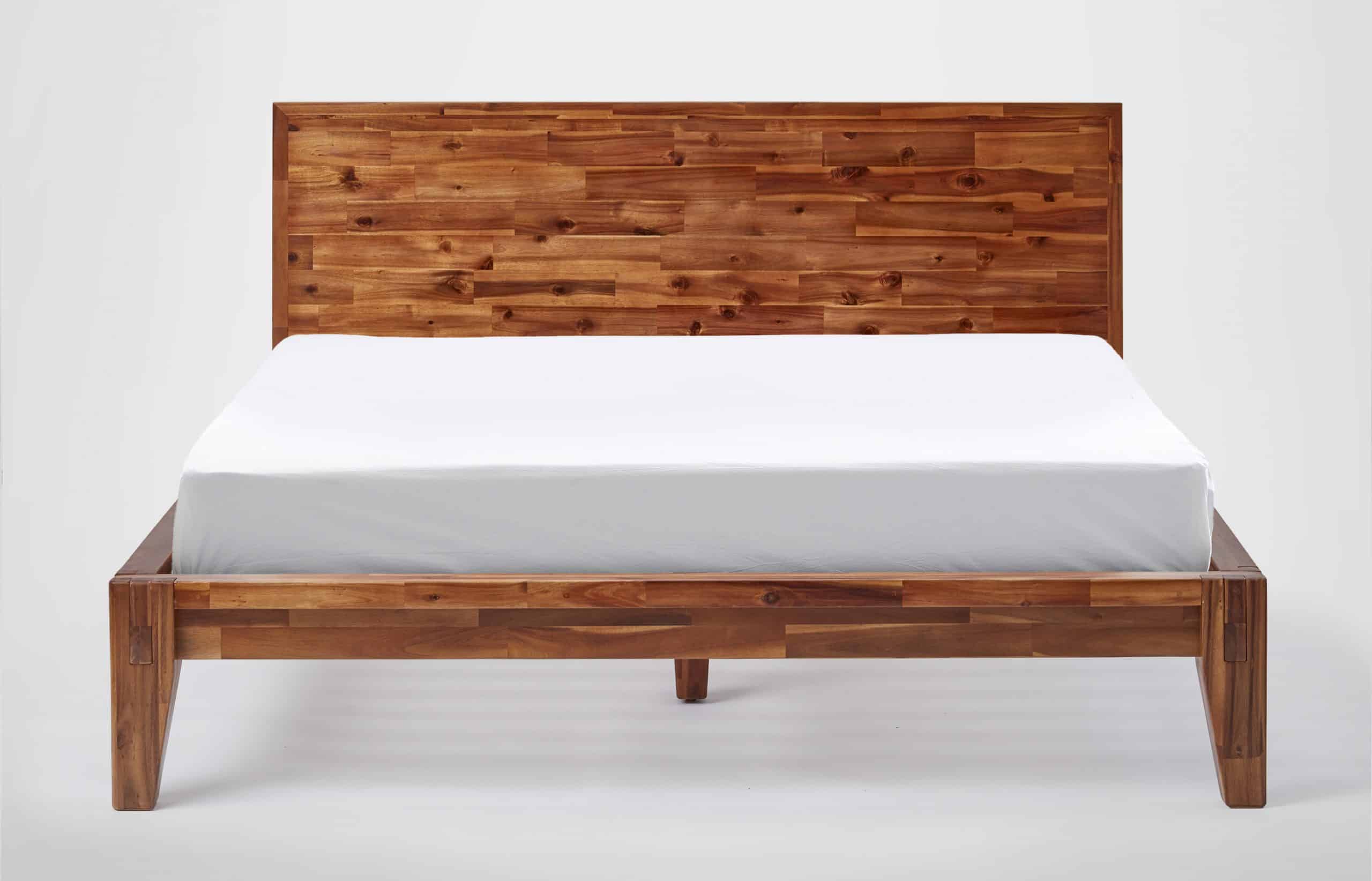 What are the dimensions of a Double size bed frame?
---
Full Double bed size frame dimensions in inches:
Platform bed: 75 W X 54  L
Bed frame with headboard: 82 W x 58 L
Storage bed: 81 W X 58 L 
---
Standard Double bed size dimensions in feet:
Platform bed: 6.25 W X 4.5  L
Bed frame with headboard: 6.83 W x 4.83 L
Storage bed: 6.75 W X 4.83 L
---
Double size bed frame dimensions in cm:
Platform bed: 190.5 W X 137.16  L
Bed frame with headboard: 208.28 W x 147.32 L
Storage bed: 205.74 W X 147.32 L
---
Eyeing our cozy bedding too? Take a look at our double bed sheet sizes in inches.
| | |
| --- | --- |
| Bedding | Dimensions |
| Flat sheets | 81″ x 96″ |
| Fitted sheets | 54″ x 75″ x 15″ |
| Duvet cover | 88″ x 88″ |
| Pillowcases | 20″ x 30″ |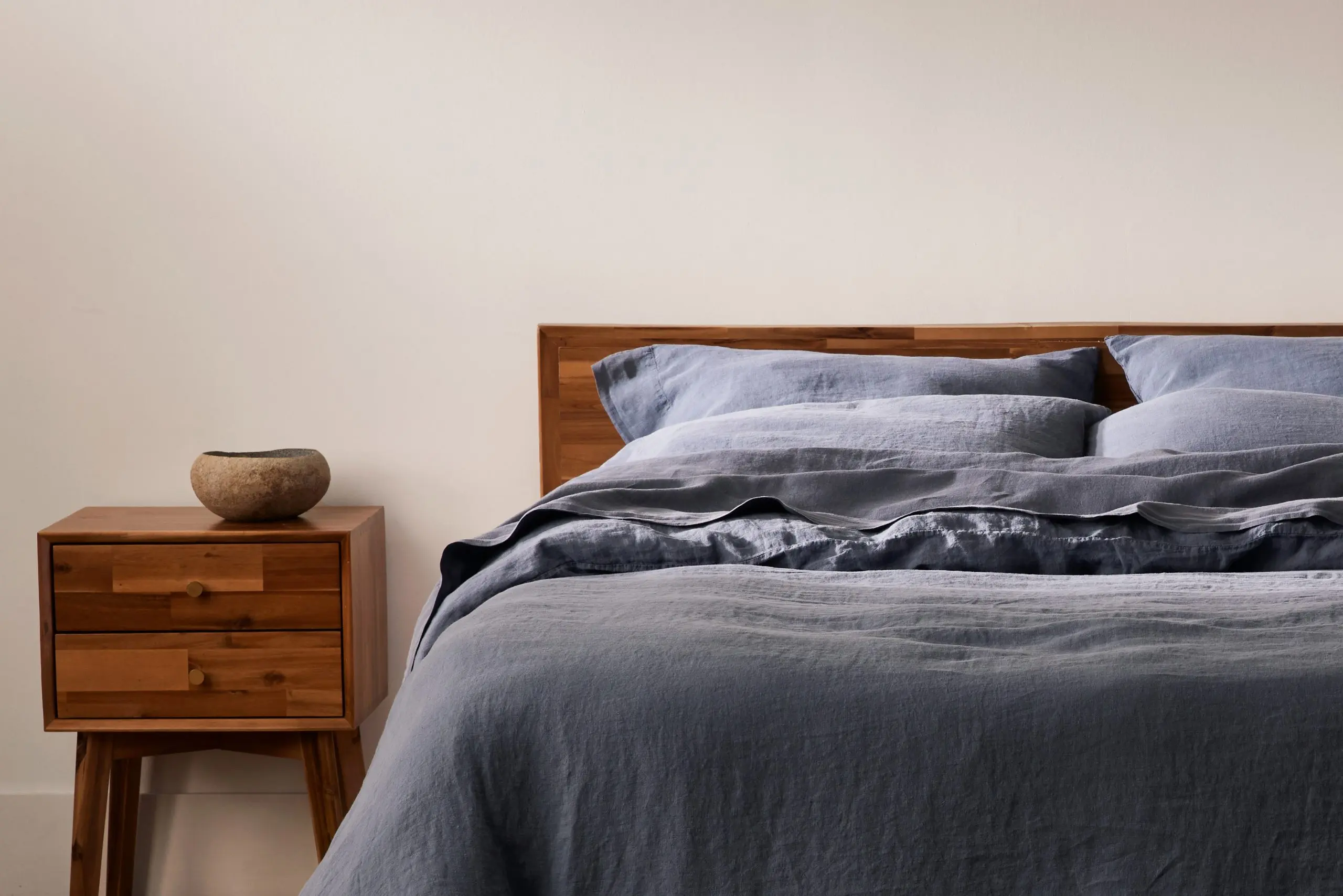 We hope we've answered all your burning questions about double size bed measurements. If you would like to see what else is out there, be sure to check out the third part of our series. Up next: the Queen size bed!
Apart from bedroom size, we also recommend you consider other factors—personal sleeping preferences, body size and budget—before making a decision. Keep in mind that with Silk & Snow mattresses, you don't need to sacrifice support for size. Our mattresses are made with the same composition of materials within each model. This means you'll get the same thickness, firmness, and support, regardless of size.
We're committed to helping you sleep at your best, every single night.
Sweet dreams.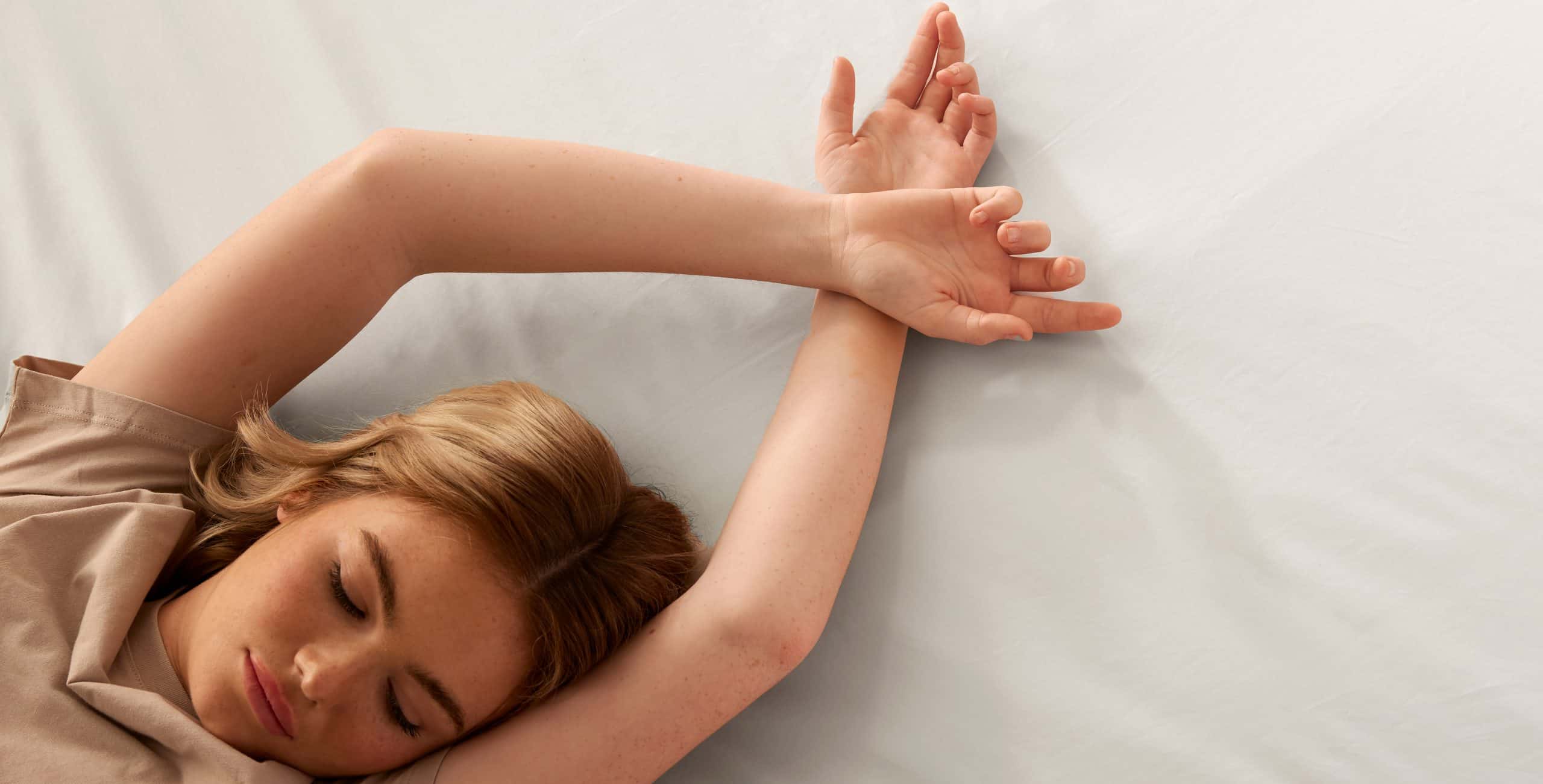 Categories
S&S Mattress

Best Memory Foam Mattress
S&S Hybrid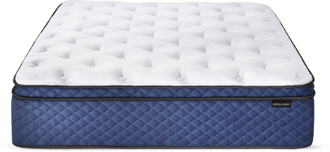 Best Hybrid Mattress
S&S Organic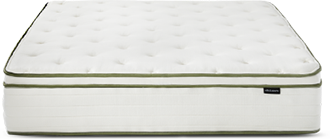 Best Organic Mattress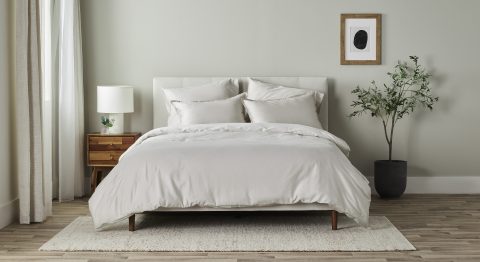 How we expand our product offerings as one of Canada's fastest growing sleep brands