The Digitally Local Paradox
The rise of the COVID-19 pandemic quickly made us recognize two equally important yet contradictory realities: the need to support local businesses, and the convenience and accessibility of shopping online. Shopping locally allows you to know where your money is going, where your products are coming from, and that these products are likely made with love. On the other hand, shopping online can often feel like a more straightforward and curated experience that you can engage with anytime, anywhere, despite not fully knowing where your money is going and/or who you are truly supporting. 
Often, when we're deciding on whether to purchase from a local vendor or an online retailer, it can feel like choosing between what's right and what's easy. The stress of making the decision is almost enough to make someone lose sleep. Fortunately, when considering a mattress with us at Silk & Snow, you don't have to choose.
S&S: Mattresses Made in Canada
Founded in 2017 as a digitally native retailer, we at Silk & Snow knew we had to define ourselves in a way that would connect and resonate with our customers. This was done by carefully curating our products using traceable and high-quality materials while pledging a commitment to our historic Canadian industries. This meant that as the world changed, our process of offering you the best Canadian mattress didn't have to. In keeping with our local sensibilities against the backdrop of a thoroughly curated product line and an incredibly talented workforce, we try to achieve the perfect balance between an attentive brick-and-mortar vendor and an expertly coordinated online retailer. 
If you're a Canadian looking for a mattress, there's no better option than local – and if you're shopping local, there's no better option than Silk & Snow. With an S&S mattress, you're not only receiving a quality Canadian mattress made from traceable, eco-friendly, and ethical materials, but you also gain all the benefits of shopping locally. This means obtaining your products faster, supporting the local economy, reducing carbon emissions, and receiving an increased level of customer service and care. We prioritize locality while offering a range of thoughtfully made products that inspire a beautiful and comfortable home.
Canadian Crafted Comfort
At Silk & Snow, we're proud of many things, but our commitment to being a truly Canadian brand is at the forefront of that pride. This doesn't mean that we have a Maple Leaf as our logo and only sell to Canadians though – our commitment to Canada is a little more subtle and far more crucial than that. Silk & Snow is a Canadian brand because all of our mattresses are manufactured in Canada, sourced from Canadian materials, by family-owned Toronto-based businesses. 
If not for the skilled craftspeople and long-standing mattress industry of Toronto, Canada, there would likely be no Silk & Snow. Sewn into the fabric of our brand from the very beginning was an understanding that these talented Canadians would be at the heart of every S&S mattress. It was critical for us to be able to carefully design our mattresses with Toronto manufacturers in mind, so we could support the local and highly skilled Canadian craftspeople while upholding the meticulous quality control that other large retailers are unable to prioritize. 
We like to believe that by cultivating close relationships with the manufacturers in our cotton, spring, and mattress assembly factories, we are upholding one of our core principles: transparency. By maintaining communication and connection within these partnerships, there comes enhanced levels of understanding and knowledge that we are then able to relay to our customers to allow for the most informed decisions possible.
This insistence on transparency not only strengthens our relationship with our own partners, it also allows for the customer's voice to be heard loud and clear, allowing us to execute changes, rectify issues, and take feedback into account at a moment's notice. Our proximity to our Canadian manufacturers and suppliers allows us to keep crucial aspects of product development at arms-length. For instance, we can test our mattresses first-hand, evaluate alterations to certain components, and ensure the locally crafted packaging doesn't compromise the integrity of your Canadian mattress. 
Many retailers that operate overseas need to have their mattresses constructed, packaged, and accounted for months in advance, often with little intervention from the company itself during this time. While this method may work for these other retailers, at Silk & Snow, we pride ourselves in bringing you the most carefully-curated and locally-crafted Canadian mattresses – something that can't be ordered in bulk and constructed thousands of miles away. With fewer shipping costs for you and less carbon emissions from us, we're not planning on changing our methods any time soon!  
The Best Canadian Mattress
From our Canadian roots to our charity partners to our craftspeople themselves, we take great pride in the fact that in the few short years we've been in business, we have garnered a reputation for maintaining our Canadian heart throughout multiple aspects of our brand, and we're just getting started!
So, if you're looking for a Canadian mattress that's locally crafted, ethically sourced, and thoughtfully curated, why not choose one that's 'truly Canadian'? Whether you're looking for the best organic mattress, the best hybrid mattress, or simply the best mattress overall, we offer a 100-night trial so you can see firsthand why Silk & Snow is trusted by many to provide the best Canadian mattresses on the market.
Categories
S&S Mattress

Best Memory Foam Mattress
S&S Hybrid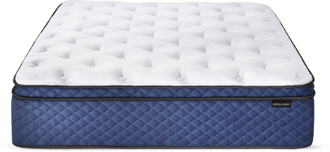 Best Hybrid Mattress
S&S Organic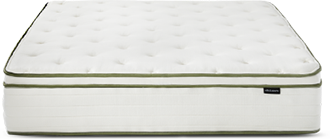 Best Organic Mattress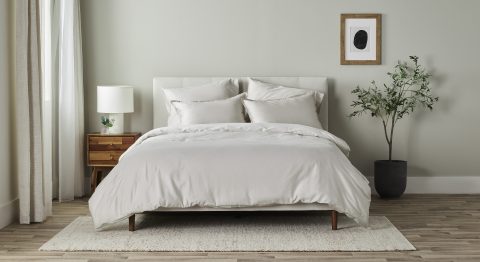 How we expand our product offerings as one of Canada's fastest growing sleep brands