There's an unspoken and unwritten (until now) implication that the bedding industry, and by extension, Silk & Snow is more geared towards women. Whether by design or through a self-fulfilling prophecy, when looking at the customer base – this is more or less the reality. Though many have conflated the concepts of femininity and luxurious comfort, this should not be the case – comfort, luxury, and beauty are universal… and it's about time Dad gets to know what they feel like! 
In honor of Father's Day, we've put together a gift guide to help you narrow down the best Silk & Snow products we know he'll love! Whether it's for your husband, your dad, or for that fatherly figure in your life – give the gift of comfort this Father's Day, give the gift of Silk & Snow:
The S&S Pillow
He'll be thankful every morning after he wakes up after spending a night sleeping on the best pillow in Canada! Whether you're a dad, a mom, a side-sleeper, or a back-sleeper, we designed our one and only pillow to be the perfect pillow for everyone! The S&S Pillow contains an outer shell made of soft down-like strands of microfiber fill and an adjustable inner memory foam core.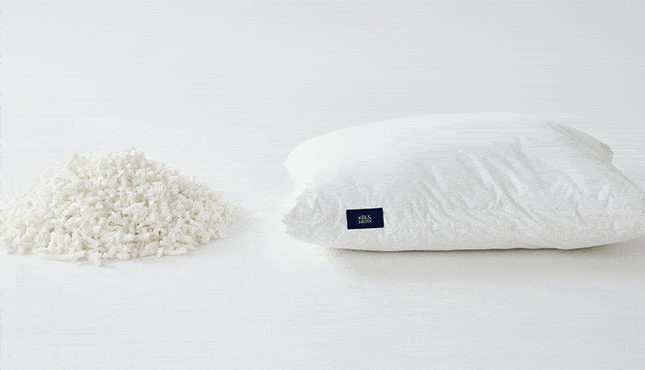 We use shreds of memory foam as the pillow fill to allow you to mould and adjust the pillow loft to your preference, while maintaining a perfect balance of softness and breathability. The shape of the individual pieces of memory foam help to provide the perfect level of support and alignment that makes this one of the best pillows for neck pain. Starting at just $80
Silk Sleep Mask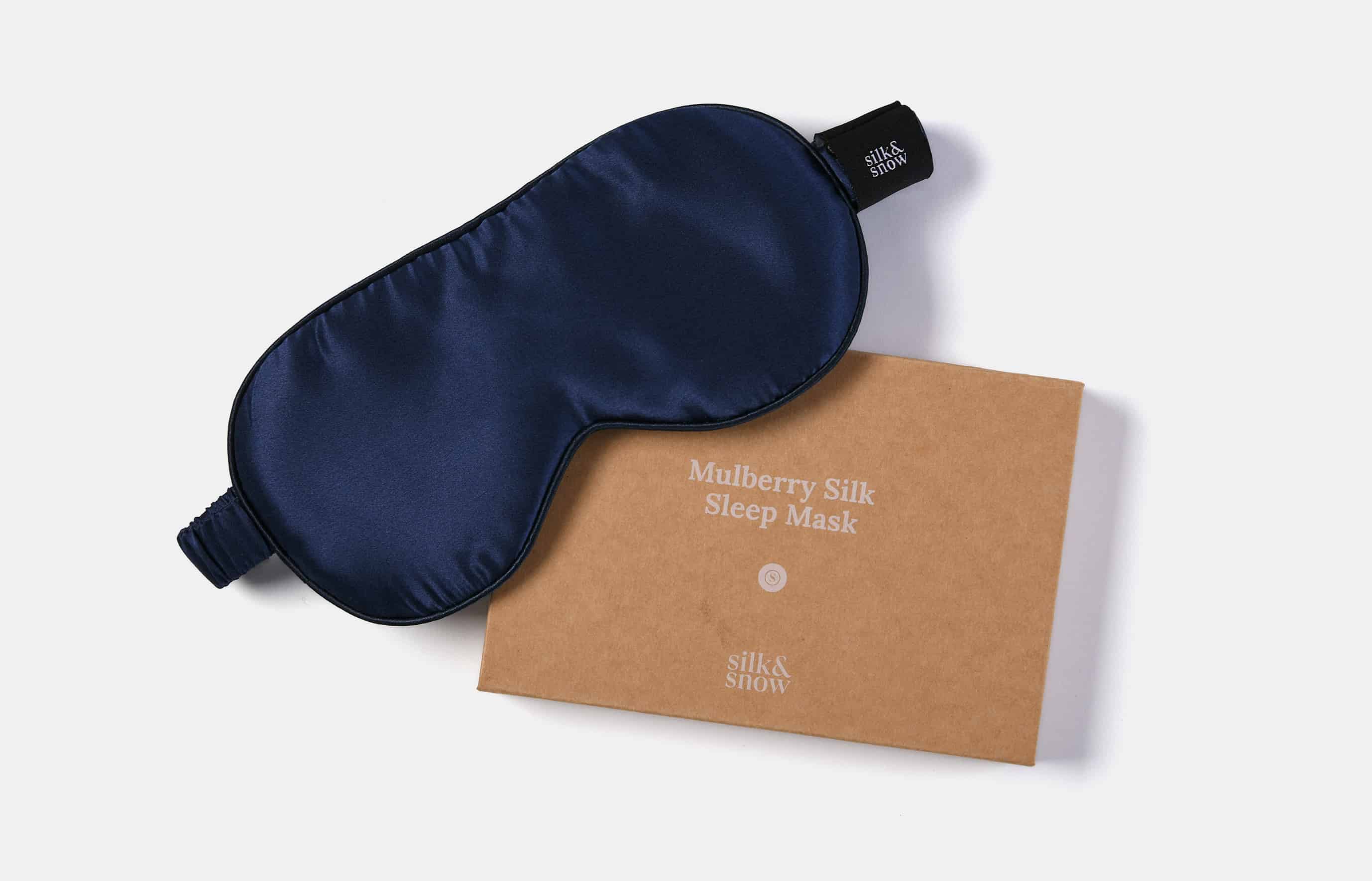 First… he might laugh. 
But a beautiful 100% mulberry silk mask that's scientifically proven to promote deeper REM sleep, leaving him refreshed and energetic in the morning is no laughing matter. If your hubby suffers from insomnia, sleepless nights, or just has trouble falling asleep, this is a simple yet luxuriously comfortable way to remedy this. 
Psst! If you find that you both are enjoying the feel of our luscious mulberry silk, why not give our Silk Pillowcase a try – recommended by dermatologists, hair stylists, and beauty experts, silk pillowcases are proven to be gentler on hair and skin. Enter dreamy bliss starting at just $70
Down Duvet / Down Alternative Duvet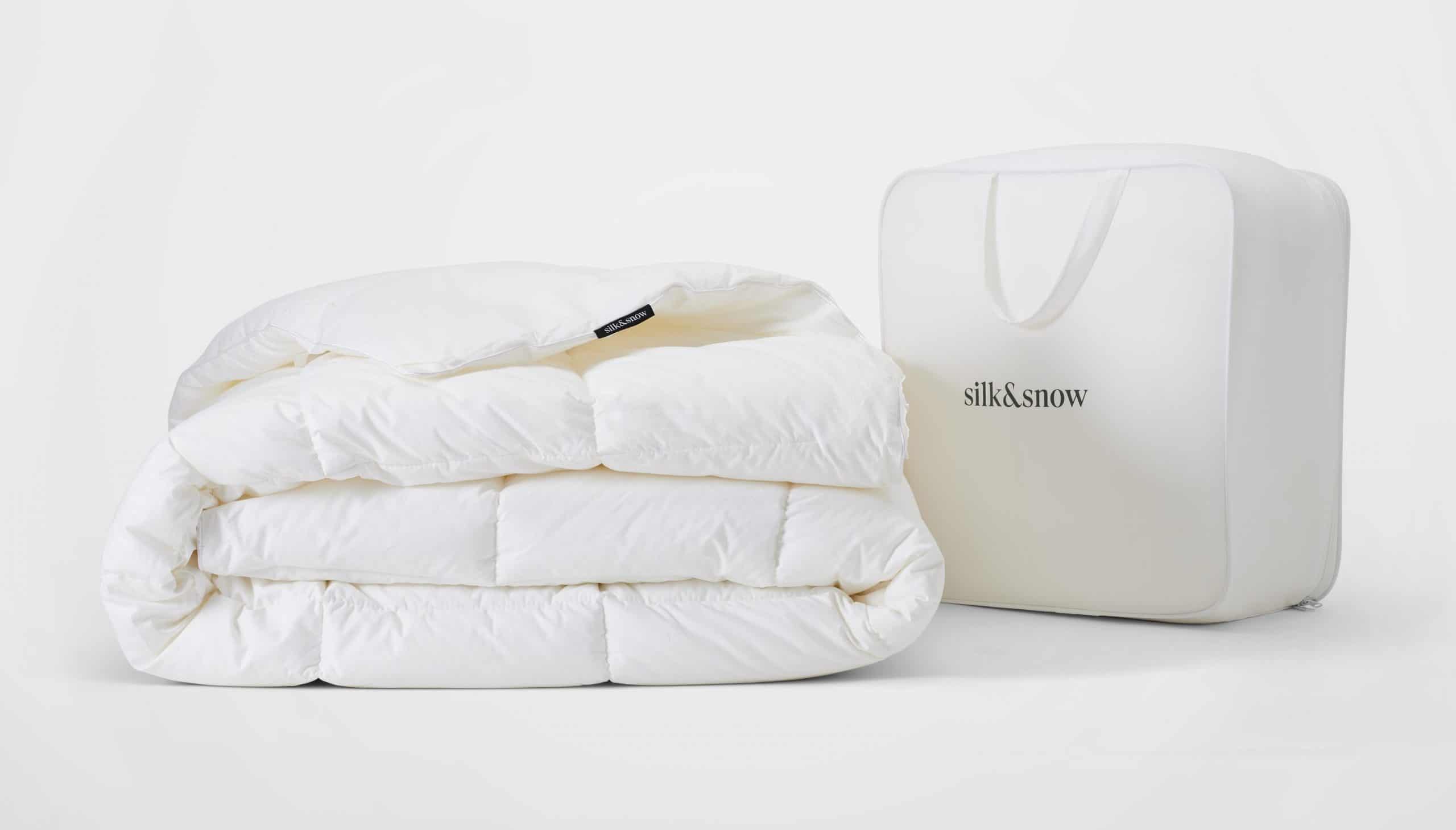 A duvet can truly make or break the quality of one's sleep as easily as it can represent the apex of your bedroom's aesthetic. If Dad has been in the market for a duvet / comforter refresh, look no further than our Duvet and/or Down Alternative Duvet! With all-season, lightweight, and winter options containing either a Hutterite duck down or a down-alternative fill, there's never been a better product to curate the temperature, look and feel of you and the titular Father's sleep sanctuary. Starting at just $80
Down Duvet / Down Alternative Duvet Cover
Do you know his preferred material and style aesthetic? Go one step further this Father's Day by treating him (and yourself!) with a stunning duvet cover made from either Muslin, Egyptian Cotton, or Flax-Linen in a wide variety of colours! With the right duvet cover, Dad will be able to truly see how essential his duvet is to the identity of the bed and bedroom. Upgrade your space, starting at just $115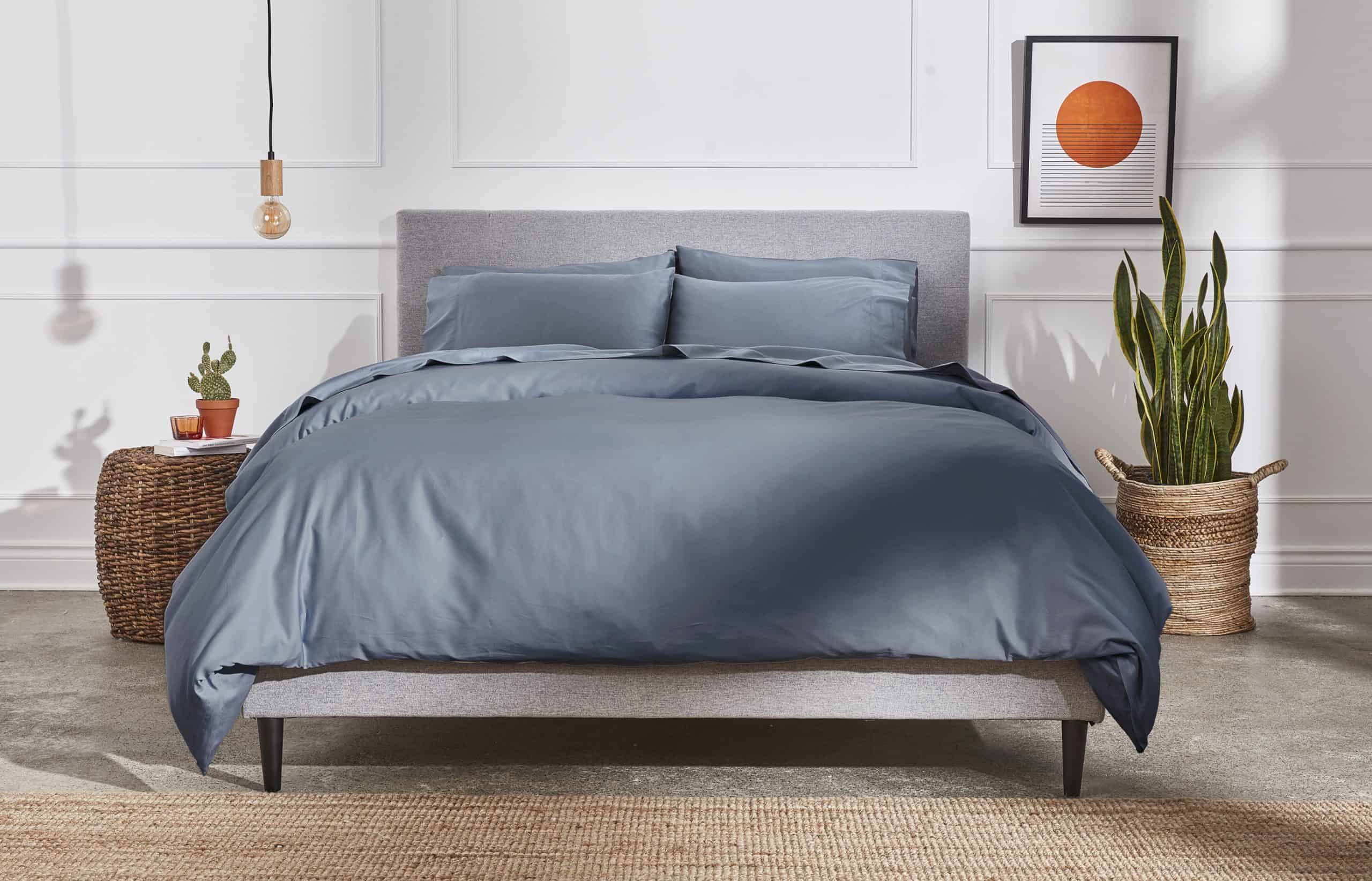 Shop Now
Wooden Nightstand
No. Not because all men are lumberjacks. 
But because our Wooden Nightstand will provide his side of the bed with a unique and refined aesthetic that he'll cherish. Made with 100% acacia wood (which is known for its sturdiness and gorgeous grain), our nightstands come in two beautiful colours, adding the perfect natural touch to any bedroom. Easy to build and lovely to look at, make this a Father's Day he'll never forget! Starting at $375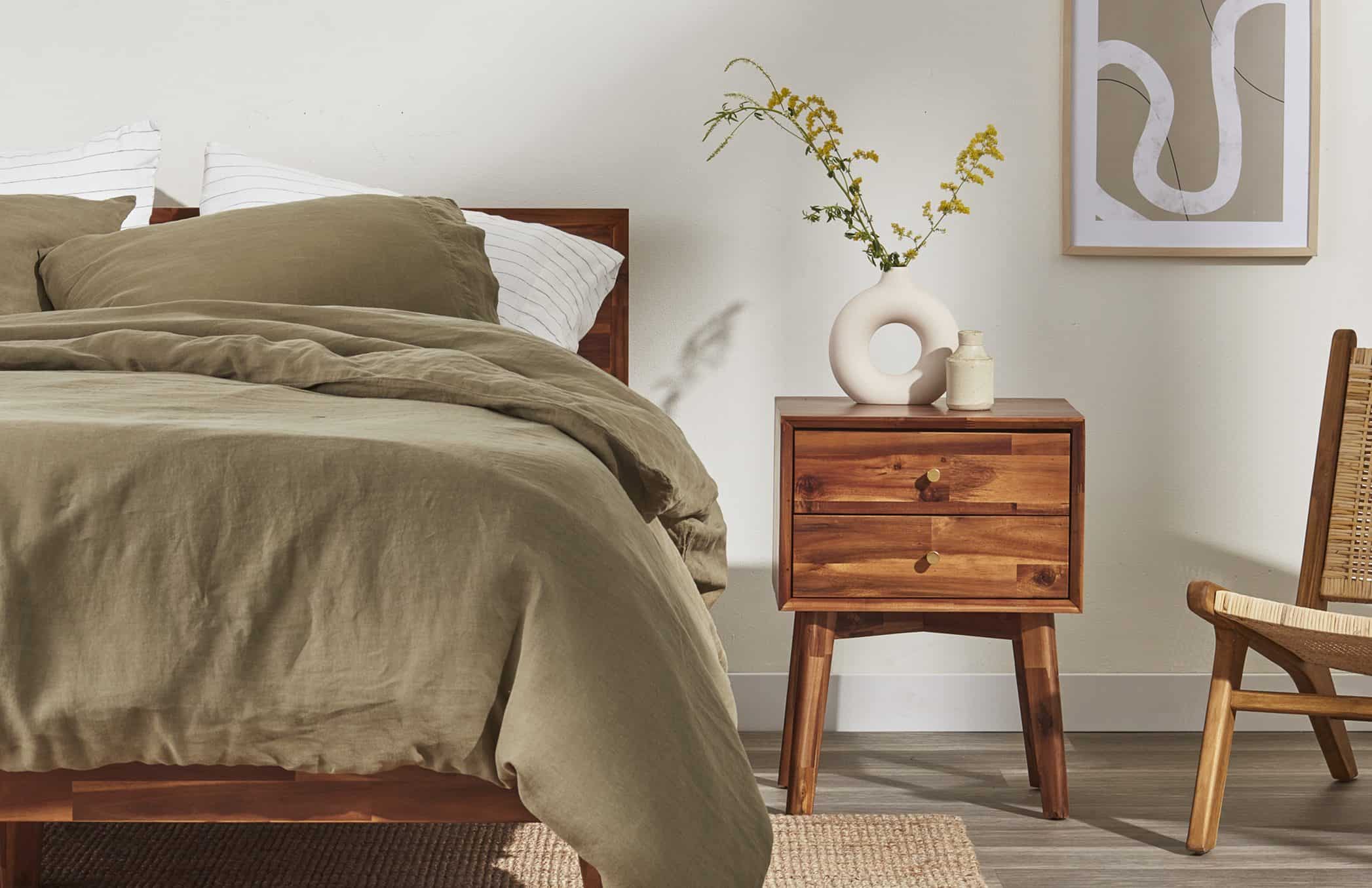 If you find that you love the natural beauty of 100% Acacia wood and the easy-to-build construction of the nightstand – go Acacia-crazy and get yourself our stunning to look at and convenient to build Wooden Bed Frame!
Hand Knitted Weighted Blanket
The hug you can give him when you're not even there!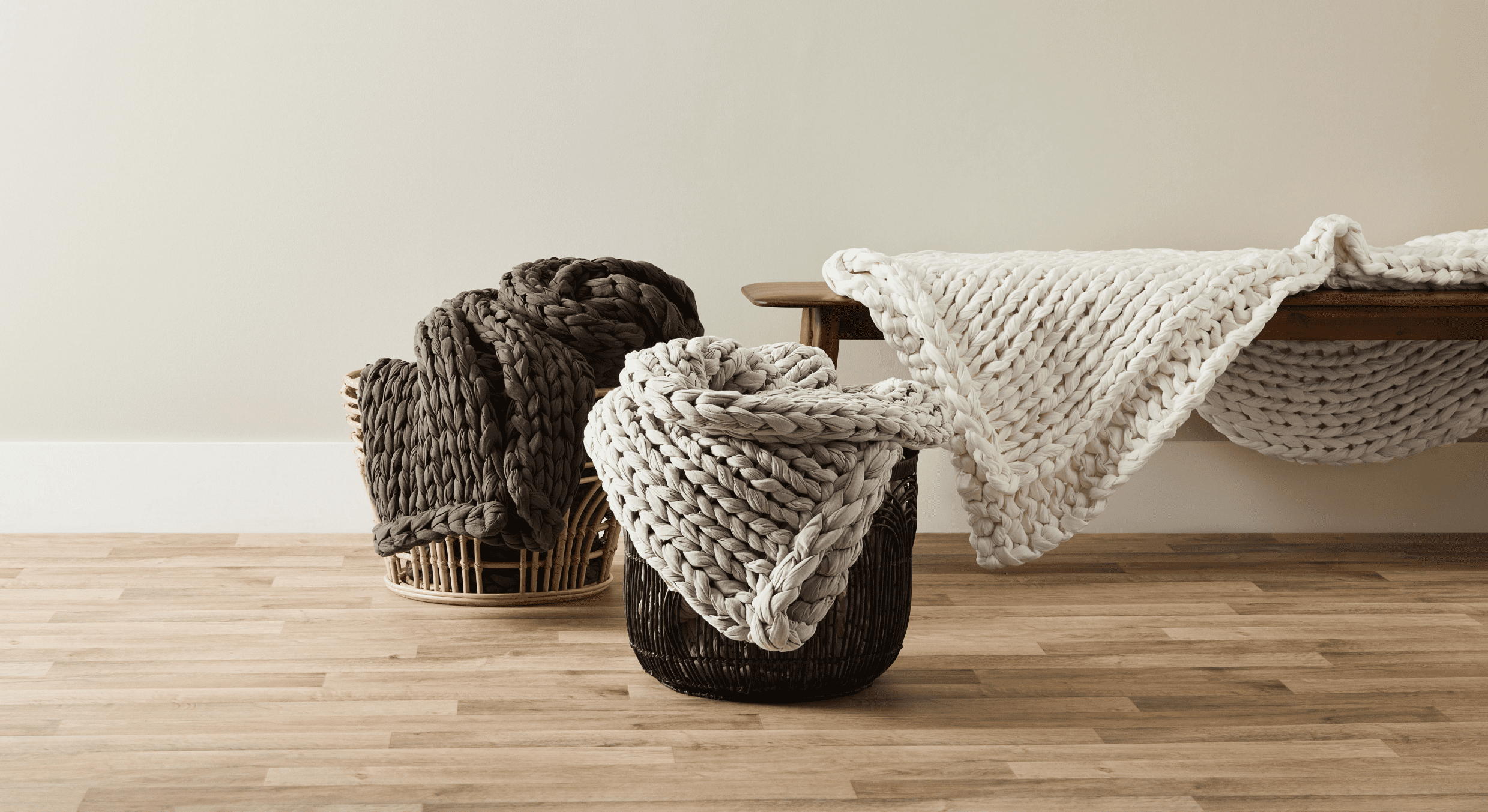 There's a reason our Hand Knitted Weighted Blanket has been a bestseller since its launch – with its beadless, hand knitted design, our weighted blanket is as comforting as it is breathable. Help him destress with a blanket so uniquely beautiful, it will make an unforgettable centerpiece to your space as well as being beneficial to his body and mind. Everybody wins. Starting at just $180
Muslin & Terry Bathrobes
The closest thing you can get to getting him a day at the spa – our brand-new bathrobes. The perfect mix of comfort, luxury, and style. This Father's Day, get him the morning outfit to end all morning outfits! Straight from our bath collection, and fan-favourites already, our Muslin and Terry Bathrobes.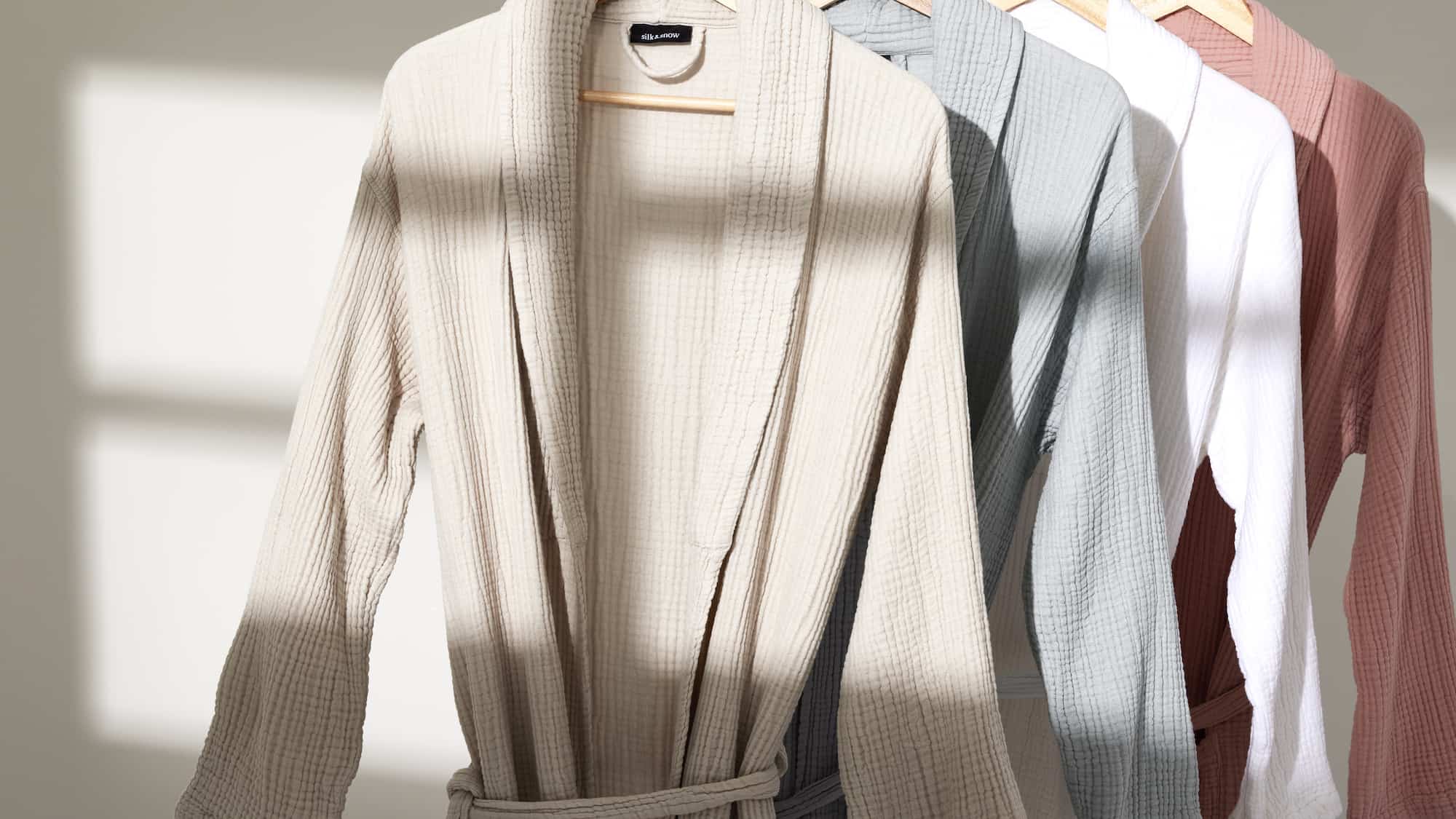 Our terry bathrobe is designed to be perfectly cozy, with just the right amount of room. On the other hand, our muslin bathrobes contain a high-quality 4-layer muslin construction – built for cozy and eco-conscious comfort. He'll be thanking you until next Father's Day once he experiences the feel of a luxurious 5-star spa in the comfort of your home. Go one step further and get yourself some matching robes or a new terry or turkish towel set – nothing says love like a lush bathroom refresh! His new look  starts at just $100
Organic Mattress Topper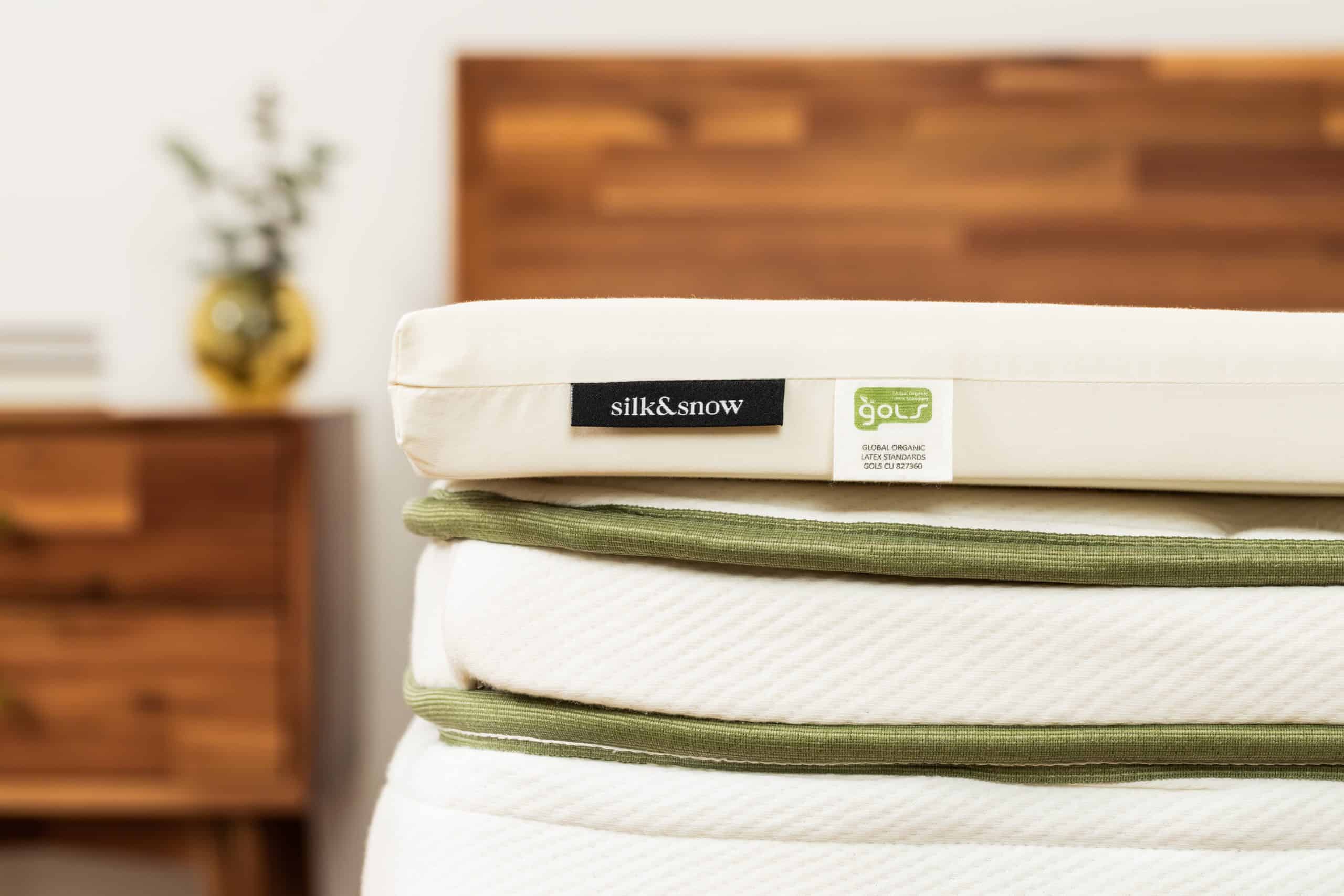 Oftentimes a partner knows their husband better than he knows himself – and this is all the more true when it comes to how satisfied he is with the quality of his mattress. If you find that you both share a particular discomfort with your current mattress but don't want to spend the time or money to replace it, why not surprise him with a brand new Organic Latex Mattress Topper. Be the reason the spark between dad and his mattress is reignited, starting at $285
Happy Father's Day from Silk & Snow!
Categories
S&S Mattress

Best Memory Foam Mattress
S&S Hybrid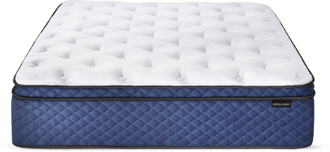 Best Hybrid Mattress
S&S Organic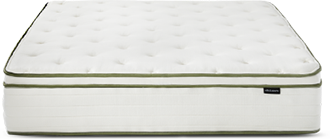 Best Organic Mattress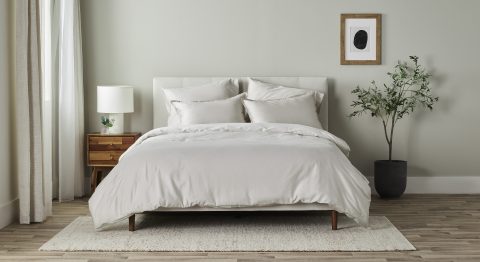 How we expand our product offerings as one of Canada's fastest growing sleep brands