Since we started as a bed-in-a-box company in 2017, our mission has always been to stay devoted to our guiding principles of using sustainable raw materials, promoting transparency and traceability, and ensuring our environmental impact is minimal. Whenever we intend to introduce a new product, we have to ensure we can stand behind that product, from inception to execution. As we've evolved over the years, we've designed products that have always been made to inspire beauty and comfort in your home. 
The Silk & Snow Bath Collection
Thoughtfully Curated Terry Towels
100% Egyptian Cotton construction

Sustainably made in Portugal

Beautiful collection of elevated colours
Shop Now
From then to now, we always pondered the different ways in which we could spread our core brand principles to other categories of products. The first category we naturally fell into was sleep. We started as a bed-in-a-box brand, and gradually moved into other sleep related products too – pillows, bedding, bed frames, and nightstands. It was always important to us to focus on the benefits of the products we offered; how they can help to promote a more sustainable lifestyle and how they can help our customers be more mindful of their health and wellness, and the aesthetics of their spaces. 
All of these aspects were present in our thought processes when we decided to break out of our comfort zone and move into a new space: bath. With that being said, we are excited to announce our new line of bath products, all made with the same principles that have made our sleep products fan-favourites. 
From the Bedroom to the Bathroom 

The bedroom and the bathroom share many of the same characteristics. They are both personal spaces where we spend a lot of downtime. It is often said that the average person will spend one-third of their lives sleeping (that's 229,961 hours!), and over 92 days in our bathrooms. This personal time is overlooked, which is why we always aspire to introduce new products that help to ensure these neglected living spaces receive the love and attention they deserve. 
When looking at other products within the bath space, we noticed a lack of attention to detail in multiple respects. There wasn't a focus on where the materials these products were made from were sourced, nor was there attention to how these products were made. If you know anything about how we operate at Silk & Snow, you know we wanted to do things a little differently. We wanted to do things our way. 
That's why our new bath collection features 100% Egyptian cotton terry towels and 100% Egyptian cotton terry robes. We took the time to ensure that all of our bath products are made using materials that are high-quality, and sustainable. Additionally, all of our bath products are made in Portugal, with eco-friendly manufacturing principles as the utmost priority. If that wasn't enough, our bath products also feature a variety of elevated colours and designs, allowing you to fall in love with your personal spaces, and take your relaxation rituals to a whole new level. 
The Silk & Snow Bath Collection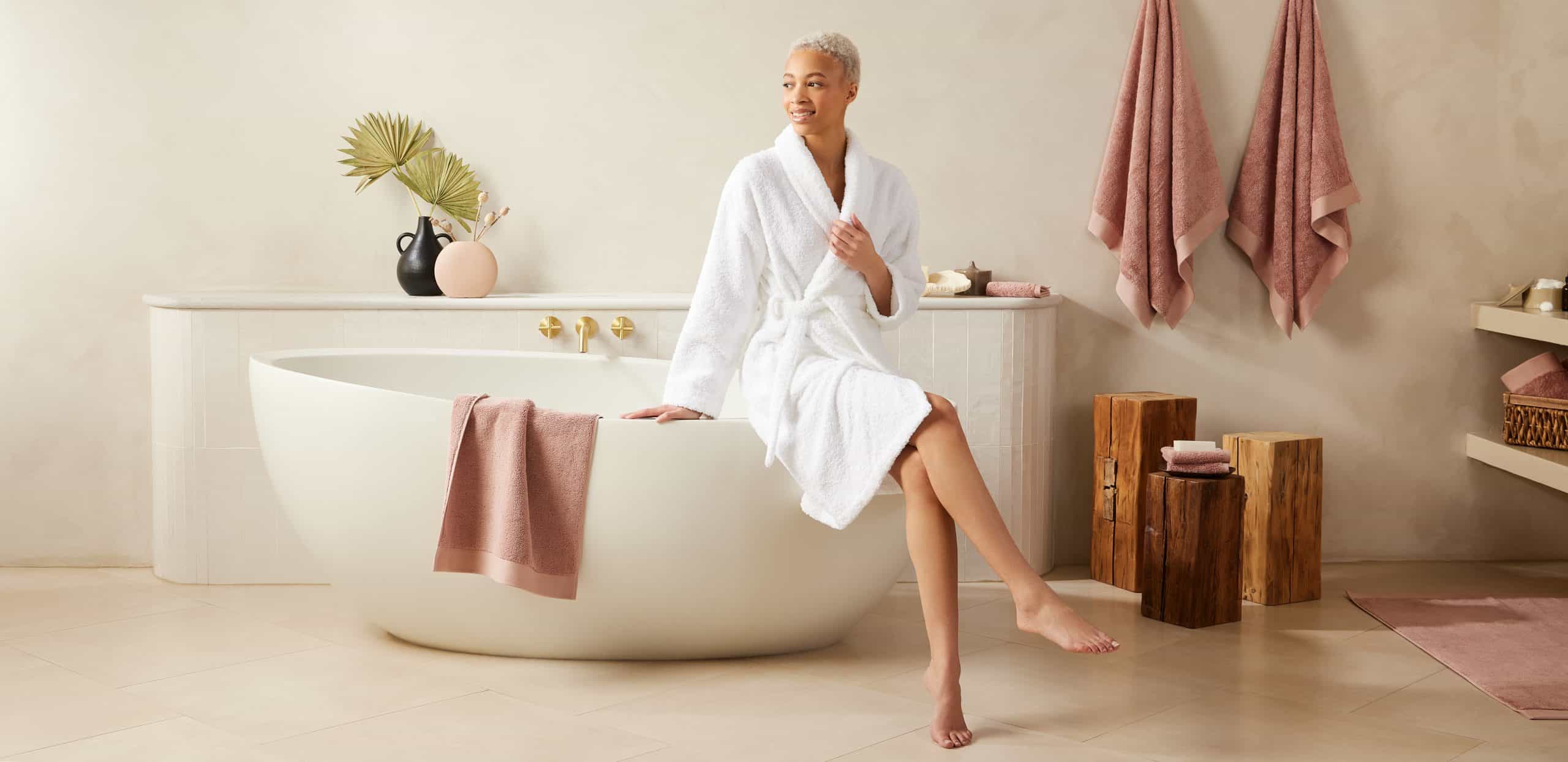 So if you're looking to add an element of refinement to your bathroom, look no further than our Silk & Snow bath collection. Beautiful terry towels and terry robes, thoughtfully designed and curated so you can create a refined home.
Categories
S&S Mattress

Best Memory Foam Mattress
S&S Hybrid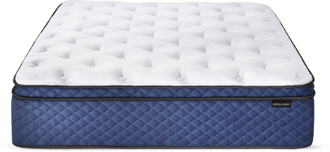 Best Hybrid Mattress
S&S Organic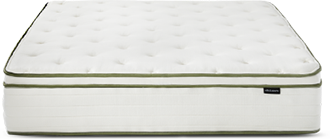 Best Organic Mattress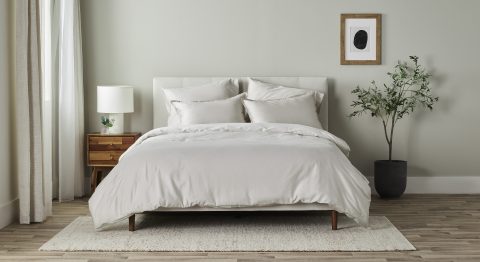 How we expand our product offerings as one of Canada's fastest growing sleep brands