Thinking of getting an eco-friendly, green mattress?
We've got you covered
Are you looking for the best latex mattress in Canada that maximizes your sleep quality while minimizing your impact on the environment? Well, read on to learn more about the benefits of latex mattresses, what features are best, and how Silk & Snow compares.

S&S Organic Mattress
Feel the difference in your sleep quality, naturally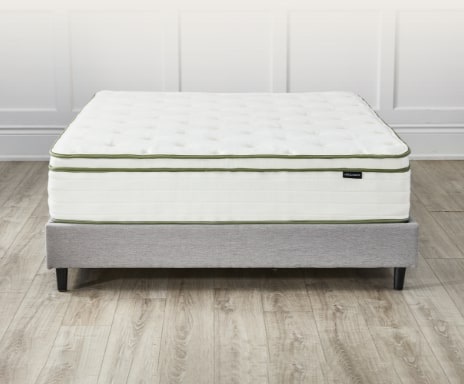 Canadian-made using latex harvested in Sri Lanka
100% GOLS-certified organic latex
Free from polyurethane foam, polyester, toxic fire retardants
Zoned support and firm edge support ideal for heavier individuals
Sizes: Twin, TwinXL, Full, Queen, King
Price: $900 - $1600
Shop Mattresses
What is a latex mattress?
Latex is a natural milky substance found in almost 10% of all plants. It's most commonly found in the Amazonian rubber tree, native to the Amazon but now grown across Southeast Asia. Latex is used for many products, including mattresses. Commonly known as a 'natural,' 'green' or 'organic' mattress, latex mattresses have a unique feel compared to traditional mattress materials. Latex is bouncier and cooler than memory foam with some slight contouring abilities. Unfortunately, some people are allergic to this material, so it's important to have a good trial period to test out the mattress before making the full purchase.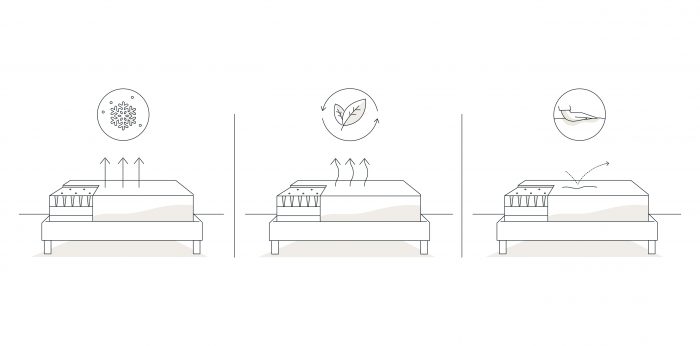 We've created an extensive buyer's guide to help you find the best latex mattress in Canada. Use this guide to help you form your own criteria:
Is the latex mattress made in Canada?
Latex isn't found in Canada and therefore most companies source their materials from the same place they source their latex. Be conscious where these materials come from, as it can drastically affect the quality of the mattress. However, just because the materials are from a different country doesn't mean the mattress needs to be built outside as well. Being able to find where everything is sourced, including who is assembling your bed, can give you hints into the quality and environmental impact of the manufacturing process.
How we compare: At Silk & Snow, we proudly showcase both our Canadian and non-Canadian partners. We believe in transparency at every step, so you know exactly where everything is made and how much of our product is made in Canada.  Our latex is harvested from Sri Lanka and the mattress is made in Canada from a multi-generation family run Canadian business.
Is the latex mattress 100% organic?
Synthetic latexes mimic the properties of natural latex, but they are made from petrochemicals. Often, companies blend synthetic and organic latexes because they are a lot less costly to produce and have fewer inconsistencies than 100% organic latex. However, this manufacturing process is much worse for the environment. To make matters worse, synthetic latex is also less durable and can sometimes have a strong odour. Comparatively, organic latex is naturally found in plants, and offers many more benefits than the synthetic alternative. If you prioritize sustainability and quality, you'll want an eco-friendly mattress that is 100% organic.
How we compare: We use ethically sourced 100% organic latex and other natural materials in the S&S Organic mattress. Our GOLS (Global Organic Latex Standard) Certified Latex and GOTS (Global Organic Textile Standard) Certified Cotton ensures that you are getting the best quality materials for a better sleep with our eco-friendly mattress.
Does the latex mattress use any harsh chemicals? Is it non-toxic?
Even when using natural latex, many companies will use non-natural materials to accompany the latex. Often, companies use chemical flame retardants and will combine the latex with other less sustainable materials such as polyester or polyurethane foam. The latter emits harmful volatile organic compounds (VOCs) known for causing breathing problems, skin irritation and cancer. This is particularly true if latex mattresses are made in America due to the very strict legal fire retardant requirements, whose origins date back to lobbying in the 1970s by large American tobacco companies.
As mentioned above, certifications such as GOTS and GOLS ensure that 95% of the materials are organic and even restrict the types of chemicals and substances allowed in the mattress, making it easier for you to find an all-natural non-toxic mattress.
How we compare: The certified S&S Organic mattress was constructed using only natural materials, avoiding any harmful synthetic materials or chemicals. We even use a natural fire retardant – New Zealand wool. We ensured our latex mattress is free from polyurethane foam, polyester, and any toxic fire retardants to promote conscious manufacturing and a cleaner sleep.
Are latex mattresses good for heavier sleepers?
Heavier sleepers require a denser and sturdier mattress that can support more weight. Luckily, latex mattresses are one of the best mattress types for heavier sleepers because of their high density and durability.
If you have a heavier mid section, you'll especially benefit from zoned support. This is when the mattress' coils are specially placed to balance out your weight, offering a sturdier foundation. An additional consideration is firm edge support, so the mattress doesn't sag when you sit on the edge of the bed.
 How we compare: We've designed the S&S Organic mattress to be optimized for heavier sleepers. We've added zoned support and firm edge support, ensuring you can feel comfortable sitting up or lying down. Click here to learn more about how we've designed the best mattresses for heavier sleepers.
Is the latex mattress recycled when it is returned?
With countless bed-in-a-box companies popping up and offering 100-day trials these days, little thought is often given to what happens when consumers return mattresses. For starters, most people are unaware that mattresses are difficult to recycle because the materials they contain are hard to take apart. It's why mattresses often end up going straight to landfill. There, they occupy 400% more space than other garbage and take 80-120 years to decompose (a process that slowly releases toxic chemicals into the air). Add to that the reality that Canada disposes of six million mattresses each year and you have a recipe for a mattress landfill disaster and environmental nightmare.
How we compare: At Silk & Snow, we adopt eco-friendly production practices and are conscious about our social impact. Each week, we donate about 20 lightly-used mattresses to a variety of charities, such as Habitat for Humanity, Raven's Moon and Furniture Bank. When the mattresses are not in donatable condition, we turn to mattress recyclers (yes, they exist!), like Re-Matt in Alberta and Mother Earth Recycling in Winnipeg. There is always a way to leave the planet better than we found it.
Best Latex Mattress in Canada | Silk & Snow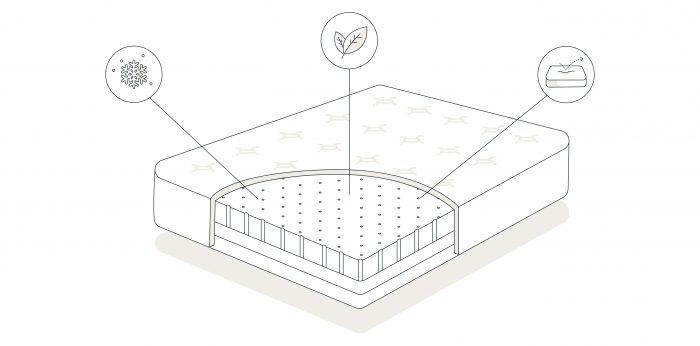 Simply put, we think the Silk & Snow S&S Organic Mattress is the best latex mattress for Canadians looking for a more durable and environmentally conscious alternative to traditional bed in a boxes. Completely crafted by nature, our carbon neutral mattress is eco-friendly and made from certified organic and natural materials that ensures the health of the sleeper and the planet. Try out the S&S Organic mattress for yourself, and feel the difference in your sleep quality, naturally.
Categories
S&S Mattress

Best Memory Foam Mattress
S&S Hybrid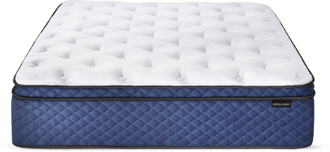 Best Hybrid Mattress
S&S Organic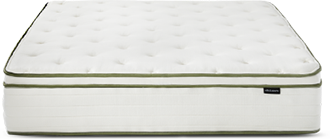 Best Organic Mattress