At Silk & Snow, we're always looking for inventive ways to utilize sustainable materials in all our products. We firmly believe the best sleep starts at the source, and that's why we've decided to offer an Organic Mattress using 100% all-natural latex for an environmentally conscious bed that doesn't skimp on the comfort or support of our other Silk & Snow mattresses.
Silk & Snow Organic Mattress
Canada's All-Natural Bed-in-a-box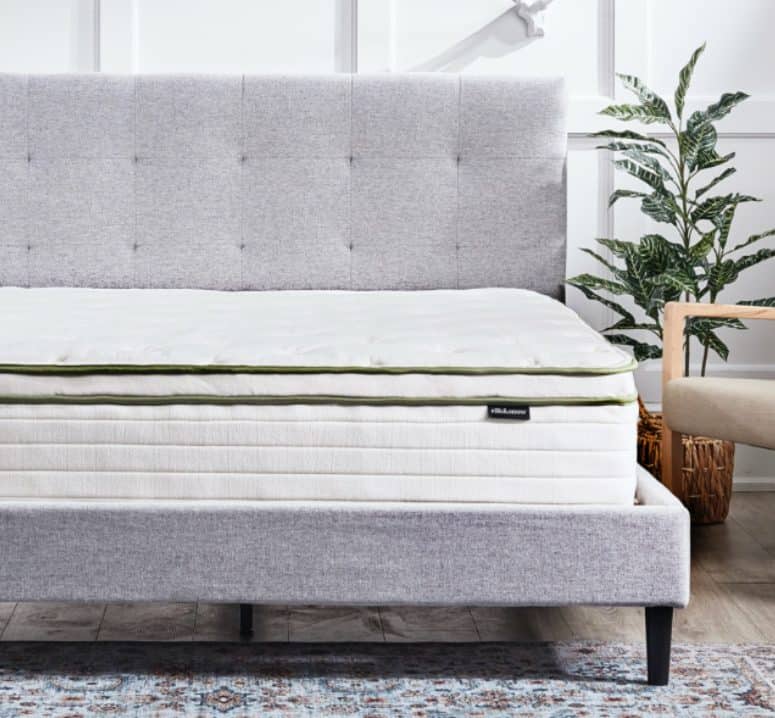 Our All-Natural Mattress
Featuring:

GOTS Certified Organic Cotton
GOLS Certified Organic Latex
Organic Wool
Canadian Steel Coils

Price: $900 - $1600
Shop Now
From the Bark to Your Bed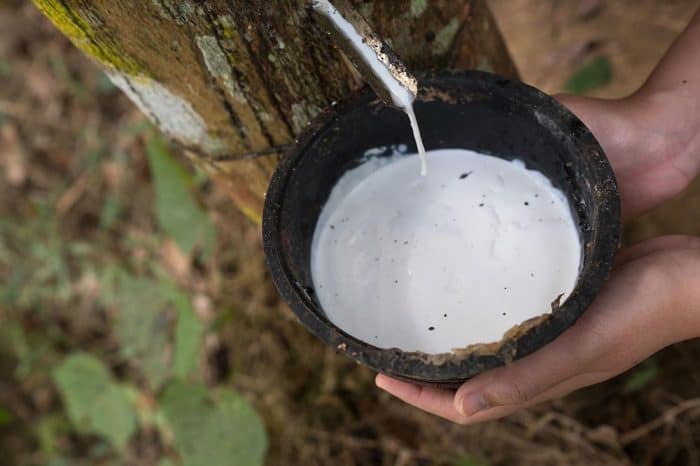 It may come as a surprise to discover that real latex is a naturally sourced material!
In a process that resembles the harvesting of maple syrup (a Canadian favourite), latex is extracted from rubber trees (Hevea Barisiliensis), commonly found in South America and Southeast Asia (our latex is sourced entirely from Sri Lanka). Using a special curved knife, rubber tree farmworkers make incisions in the bark of the rubber trees, where the milky latex drips out and is slowly collected in small buckets for a period of up to 6 hours. This process usually takes place in the early hours of the morning, where the cool, crisp morning air allows the latex to flow freely within the bark of the rubber trees.
From that point, the latex is transported to mattress manufacturers, who pour the substance into large moulds, baking the latex until it becomes perfect to sleep on!
From Nature, For Nature
When sourcing our materials, we chose to ditch synthetic latex in favour of all-natural, real latex. What does that mean for you and the planet? A lot of great things.
Firstly, latex is one of the most sustainable materials for mattresses on the market. Unlike other materials, latex can last for decades while still retaining its superb level of support.
Because latex is derived from rubber trees, it's a naturally occurring, plant-based material. This means it's completely biodegradable, it's devoid of harsh chemicals and toxins found in some petrochemical products, and it requires much less processing to create bedding material when compared to synthetic alternatives. Simply put, natural latex means less chemicals in your bed, and in our ecosystem.
To take it a step further, we ensure all of the latex used in our Organic Mattress is certified by GOLS (Global Organic Latex Standard).  GOLS Certification requires adherence to strict mandatory social and environmental regulations, and only latex foam using a minimum of 95% natural latex rubber can be GOLS Certified. GOLS is the premiere authority on organic latex certification, so it was a priority for us to receive their certification for our Organic Mattress.
Why Latex?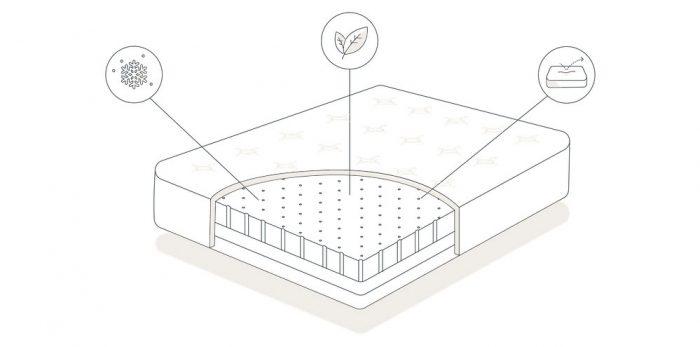 Because of its unparalleled responsiveness, natural latex is the crème de la crème mattress material for sleepers that need improved spinal support, regardless of their sleeping position. Due to this unique quality, natural latex is often recommended for heavier sleepers, as it doesn't possess the sinking feeling commonly experienced with memory foam.
Another great benefit of natural latex is its remarkable breathability, allowing sleepers that run hot to remain as cool as a cucumber while enjoying a good night's sleep.
Dunlop vs. Talalay
If you've done any research on latex mattresses, you may have come across these two terms; Dunlop, and Talalay. These terms are names for two different manufacturing processes of raw latex.
In the Dunlop process, a large mould is filled completely with raw natural latex, which is then baked until it is firm enough to be perfect for sleeping. The result is a supportive, comfortable, and all natural latex.
Similarly to Dunlop latex, Talalay latex is also created by filling a large mould with raw natural latex. On the contrary however, Talalay is then vacuum sealed within the mould, distributing air throughout the latex. Finally, Talalay latex is flash frozen to prevent any sediment from collecting in the bottom of the latex. The result is a softer finished product, with air bubbles throughout.
Although it's the more complicated manufacturing process, Talalay latex is often a less supportive product, due to the introduction of air and other chemicals in to the latex. Additionally, Talalay latex demands more energy to produce, and as a result is more taxing on the environment. For these reasons, we decided to use 100% Dunlop latex in our Organic Mattress. We think it's a better product for both the environment, and for sleepers.
The Silk & Snow Organic Mattress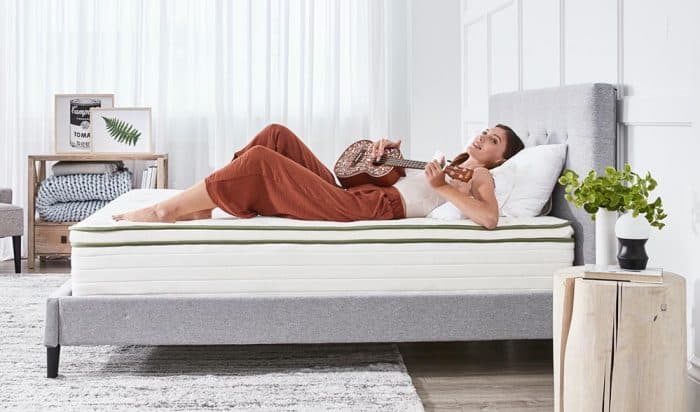 Featuring 100% GOLS Certified Organic Latex, the S&S Organic Mattress is Canada's premiere organic bed-in-a-box. See why our eco-conscious customers love sleeping on the best bed nature has to offer.
Categories
S&S Mattress

Best Memory Foam Mattress
S&S Hybrid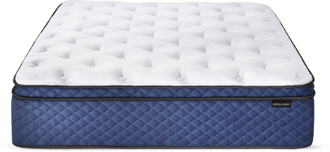 Best Hybrid Mattress
S&S Organic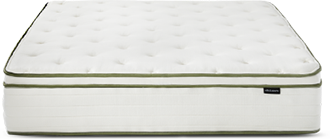 Best Organic Mattress