Side sleepers make up the vast majority of sleepers in the world – and bedding retailers are fully aware of this.
With more sleep products on the market than ever before, there has come a large assortment of items specifically designed for side sleepers. While these options can allow for a more curated and informed purchase, people often only apply such effort and care into buying a new mattress – leaving the subsequent purchase of a pillow as a mere afterthought.
At Silk & Snow, we wholeheartedly believe that a pillow has the potential to make or break the quality of one's sleep. Yet, when it comes to purchasing new pillows, there's no group of people that experiences more choice-overload than side sleepers. 
For a time, it appeared as if most pillows were destined to become a haphazard purchase. This was something we aimed to rectify.
We considered the plight of side sleepers when designing our very own pillow, and this meant not only creating the most luxuriously lofty and supportive pillow, but also an effortless customer journey.
This ultimately led to the creation of our one and only S&S Pillow.
Did we stop at one pillow because we got tired? No. We stopped at one pillow because we created a pillow that was truly universal, capturing the comfort, luxury, and personalization that we hope to imbue within every S&S product.
The Silk & Snow Pillow:
Thoughtfully designed with adjustable comfort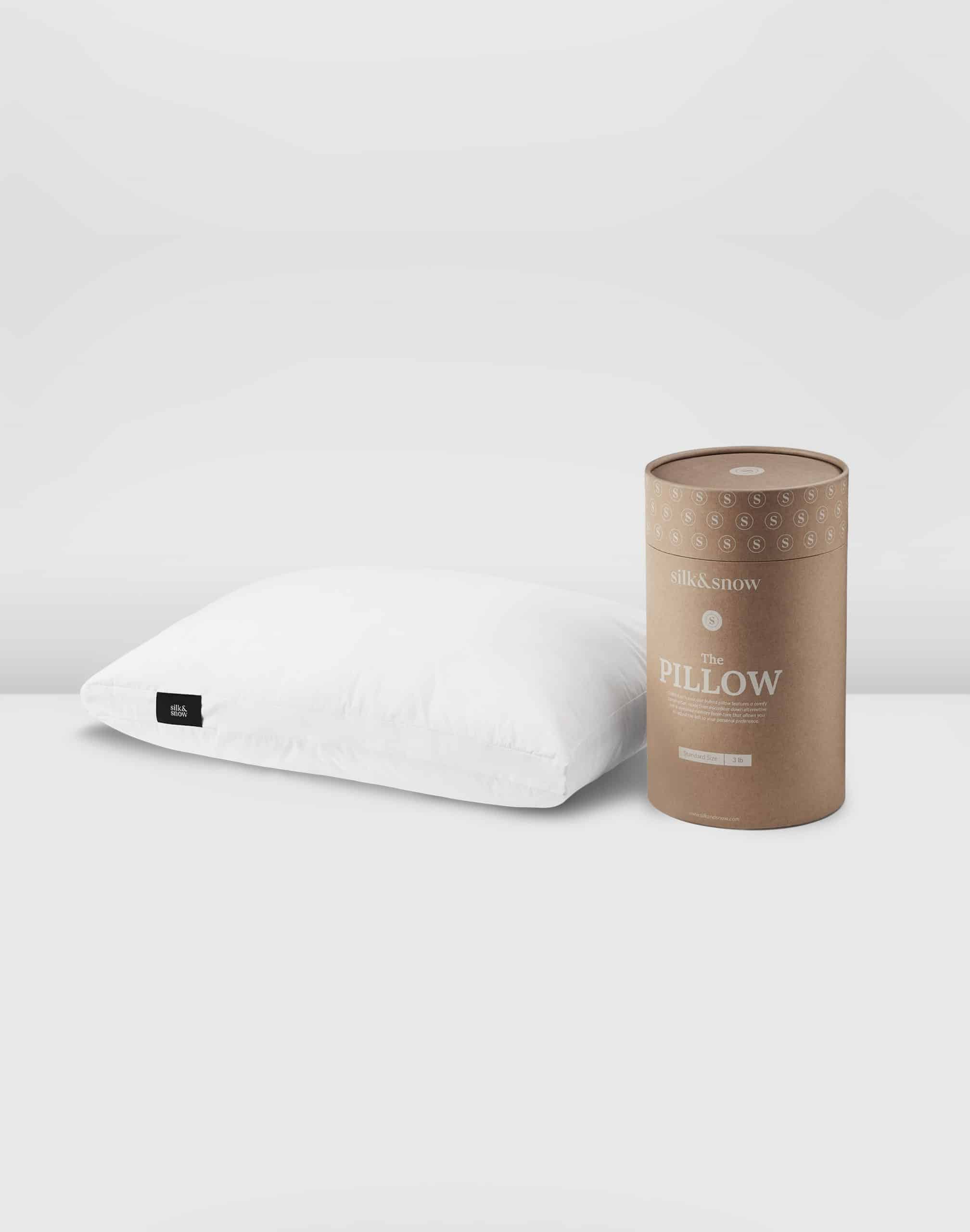 Plush microfibre with adjustable shredded memory foam to deliver maximum comfort

Standard: 

Fits Queen/Standard size (20" x 27") pillowcase

King:

Fits King size (20" x 36") pillowcase

Price: $80 - $95
Shop Now
Pillow Talk: Finding the Best Pillow Fill for Side Sleepers
With our S&S Pillow, we aimed to combine the best qualities of other pillow types while standing on our own. To better illustrate how we accomplished this, here are the pros and cons of some of the most common pillow types and fills currently on the market:
Feather/Down

Pillows traditionally filled with bird feathers or "down" can offer a soft and fluffy feeling. However, compression is an issue as it requires frequent fluffing to restore its loftiness. Over time, oils from the face and hair seep into the pillow and can cause the feathers to clump together, causing lumpiness and reduced loft. Price can widely vary depending on the ratio of down to feather fill. 
Down Alternative 

Down alternative pillow filling attempts to mimic down's advantages while improving upon some of its shortcomings. Beyond being less expensive, down-alternative pillows are usually much easier to clean. However, this filling often leads to a hotter, lumpier sleep. 
Memory Foam

Memory foam pillows are great for individuals seeking thicker and firmer support. Contoured pillows can be beneficial for providing neck support, however, be aware of whether the height is right for your body and your sleeping style. Side sleepers who sleep hot should be cautious, as a pillow using a solid piece of memory foam filling can not only lead to uncomfortable elevation, but easily trap heat.
Polyfill Fibre 

Polyester fibrefill (aka polyfill fibre) can be a great, budget-friendly alternative to down for individuals looking for a soft pillow. It is hypoallergenic and vegan, avoiding any possible issues associated with animal cruelty in down collection. Some individuals find polyfill to be too soft, however, and lack the support they need. 
Along with keeping our promise of quality, we knew our pillow needed to include both the mouldable coziness of feather/down and the unparalleled support of memory foam.
Memory Foam vs Shredded Memory Foam
A fully foam-filled pillow is a great option for those who desire a firm, supportive, and cradling feel. However, as identified above, drawbacks include a tendency to trap heat, sag over time, and constrain/limit the sleeper. 
In our efforts to construct a best-of-all-worlds pillow, the trick was to eliminate the less desirable qualities of memory foam while integrating the benefits of other popular pillow types. This combination ultimately led us to shredded memory foam – combining the supportive and conforming qualities of memory foam with the malleability and breathability of a down filling.
By eliminating the inherently dense nature of traditional memory foam, the shredded foam allows warm air to escape while being replaced with fresh, cool air, creating unparalleled ventilation. Typical memory foam pillows are made from a sheet of memory foam and, by nature, do not have "fluffable" or breathable qualities. By using shredded memory foam filling, our pillow is able to be sculpted to whatever form you desire.
One of our favourite features of our pillow is the ability to customize the amount of filling it contains. So, if you find your S&S pillow too lofty (high) or too firm, you can add or remove some of the filling to create a pillow that is truly perfect for you. 
The S&S Pillow
Many memory foam-filled pillows are made with recycled scrap foam, however our hybrid pillow uses fill cut from brand new, high quality 2.5lb memory foam. This memory foam is CertiPUR-US® certified, meaning it has been tested to ensure safety and quality, which includes the absence of harmful chemicals, heavy metals, and flame retardants.
Our pillow also contains a down-alternative (microfibre) outer layer, which is hypoallergenic, vegan, and resistant to clumping and collapsing. The outer cover for the S&S Pillow is made from 100% cotton; this proved to be far more breathable and eco-friendly than common synthetic alternatives.
The S&S Pillow arrives pre-filled with more than enough shredded memory foam to allow for the perfect loft, support, and alignment for side sleepers and those who suffer from neck pain. In combining microfibre with adjustable memory foam, we feel we've created the most tailor-made and luxurious pillow you could ever dream of.
The best pillows should be looked at as an investment. That's why beyond versatility, our pillow offers unparalleled durability, as it can grow and evolve with your unique sleep preferences for years to come. 
You don't have to be a side sleeper to enjoy our lovely pillow, either – whether you get hot and sweaty at night, are prone to neck stiffness, or simply like a little added comfort, we designed our pillow to provide the most comfortable and elegant sleep for side, back and stomach sleepers! In fact, we have so much faith in our pillow that we offer a 100 night sleep trial to see if it's to your liking. If you don't have the dreamiest sleep experience possible after 30 nights, we'll gladly allow you to return it for a complete refund.
We're confident that we've designed a truly versatile pillow that can meet a variety of needs and can adapt as you grow or evolve sleep styles. Give the S&S pillow a try and see if it meets your own needs. Once you have your perfect pillow, you can switch up your pillowcases so your bedding looks as great as you feel!
Categories
S&S Mattress

Best Memory Foam Mattress
S&S Hybrid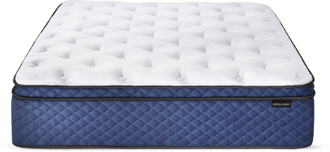 Best Hybrid Mattress
S&S Organic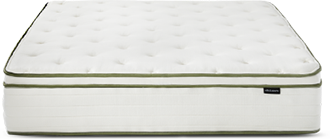 Best Organic Mattress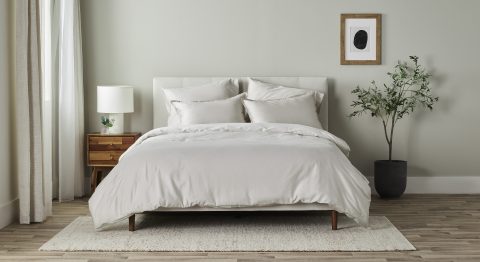 How we expand our product offerings as one of Canada's fastest growing sleep brands