Finding the perfect mattress to suit your unique preferences can be a long and arduous journey. Toss in budget considerations and physical support requirements, and you have a recipe for a potentially difficult decision. 
When searching for mattress blogs and articles about finding the perfect mattresses for certain body types, you may find that most focus on heavy set sleepers. But what about the petite and lightweight sleepers? Considering we spend most of our lives sleeping, finding a mattress that supports your body is important for everyone, not just heavier sleepers. 
At Silk & Snow, we offer multiple different mattress options of various firmness and support levels, making it easier to find a mattress that will support lightweight sleepers. If you need a mattress to support a lightweight sleeper, look no further than our original S&S Mattress, which is made in Canada with high-density 4lb memory foam. Memory foam is the ideal choice for lightweight sleepers, as it prevents pressure point pain that more petite sleepers might feel when sleeping on firmer mattresses. 
Silk & Snow Mattress
The Best Bed-In-A-Box Canada Has to Offer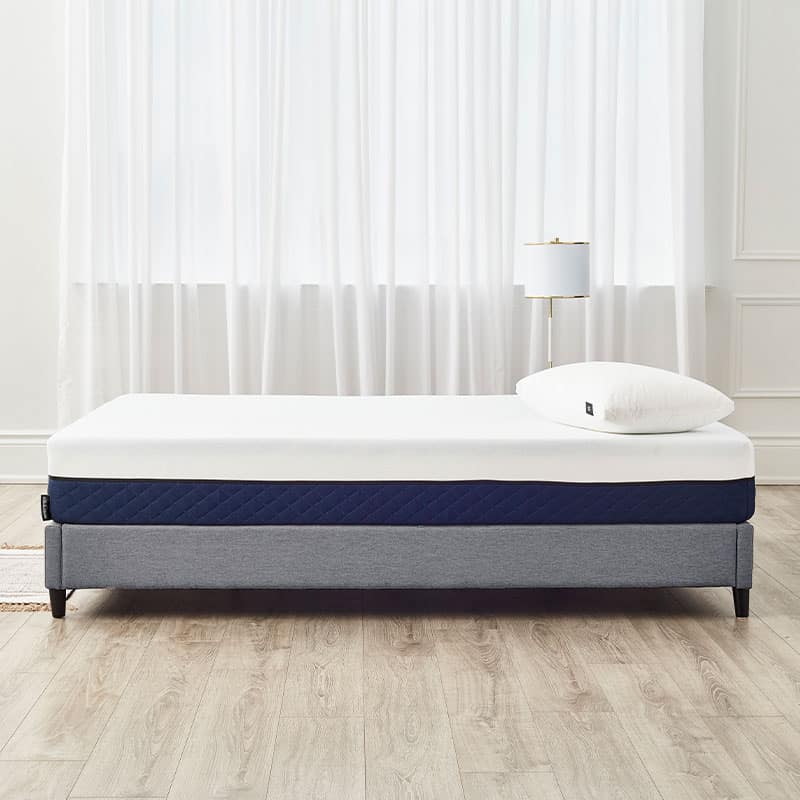 Our Premium Memory Foam Mattress

Made in Canada
Machine Washable Cover
High Density 4lb Memory Foam
Pressure Point Relief
Shop Now
What is the Best Mattress for Pressure Point Pain?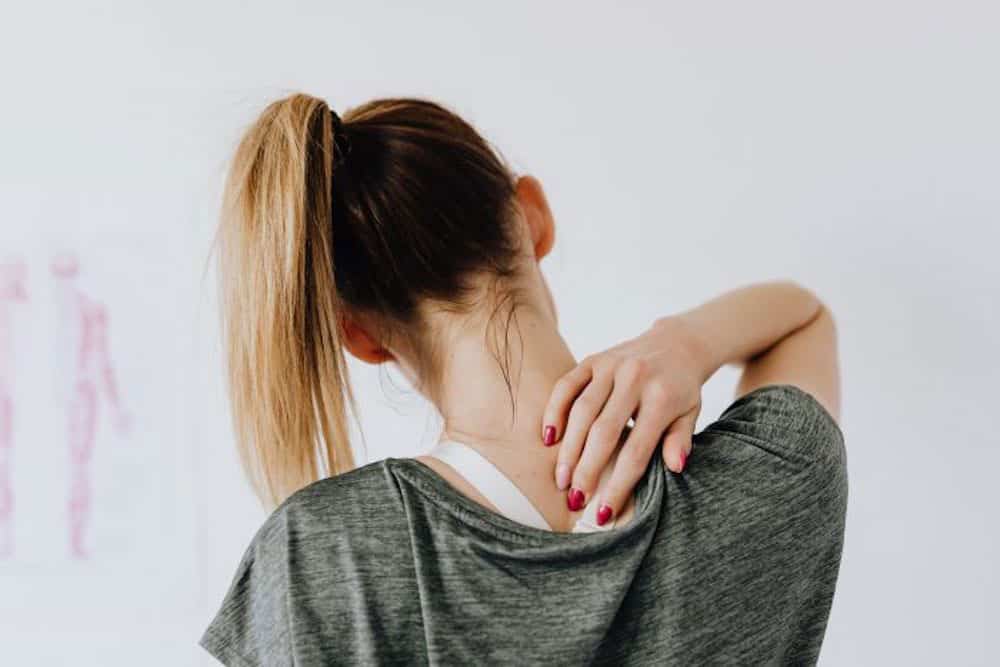 The biggest issue that most lightweight sleepers face when sleeping on mattresses that are ill-suited to their body type is pressure point pain. But what are pressure points? 
To put it simply, pressure points are the points in your body that feel the most pressure when you're lying down. Pressure points are not the same among every sleeper, and will vary depending on how you normally sleep. Side sleepers may feel more pressure point pain in their hips and shoulders, while back sleepers may find that their backs experience the most pressure point pain. 
A mattress that is too firm will cause pressure point pain for lightweight sleepers specifically, since the mattress will prove to be too rigid to provide proper support for a petite body. 
For these reasons, we recommend a memory foam mattress for petite and lightweight sleepers. Unlike more rigid materials like traditional polyurethane foam, pocket springs, or latex, memory foam is the best mattress for petite side sleepers, and other petite sleepers, as it provides cradling support for pressure points. Memory foam is viscoelastic, meaning it responds to the heat of your body. Typically, pressure points are the warmest points of the body, which is why our S&S Mattress provides optimal pressure point relief for lightweight sleepers. We think it's the best mattress for lightweight people currently available. 
Other Things You Should Consider
Heat – While heavier sleepers often sleep hot, petite sleepers can sometimes have the opposite issue; they sleep cool, and thus need a mattress that can help keep them cozy at night. While the memory foam we use in our S&S Mattress is infused with cooling gel for optimal breathability, our S&S Mattress does sleep warmer than our Hybrid and Organic Mattresses. 
Spinal Alignment – Spinal alignment is often overlooked when considering a mattress purchase, but it shouldn't be! While heavier sleepers may find that firmer mattresses promote spinal alignment for their bodies, lightweight sleepers may find that rigid mattresses are detrimental to their spinal health. Lightweight sleepers will not "sink" in to their mattresses as much as heavier sleepers, which may help to improve spinal alignment. 
Co-Sleeping – Many partners with varying body types may find it tough to find a mattress that suits both of their needs. If you're looking for the best mattress for a heavy and light couple, please factor in the density of the memory foam layers that comprise the mattress. While many retailers and mattress companies claim to use "high-density" memory foam, many use memory foam with a density rating of 3lbs or less. Our S&S Mattress strictly uses 4lb high-density memory foam, making it a great choice for co-sleeping. 
The S&S Mattress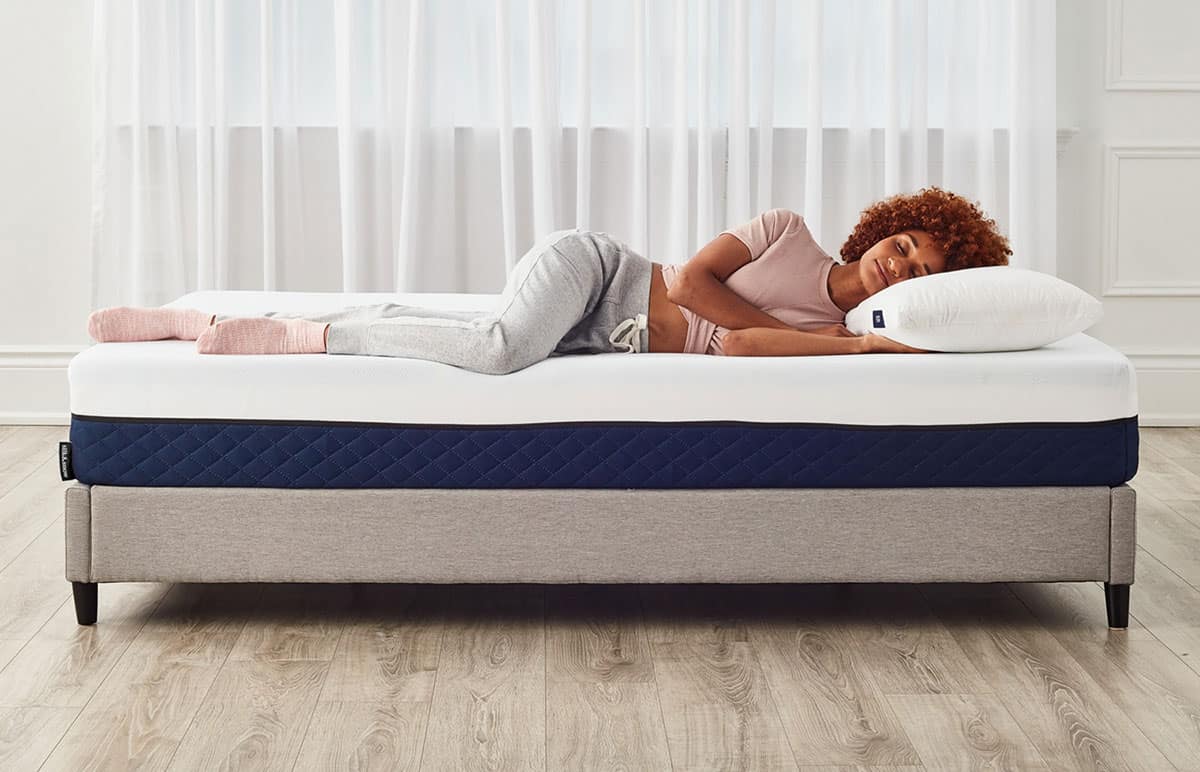 If you're looking for a mattress to support your lightweight body, consider the S&S Mattress. Made entirely in North America, our S&S Mattress provides optimal support and comfort for sleepers with petite bodies.
Categories
S&S Mattress

Best Memory Foam Mattress
S&S Hybrid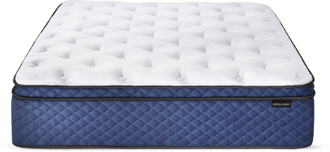 Best Hybrid Mattress
S&S Organic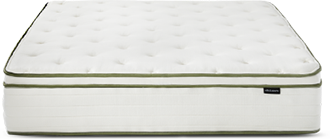 Best Organic Mattress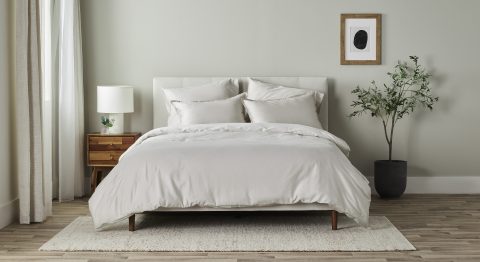 How we expand our product offerings as one of Canada's fastest growing sleep brands