A quick search on Google or Amazon for silk pillowcases can leave you lost on your journey to the ultimate dreamland that you're trying to curate. It's hard to differentiate the difference between the endless options when prices range from under $20 all the way to $200. Is there a difference? Are silk pillowcases even worth the hype? We want to help you cut through the noise and show you how the Silk & Snow Silk pillowcase delivers the best quality and value in Canada. 
Silk & Snow Silk Pillowcase:
Goodbye bad hair days, hello luxurious nights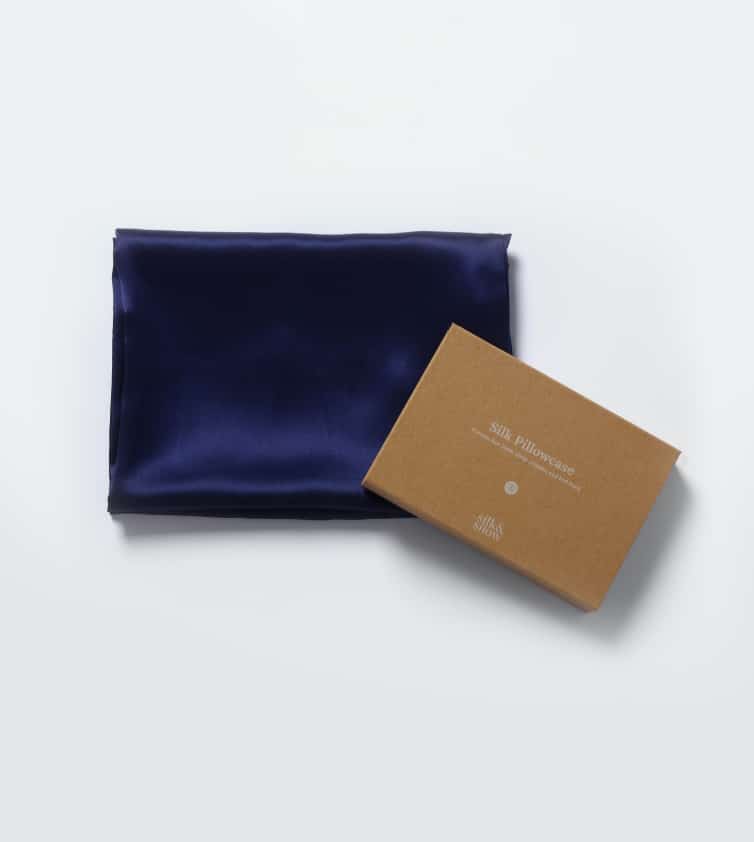 Made of 100% silk to take care of your hair and skin while you sleep

6 colours

2 sizes:

Standard: 20" x 30" 

King: 20" x 36"

Momme rating: 19

Price: $60 - $70
Shop Now
What makes ours the best silk pillowcase in Canada
At Silk & Snow, we're focused on offering items that we truly believe in. This means supporting manufacturers that use only the best materials and conscious manufacturing practices. We're a Canadian company that stands behind our products. Rather than having orders fulfilled directly by overseas suppliers without ever handling the product, we carry inventory that is consistently up to our standards to ensure that your unboxing experience is one that we'd enjoy ourselves.
Quality Mulberry Silk
Our 100% mulberry silk pillowcases are made in China, the world's leading producer of silk. Sericulture, or the production of silk and rearing of silkworms, is said to have started in China as early as the stone age. Long associated with luxury, it takes a significant amount of time, skill, and resources to weave raw silk into a textile. Beware of silk-blend products which have other (often synthetic) materials woven in with the silk fibres to reduce the price but maintain the texture of the material. Synthetic fibres can affect many of the properties that make a silk pillowcase worthwhile to begin with!
It's also worth noting that mulberry silkworms are domesticated and silk from wild silkworms do exist. This type of silk is harvested from wild breeds of silkworms who have completed the metamorphosis process, leaving behind their cocoons. Cultivating wild silk commonly results in broken strands, which results in an inconsistent weave and difficulty to take on dye. Mulberry silkworm silk is harvested in one continuous strand in a controlled environment, which produces a better quality and more consistent end product that can evenly take on fabric dyes.
Toxic-free dyes
If there is any material you'd want to be free of harmful dyes, it's the one that you place closest to your face each night. Our silk pillows come in six different colours, each OEKO-TEX® Certified to be free of toxic chemicals so you can rest easy.
100% silk for 100% of the benefits
It may be tempting to opt for the budget friendlier option of "silky satin" or "silk touch" products when choosing new bedding or even clothing, however it's important to know the difference between silk and satin. Satin refers to the type of fabric weave rather than the material to produce a glossy and sleek look and feeling. Satin can be made of silk, though more commonly nowadays it is made of synthetic fibres such as polyester, rayon, nylon, acetate, and cotton. Without 100% silk fabric, you simply don't get 100% of the benefits that silk offers. 
A common myth is that silk is difficult to care for, making synthetic satin a better choice. While we do recommend hand washing your silk pillowcases for the first few washes, it can then be machine washed on a gentle cycle with cold water moving forward. Hot water and dryers can shrink silk products and can also break down the silk fibers. Take care of your pillowcase, and it will take care of you. 
5 reasons to switch to a silk pillowcase
If you're still contemplating making the switch to a silk pillowcase, consider these five benefits. 
Keeps skin hydrated
Consider a silk pillowcase as an essential part of your skincare routine. Silk absorbs less moisture than cotton1, so your skin stays more hydrated sleeping on a silk pillowcase even through the dry Canadian winters. This also means that the expensive serums and creams used on your face will stay on your face, instead of being absorbed into your pillowcase overnight.
Prevents wrinkles
We've all heard that "beauty sleep" is key to looking your best, but consider how the skin on your face is distorted each time you sleep. It's been noted that sleep is the second biggest cause of wrinkles after sun/UV light exposure and it's not surprising given the amount of external forces2 placed on your facial skin from gravity and friction from the pillowcase and the amount of time we spend sleeping each year. Silk's slippery surface reduces friction to make it less likely that you'll get those embarrassing pillow creases the next morning as well as premature wrinkles over time.
Protects your hair
A pure silk pillowcase is great for keeping bed head under control and extending the life of your blowout since its smooth surface allows your strands to easily glide across the surface as you toss and turn in the night. It reduces friction on your hair that can cause damage such as breakage and split ends or ruin a new set of eyelash extensions. Those with curly hair who struggle to maintain great looking curls will particularly benefit from silk's ability to keep tangles at bay. Silk's moisture retention properties also help to reduce frizz and maintain natural oils needed to keep hair calm and healthy in the hair, not in the pillowcase. 
Naturally hypoallergenic
Through evolution, the cocoon was designed to keep out predators such as dust mites and be resistant to mildew, fungus, and mould, so that the silkworm could mature into a silk moth. These all happen to be human allergens which can trigger or even cause allergic reactions that can disrupt a peaceful nights' sleep. Silk's long, smooth fibres are also great for those who experience skin allergies as it does not rub against or irritate the skin. 
Keeps you cool
Silk is an incredibly breathable material, making it perfect for hot sleepers year-round. It's thermal stability means it stays cool and helps you fall asleep and stay asleep throughout the night.
Make the switch to Canada's best silk pillowcase
Silk pillowcases are a great way to introduce luxury into your home. At less than $100, it's a great way to make a small investment in a quality product that can make a significant difference on your skin and hair over time. Considering we spend a third of our lives in bed, isn't it time to treat yourself?
Sources:
1 Yamada A. (1998) The absorbing rate of moisture for silk fabric comparing to other fabrics made from various fibers. The Journal of Sericultural Science of Japan. Retrieved from https://www.jstage.jst.go.jp/article/kontyushigen1930/67/4/67_4_333/_article
2 Anson G. & al. (Sept. 2016). Sleep Wrinkles: Facial Aging and Facial Distortion During Sleep. Aesthetic Surgery Journal. Retrieved from https://academic.oup.com/asj/article/36/8/931/2613967
Categories
S&S Mattress

Best Memory Foam Mattress
S&S Hybrid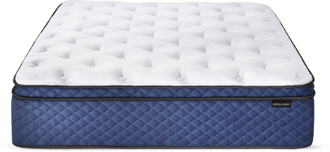 Best Hybrid Mattress
S&S Organic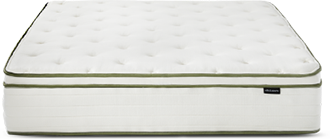 Best Organic Mattress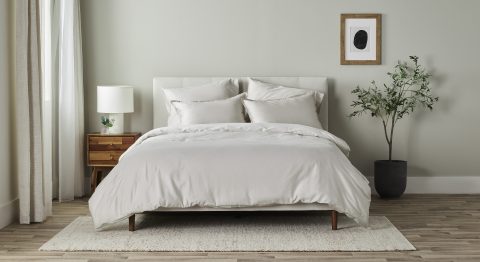 How we expand our product offerings as one of Canada's fastest growing sleep brands